Behind the Lens of a Student Photographer's Passion
While most CVHS students were engaging in internships, hanging out with friends, or vacationing with their parents over the summer, CVHS sophomore Humza Hanif was working angles at a fashion show, he spotted intense-looking models and knew he needed a shot of them. With his mindset on capturing the moment, he trailed after them and snapped the photo. Never did he think that he would end up photographing a group of foreign models during a fashion show. There was a burning passion for Hanif on that day. 
Each photo is a masterpiece to the eye. His work portrays a variety of emotions and colors. Each has its own meaning and a story to tell. 
The photo above a jubilant man standing in what seems to be a line. The bright graffiti with the diverse set of colors ranging from bright yellow to pale pink sets a colorful mood for the diverse styles of fashion shown in the photo. The foreground features individuals dressed in semi-formal clothing, which includes denim-like fabric. The dark appeal of the apparel provides contrast to the background, which can be seen through the use of traditional dark and light colors, with greens, yellows, and oranges.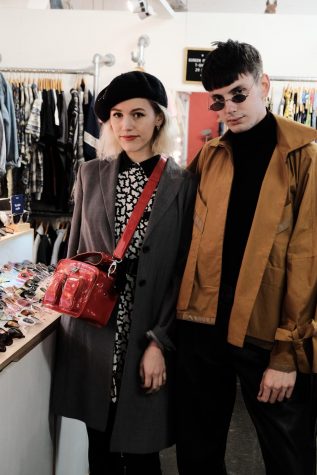 This photo presents an intense mood through its use of warm colors and it puts out an intricate display. The hues introduce a form of vivacity, as they are emphasized against a plain background of classic colored clothing on racks. The bring red bag contrasts with the monotonous clothing. The facial expressions of the figures highlight both the feelings of casualness and intensity. It also shows how the definition of fashion has changed. In the past, fashion was a word that could portray a type of beauty only women could display. After hundreds of years, beauty has revolutionized something that both women and men could offer to the world. This comes to show the diverse styles a man could wear, allowing him to stick out of a crowd from what had once been a monochrome and ordinary style. 
Hanif's passion for photography started at a young age. The spark that started it all began at the age of seven. One day, he saw his friend clicking through a plastic camera with slides of pictures that were already installed. He suddenly grew interested in photography, and this jump-started his dreams as being a photographer. His passion grew stronger on his tenth birthday. He received a package in the mail from a company called "Canon". Because of his dire interest in photography, he spent the rest of his day reading through the camera manual with his family. To him, photographers Annie Leibovitz, Steve McCurry, Sam Kolder, Karl Shakur, and Jennifer Bin were big inspirations. 
As a photographer, Hanif was always motivated to tell visual stories. To him, there was never a time when taking a picture was unnecessary. With so much to see and document, how could the fuel that burns for his passion ever distinguish? What motivates him is the idea that there will always be something new to photograph, and that the spark that drives his passion ignites a world of new photogaphic exploration.  
Leave a Comment
About the Contributor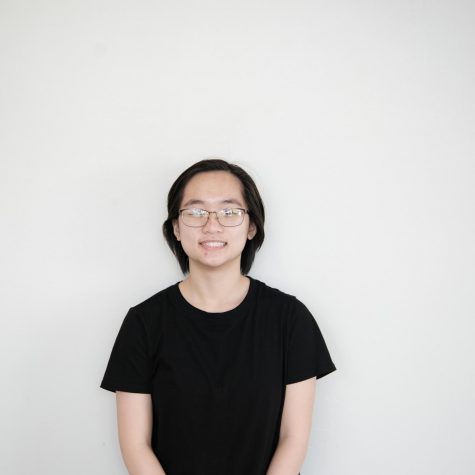 Vivian Huynh, Editor-in-Chief, News Editor
Hi! I'm a senior and like martial arts and drawing.