CVHS Clubs Experience a Mix of Obstacles and Success Online
Looking at the CVHS clubs announcement board can be quite dizzying for some students. There are currently 93 student-run clubs listed on CVHS' website and usually in full swing during lunch times on a normal school day. So, how are clubs handling the move to operating online?
"It was a little bit all over the place, we have presentations but it wasn't the best setup ever, but it's improved so much since then," said computer science club president Ian Marchbank.
Marchbank shared that attendance has remained the same since last year, since moving club meetings online.
"We're conducting the meetings over discord and we use discord and remind me to make sure that people join the meetings. We have a weekly meeting that happens on Tuesdays, right at the beginning of lunch, and we go over announcements, and different things even happening with the club and the cabinet. And basically, right now, we're doing after we do the announcements and everything we do some practice problems or practice tests for UIL. And then we go over that, like if someone has an answer," said Marchbank.
Other clubs have noticed an increase in members now that everything's online. Students for Refugee Awareness previously had 18 members last year and are now at 45 members.
"My club is more active now than it was, this is because we planned things out during the summer. We can do more now that we're online- guest speakers , upcoming volunteer events, surveys, and informative presentations" said Students for Refugee Awareness club president Humza Hanif.
For other clubs, the online platform hasn't been effective for their club's purposes, like the American Sign Language (ASL) Club.
"We now conduct meetings on teams and the biggest obstacle is that since we teach ASL we need to see people's hands and motions to help them and because of lagging and people not liking to have their cameras on it is hard. We can no longer do partner signing conversations or do really any of the interactive things that we used to do" said ASL club president Jenna Mercado.
For freshmen, the socializing aspect of joining clubs has been minimized by the virtual meeting platform.
"Some of the freshmen may not be as active, because they don't, they have no chance to meet everyone in person. And also the freshmen right now are able to join a lot of different clubs. And so they might join too many clubs so they're not very active in all the clubs (they) join. We are not able to work together on some projects for building things. So we can really only plan things and do the programming for it. And we're not able to, like, build, like a finished product. Well, at least until maybe one school opens we will be able to do some more projects," said Marchbank.
It comes down to the difference between clubs that rely on interaction and clubs that are more discussion-based.
"Clubs that focus on interaction (Interact club and I-fest, ping pong, diabolo, badminton, soccer, etc) will be affected more. Clubs that have more discussion (like JSA, history clubs, math clubs, academic clubs) will do better because pivoting to online hasn't been as hard" CVHS Dean and clubs coordinator Melissa Matsu said.
Leave a Comment
About the Contributors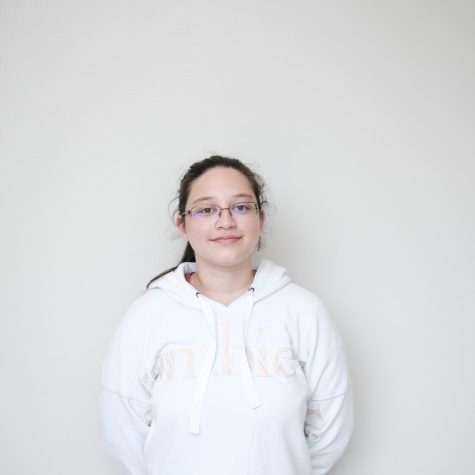 Nicole Rodil Suarez, Staff Writer
Hi I'm a sophomore and I like reading and archery.