CVHS club Student for Refugees delivers food to refugees in need during the pandemic
With COVID-19 affecting millions worldwide, leaving many jobless and unable to buy food, Student for Refugees, a student run club at CVHS that strives to promote awareness and education to the refugee crisis, looks to aid refugees through food deliveries. 
CVHS junior Humza Hanif, the founder and director of this club, along with his members, have been delivering foods to refugees in various neighborhoods including Gulfton, Ranchester, and Sunblossom. 
"So basically the process for COVID deliveries is a little bit spur of the moment kind of thing. We contact people or be contacted by case managers that work with refugees who are resettled in Houston. We ask them if there are any refugees in the area that have a shortage of food or have been laid off their jobs, or who don't have clothes or perishable goods to last them the week," said Hanif. 
Students for Refugees gets notified of refugees, who have been laid off, don't have clothes, or have a shortage of food, in many various ways: they either contact case managers who work with refugees or are contacted by them. After the club compiles a list and two or three club members are chosen, they go to cultural grocery stores to buy goods that are suited to their necessities. Then, they pack up the groceries and deliver it to their apartment complexes in their respective neighborhoods. 
"So we tend to get specific rices, specific lentils, oil. Some of the things are generalized, like pasta, tomato sauce, and carbs. Healthy foods is what we try to provide them with because that poverty cycle does loop people back into unhealthy fast foods, so we try to focus that on them," said Hanif. 
One of the biggest neighborhoods they deliver to, Gulfton, contains an ethnic enclave of Middle Easterns, such as Iraqis and Syrian refugees. According to the Rice Kinder Institute for Urban Research, because of COVID-19, Gulfton's unemployment rates rose from 4% to 9.4%. Additionally, according to the Economic Innovation Group, 52% of the residents do not have a high school diploma, the median income is $23K, 60% are rent-burdened, and the poverty rate in 2018 was 41%. 
"The neighborhoods that we help are purely based on what's given to us by the case manager, so there isn't a specific one neighborhood," said Hanif. 
As a result of the deliveries, Hanif expresses that his favorite part is seeing the refugees' reactions.
"Favorite part, seeing their reactions, they feel comforted that someone cares and that another human that willing to help, because they've been through so so much. It's amazing to see them alive, and they just need that chance at life again," said Hanif.  
Additionally, co-director Kaan Yilmaz, who has also been helping out with the COVID runs, expresses that the refugees' reactions were overwhelmingly positive. 
"A lot of them know Humza's mom well or I think just about all of them, so there was a familiarity there. They were grateful that we delivered all this stuff, but it was a very positive experience," said Yilmaz. 
As these deliveries are a big source for volunteer hours and a chance to help others in need, Hanif notes that there will be other opportunities to help out and educate oneself about the refugee crisis. Additionally, students will be able to attend virtual refugee health fairs and refugee mental health conferences to learn about the crisis and listen to presenters. Other opportunities include tutoring that is geared towards the refugee population and clothing sorting for those in need. If you would like to get involved with this cause, you can contact the club at [email protected] and for more information, you can visit their website at Student for Refugees. 
"Any amount of countries that host refugees, they are human, and they are going through something that no human should ever have to go through. So, we need to be able to do more. We need to be able to help more, want to help more, because after all, we are all human and that doesn't change and it never has," said Hanif.
About the Writer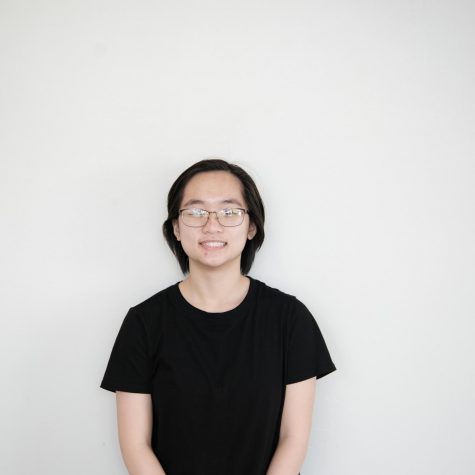 Vivian Huynh, Editor-in-Chief, News Editor
Hi! I'm a senior and like martial arts and drawing.