Protest-Strength- Identity- Man vs. Nature: Four CVHS students exhibit their photographic depictions of the city at MFAH
The Eye on Houston exhibit is an art show, which the city's teenagers can show how they view Houston through their photography. With skyscrapers that brush the clouds, delicious restaurants that line the downtown streets, wide parks and interesting people, there is much to see. And CVHS students- senior Moniola Olawoye and juniors Kaan Yilmaz, Humza Hanif, and Gabi Rodriguez, captured it all.

"Since I've been stuck, since things shut down in 2020, and I've been spending the whole year kind of in my own bubble, I've started to  miss a lot of things, like going to Carnegie and just seeing the downtown skyline as I drove to school. I started thinking about how diverse Houston can be, and all the stuff that I took for granted that I don't really get to see on a daily basis anymore. So I have this newfound appreciation for Houston, despite the fact it's definitely not a perfect city, or there's no perfect city," said Rodriguez. 

This year, the exhibit chose to feature works from students across nine schools, including Carnegie, DeBakey, Westside, and Jack Yates. Hundreds of photos were submitted, but out of all of those, the judges narrowed it down to a select one hundred. Four of them came from Carnegie's students: Blue Angels by Rodriguez, Saying It Louder by Hanif, Car Wash by Yilmaz, and Comfort by Olawoye. These students provided some insight into their artistic process and inspirations.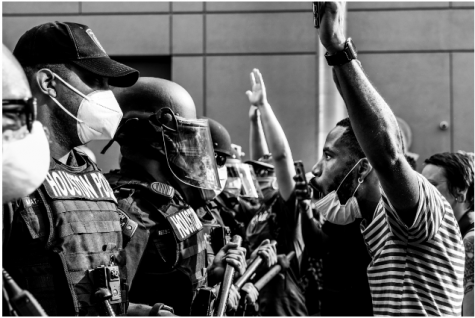 Although each student had a different inspiration, they all were encouraged by a trusted individual, whether a friend, a teacher, or just classmates. Olawoye's inspiration was "my friend Litzy Martinez. She's the one that actually sent it [the contest information] to me." Yilmaz's inspiration was "my teacher and peers in my photography class." Rodriguez's inspiration was her photography teacher, Ms. Bohenick, who "is always encouraging us to submit our photos."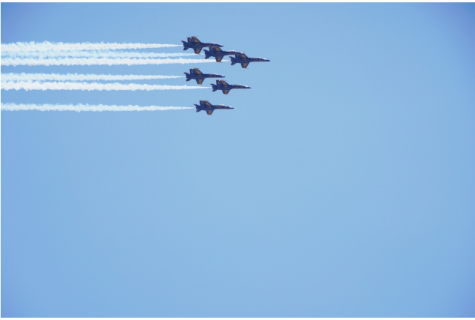 While CVHS' photography class is open to all grade levels, and offers a wide variety of techniques that students can use to their advantage, not all of CVHS' Eye on Houston participants took the class. Yilmaz and Rodriguez both have taken the CVHS photography class, whereas Olawoye has past experience with photography, stating, "I did go to a program which taught me everything I know about how to capture a photo."
"Growing up, I was always taking photos of the church aunties and I really paid attention to how the photo turned out and I saw it as an opportunity to express people in a fun way," said Olawoye.

"I took pre AP photography because when I was little, I'd always take my parents iPhone and start like taking pictures, and they were so like blurry and kind of not great, but I always loved doing it. I've always liked capturing fleeting moments. And so I wanted to try it on like more of a professional scale with an actual camera and see how far I could go with that and if I could stick with it," said Rodriguez. 
These students' past experiences, coupled with their drive and determination, is what allowed them to be able to capture the moments in time featured in the Eye on Houston exhibit.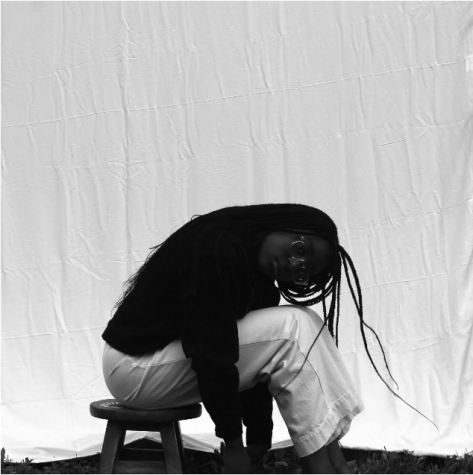 For the exhibit, students were asked to capture an image of what they saw Houston to be. Each student chose to address a different topic: Rodriguez wanted to show the strength of the city, even in these hard times. Hanif chose to address the social issues going on in Houston. Olawoye chose to show art and inspiration developing in the midst of solitude. 
"I wanted to give people you know that sense of hope that excitement that I got when I saw them flying over me, especially in a time where it's so things are so unprecedented the future is so unpredictable right now. Yeah, I just really like how limitless the photo is," said Rodriguez. 
"For the museum, I decided to make a point of how unexpected it was that a setting like that could be so close to an enormous city like Houston. That an environment such as the one featured in my photo could actually be so close to Downtown, and then wonder what else they could find if they cared to stop and look for it," said Yilmaz.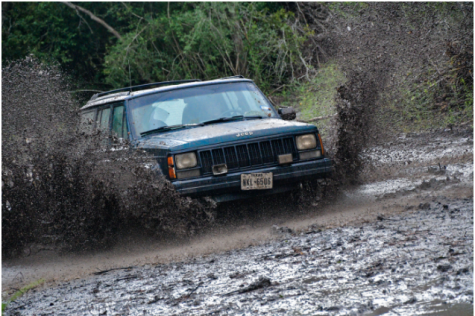 All students expressed that they saw photography more as a passion, rather than a career.
"I don't know if professionally I would go into photography, but it is something that I want to get better at, and just take more seriously," said Rodriguez. 
This rings true with Yilmaz and Olawoye as well.
"I do intend to take photography as far as I can sustain it," said Yilmaz. 
"I just want to inspire others to make their own art," said Olawoye.  
These four students, vastly different, each with their own goal in mind, managed to capture Houston in their own ways. They focused on art, empowering movements, unexpected sights, and even hope in the midst of struggle. Together, these students' photos encapsulate not only this city in general, but what it means to be a Houstonian.
The Eye on Houston: High School Documentary Photography is on exhibit at the MFAH Visitor Center and the Kinder Education Gallery from now until Winter 2022.
View Comments (11)
About the Contributors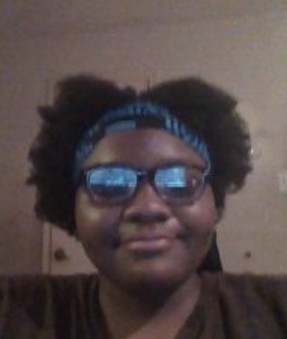 Chiemelie Chinweuba, Staff Writer
Hi, I'm Chiemelie and I'm a junior.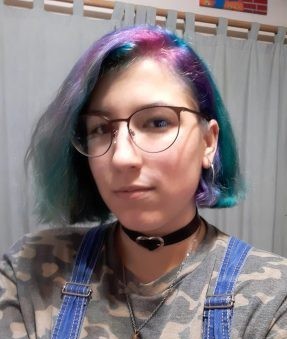 Kallisti Clemons, Staff Writer
Hello, my name is Kallisti Clemons and I am a senior who likes karate, playing guitar, and writing. I am passionate about social issues involving the LGBTQ+...