Afghan refugee Sadaf Amiri's journey from home to Houston
It was like a hostage situation. If you couldn't pay up, then your family would be killed. 
"You know, in Afghanistan, there was a little bit problem," says 17-year-old refugee Sadaf Amiri, speaking through a translator. Terrified for her future, she was forced to flee. Forced to leave her beloved home, her precious community, her loved ones, and her former life behind. This experience is not exclusive to Amiri and her family who fled insurgent attacks in Kabul four years ago, but a shared experience by thousands of other Afghan refugees who are currently coming to the US now to flee Taliban rule.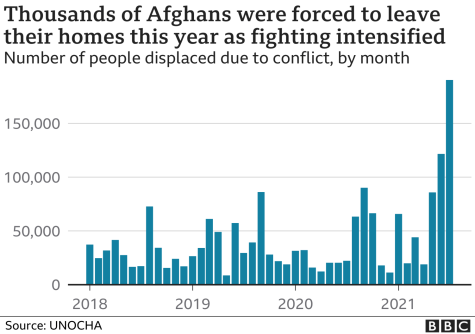 Amiri currently goes to Wisdom high school in HISD, the primary school in Houston for the recent influx of teen Afghan refugees. Amiri, an Afghan refugee herself, moved to Houston four years ago to escape the life-threatening conditions of her hometown Kabul. 
Growing up in Afghanistan, Amiri was never alone. Her family consisted of four sisters, four brothers, a mother, and a father who passed away shortly after their arrival in Houston. 
"We have a big family. My mom, she was at home, my dad was working, you know, with American people in a company," says Amiri. 
Through her mother's caretaking efforts at home and her father's role as the breadwinner, Amiri and her family were put in a position where they could thoroughly enjoy their life back in Kabul before they were pushed to leave. 
"My hometown is my favorite place in the world, and it's a precious treasure like gold to me. Me and my cousins, and my aunt and my mom and dad would play all the time together and we would just enjoy the very simple but meaningful moments of life," says Amiri.
In addition to this, Amiri developed life-long hobbies and passions in Afghanistan, ones that carry over into the present day and make her life more interesting and rewarding. 
Being the humanitarian that she is, one of Amiri's hobbies revolves around working for those who she cares about. "I like to help my family in Afghanistan," said Amiri. Of course, Amiri has other hobbies as well. "I like to study English books and reading," says Amiri. 
"
"Your problem is my problem, you know. One of my friends was crying, and then she said. 'I don't understand English anymore.' And then, 'I don't want to speak English. I told her, 'your problem is my problem', I will help you. You can do it.""
— HISD Afghan student Sadaf Amiri
Part of the reason Amiri strives to read and study English is that she misses the feeling she had when she could fluently speak the same language as everyone around her, which is what she experienced during her early years in Afghanistan. 
"One thing that I really liked is how everybody was able to speak to each other, and there was a warm family feel," said Amiri.
Still, even after forming all of these treasured memories, Amiri was eventually forced to leave her home in Afghanistan because of direct threats to her and her entire family. 
"They were violent, and they killed people in my home country. Stole from them. There were people from Afghanistan coming and saying, if you don't pay this amount of money, then we will kill your child," says Amiri 
Through the departure though, Amiri stayed strong and resilient. In fact, Amiri maintained an optimistic mindset regarding the move from Afghanistan to America. 
"Me and my family were very excited and we had a lot of hope and happiness for the future thinking that I was going to come to America. I had no idea what to expect. I didn't have any preconceived notions about what it would be like to live in America, or what American people were like, so I came here with an open mind," says Amiri. 
However, Amiri's optimism did not make her immune to the inevitable fear of the unknown. Coming to the US with very little and not speaking any English, Amiri's situation was not desirable as such. 
"When we came we did not understand English, we could not read, how can we ask for help from other people, can you help me with that, it made it hard for me." Amiri went on "there was a lot of fear and uncertainty because we came into a new place, and we didn't know where to go to. Basic places like grocery stores, so it was very unfamiliar and scary."
In the midst of all the uncertainty and fear, Amiri felt homesick and often reminisced about her life back home and how different things are here in the US compared to Kabul. 
"I have a lot to miss in Afghanistan, a lot of my friends at school, my uncles, aunts, and grandparents. A lot, we are missing a lot in my country," Amiri says, she goes on "It's very different going to school here because most of the kids don't pay attention during class, and they're messing around and they're not really paying attention, and they're kind of looking at me weirdly for being so immersed in my studies."
Through her studies and connections with the Afghan community here in Houston, Amiri has acquired a newfound resilience to not just overcome her difficulties, but to become a doctor who can give back to her community in Afghanistan.
 "I want to go to college and then finish college so I can become a doctor. So I can help my family in Afghanistan," Amiri says. 
In a moment of introspection, Amiri mentions how her life has made a turn for the better. The move to the US was not all uncertainty and fear, there was hope to be held and a future to live by. 
"My life has changed a lot. My family feels better, because when my family feels better that made my life change. My family feels better, I feel better too." says Amiri
Despite the physical and psychological difficulties that refugees face while moving, Amiri made a point to state that their futures are not all gloom and doom, but in fact, the US Government is willing to support refugees when they enter the country. 
"The government helped all of the people to come here like that, " says Amiri. She later emphasizes this point, saying that "there's quite a big difference between Afghanistan and here, the government is more interested in the welfare of the people, but it's also less calm for me, compared to Afghanistan." 
As the US Government continues dealing with the surge of new Afghan refugees, Amiri believes that no matter what, it is important to stick together. Amiri offers her favorite words of encouragement to fellow refugees in Houston and across the country to remind them that through the difficulties of their journeys, they are never alone.
"Your problem is my problem, you know," says Amiri. She elaborates on one of the many times that these words have been helpful, saying "One of my friends was crying, and then she said. 'I don't understand English anymore.' And then, 'I don't want to speak English. I told her, 'your problem is my problem', I will help you. You can do it."
View Comments (8)
About the Contributor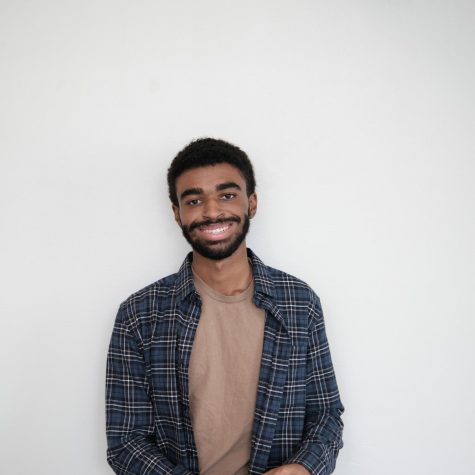 Jahrel Noble, Entertainment Editor
Hello! My name is Jahrel and I'm a Senior at CVHS. Some things I enjoy are traveling, writing, and playing with my two dogs.