Claw clips, hair sticks – what's the best way to hold up thick hair?
Hair accessories have been making their rounds through the trend cycle recently. Today, the claw clip prevails when taming hair with comfort, style, and ease. The clips come in a variety of shapes and colors, including a simple but elegant tortoiseshell, as well as similarly well-paired neutral tones.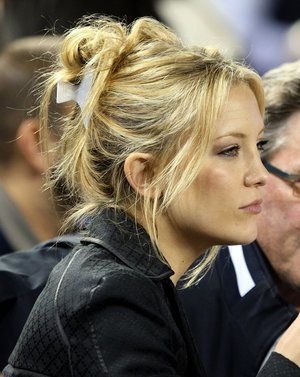 The popularity of claw clips was last at its height in the '90s when they could be seen on characters like Rachel from Friends. Their return, not even three decades later, was small yet straightforward. Chrome claw clips held an Alexander Wang model's hair back into a sleek half-up, one of the earliest starts to what would become a much bigger trend. Today, claw clips decorate the hair of many students here at Carnegie, securing them into elegant french twists, low buns, or whatever shape that does the job.

After somehow losing every scrunchie I own, I dug up my mom's old claw clip, desperate for something to get my hair out of my face. It was curved and narrow, unlike the trending clips, which are usually wider and more square. At first, I struggled with fitting all my hair in the clip. My hair has always been on the thicker side, which is why I used scrunchies for so long — they kept my hair out of the way without that awkward lump regular elastics left you with.

The plastic was sturdy, but the clip just wasn't big enough—until finally, I got my hair to sit right, albeit slightly uncomfortable. The plastic digging into my scalp was a bit strange, though I'm sure that could have been attributed to my misuse and surplus of hair. I pulled out my front fringe in the mirror, the way I would with any other hair tie, and was pleasantly surprised with the results.

I left it in for the rest of the day and found that my hair fell in loose waves after being left in the twist I clipped it into and that my scalp felt some relief after I let my hair down. The claw clip worked fine for its intended purpose, but I wasn't entirely happy with how it looked (the clip was black; it blended into my hair and looked awkward) or how it felt.

So I hopped onto Amazon and bought myself a 6-pack of large, rectangular claw clips in an assortment of neutral colors—one of the cheapest yet highest rated options I could find using Amazon Prime. My search also yielded the discovery of acetate hair sticks, which originated from ancient China, and French hairpins, also known as hair "forks." I ordered a few of each, deciding that I could always return them if they didn't work out.

Starting with the bigger and better claw clips — they did not disappoint! These seemed to glide through my hair much more smoothly and held my hair together much more comfortably. The size of the wider claws accommodated my thick hair much better and held up for the entire day. Also, the colors came in glossy creams, browns, and translucent hues that complimented my dark hair with a subtle contrast–I'll be putting a few in my bag, the car, and my locker. 

As for the hair sticks, those didn't prove as user-friendly. I perused multiple YouTube tutorials for using them but had difficulty holding my hair up consistently, even rewatching the videos numerous times.

Courtesy of Minimal hair on YouTube

The hair sticks were just as gorgeous as the claw clips, if not more–the spiraled design on one end tapered to a narrow (but not sharp) point on the other end, all in a warm, translucent tortoiseshell. The pack I bought came with three pairs (6 sticks total), but I found it challenging to use one, much less two. It seemed like when I did get something to stay, and my hair would flop out within the next minute.

I did consider that part of the problem could be the sheer volume of my hair–I had seen a couple of reviews say that the sticks generally were less effective with longer or thicker hair. But even if they did work for me, I don't see how they differ from a pen or pencil. To me, the appeal of this accessory, in particular, was the aesthetic of the sticks.
Granted, the history of hair sticks is ornamental in some cultures. For example, in ancient China and Native American tradition, elaborately carved hair sticks made of polished wood or fine metals would be considered status symbols. Today, most of the hair sticks you'd find on Amazon are simplistic renditions of these cultural accessories.
Unfortunately, the stick will be a return for me. But I'll be keeping the claw clips for sure–I'm kind of glad I managed to lose all those scrunchies.
View Comments (4)
About the Contributor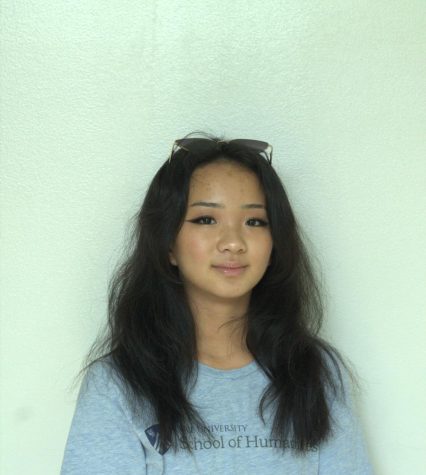 Ava Lim, Co-Editor in Chief
Ava Lim is a senior at CVHS. She's a lover of all things neat and pretty, and has a variety of hobbies, ranging from calligraphy to crochet. They love...