Gov. Greg Abbott declares discriminatory proposal to deny immigrants access to public education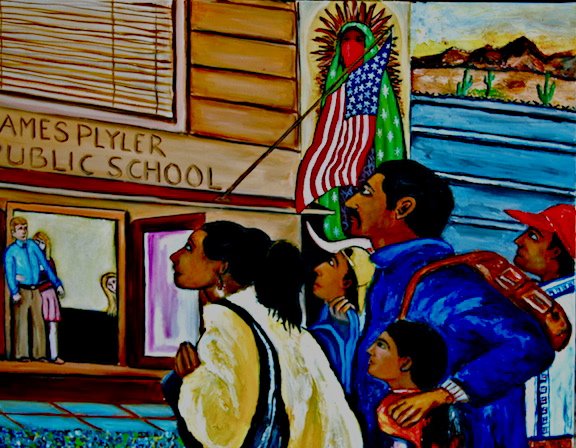 On May 5, current Texas Gov. Greg Abbott declared a new, regressive proposal, stating his belief that undocumented children should not have the right to a paid public education in Texas, directly going against a landmark supreme court case protecting those rights from only forty years earlier, citing the "high cost" of keeping undocumented students in public schools. This discriminatory proposal works to set back educational rights that have been in place for decades, purely on the basis of a child's parental circumstances.
Plyler vs. Doe, a case from 1982, came to the decision that all states in the USA are legally obligated to give free education to any child which requires it, regardless of the child's immigration status. Abbott's recent objection to the court case is likely a result of Republicans' increasingly conservative stances on immigration prompted by the 2017-2021 Trump administration, and Abbott's own hopes to be re-elected as governor of Texas.
As there is virtually no actual way to record how many undocumented immigrants attend public schools across Texas, no real statistic exists, but it is estimated that about 58,000 students in Texas colleges and universities alone are undocumented, indicating an even greater number of undocumented immigrants that likely exist at lower levels of education in Texas. Texas, on average, spends about $9,606 on each individual public school student, which is noticeably less than the national average of $12,612 per student. Under current Texas law, and current United States law, the tens of thousands of undocumented students that attend Texas public schools are legally required to receive just as much money as a documented student in order to ensure a fair and equitable education for all Texas students. Abbott's new directive opposes this distribution of money in an attempt to keep undocumented children from attending and/or being able to afford to attend Texas public schooling.
Plyler v. Doe is often seen as a monumental court case when it comes to a child's right to education, usually put on par with Brown v. Board of Education– another court case whose basis is challenged if an overturn of Plyler v. Doe were to be successful. Plyler v. Doe not only provides undocumented children across the USA with the right to free education but states that refusing to do so directly goes against the equal protection clause of the fourteenth amendment, the same clause that justified the result of Brown v. Board of Education. Similar to how the drafted opinion on Roe v. Wade seems to challenge all cases based on a citizen's right to privacy, overturning Plyler v. Doe would jeopardize the stability of many court cases based on American education and how the equal protection clause interacts with it.
Abbott has attempted to justify this directive by placing stress upon the cost of linguistic programs put in place for students who are not fluent in English, claiming that increased immigration has caused the number of linguistic accommodations needed to go up. He claims that while most undocumented students used to only need Spanish language accommodations, the number of countries students have been migrating from has become "extraordinary, "placing strain on those who need to pay for educational accommodations associated with language barriers, despite the fact that the cost of these programs has never placed noticeable stress on any public school district budget before. 
While Abbott has made no move to actually carry out this directive, doing so would have a very negative effect on many Texan families. As election season for Texas (November 2022) draws closer and closer, it is important to make sure one is registered to vote if they are over eighteen, and informed on their opinions and politics when actually voting.  To learn more about registering to vote, click here.
View Comments (1)
About the Contributor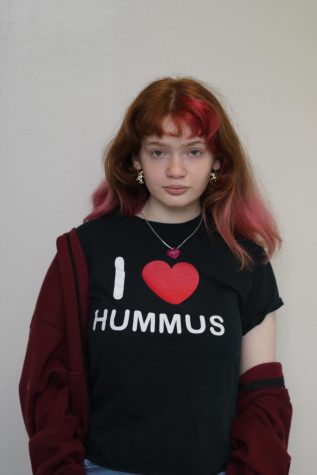 Danielle Yampuler, Co-Editor in Chief
Danielle is a senior, as well as an activist for queer and feminist rights, which often makes its way into her writing. She is a family and friendship-oriented...