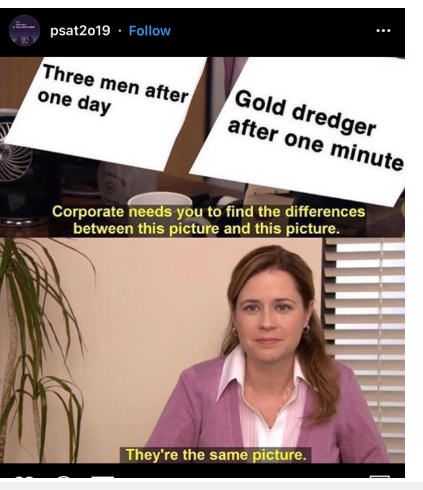 Side Note: PSAT surrounded by Meme Culture
You're in your room, lying comfortably while scrolling through twitter. You start seeing memes and they just keep coming.

Meme culture has become something embedded into the teen culture to that point it has become a way that we talk and communicate, like a secret language that only teens really understand. With meme culture being such a big thing, making memes of things like the PSAT doesn't seem like such a big deal, right? 

Twitter culture is where many memes stem from, seeing as almost all trends come from there. While Instagram is quick to follow, always having these platforms at hand, it's not hard to make a meme or to find out about a new meme.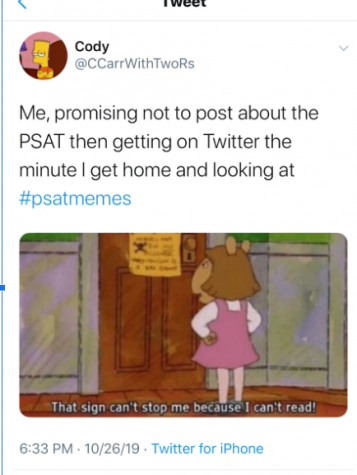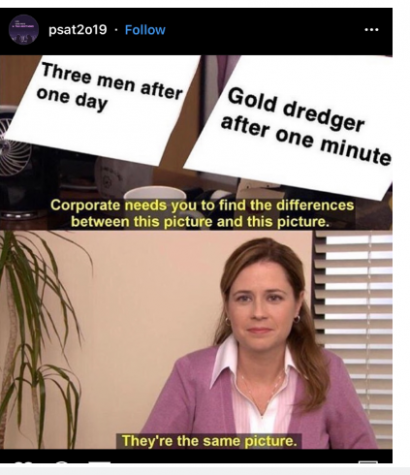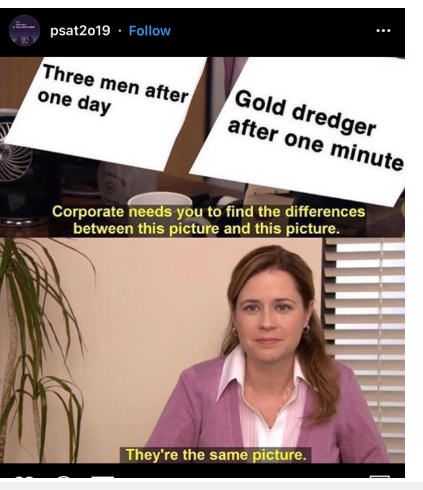 College Board is very observant and always on the lookout for people who are hinting away at too much of the
 PSAT and that are giving the test away. "The earliest signs of PSAT meme movements likely date back to 2014, when users on subreddit r/teenagers decided to "illegally discuss the PSAT," …The College Board has made it clear that it disapproves, sometimes posting stern messages warning test takers about the potential consequences and making frequent requests for students to delete tweets pertaining to the test." Even while knowing this, teens still Even though they know the repercussions of their actions she has become such a big thing that even series consequences don't seem that serious to many teens because can't stop us all can they? Even knowing this team to make Memes about getting their score to cancel still not taking their PSAT seriously.