New biology teacher Mrs. Thao prepares and inspires students for college life and beyond
During lunch, Pre-AP and AP Biology teacher Mrs. Thao sits down behind her computer, the top of her head just visible over the monitor. Students are scattered throughout the grouped desks in the bright, white and laboratory-like classroom. As she types away immersed in her work, she stops to answer her biology students' questions, and then goes back to working.
This pattern is not unfamiliar to Mrs. Thao, who has been teaching for over 10 years, including at middle school and high school levels. Her passion for biology is clearly demonstrated in her teaching and attentiveness to students, but her affections for biology actually blossomed late in her own school career. 
"My favorite school subject was English, but I wasn't good at English. I was better at science," Thao said. "I think as a high school student, you're trying to figure out who you are, and English assignments allowed you to do that. Whereas in science…, it was just learning the facts, but I guess I was really good at biology." 
Mrs. Thao enjoys analyzing in general, whether it be the self-reflection sparked in high school English class or the analysis of natural phenomena, living and nonliving, which she sees as an alternative career choice.
"I would probably be a meteorologist," Thao said. "There's something interesting about really bad weather, collecting data for that, and being able to process all that information… to monitor and come up with the pattern to follow." 
During her college years at UC Santa Cruz, she did research in the Mojave Desert on side-blotched lizards, which further solidified her love of analyzing. A self-described introvert, Mrs. Thao states that although she loved research work, there was something left lacking that contributed to her pursuit of teaching. 
"I liked reading papers and just studying and learning about organisms. Designing experiments is really fun… but it was kind of lonely," said Thao. "Even though I'm an introvert, right? I am still a human being. So, I need some social interactions." 
Mrs. Thao recognizes the importance of both group collaboration along with individual work, making sure to incorporate both into her classroom.  
"It's pretty collaborative, so whatever labs that we work on, they're usually with our table or with our partners. That way we're able to kind of learn from each other, not just from the teacher or from our notes. I think it's pretty hands on and it's very interactive," said junior and AP Biology student Shreya Sharma. 
Mrs. Thao not only hopes that students will benefit from collaboration with students, but that her class will have a more long-term effect on students through giving them the tools necessary to succeed in college and beyond.
"I didn't even know that there were formalized methods for taking notes. I thought it [taking notes] was just kind of something you did, and I never really had to take notes when I was younger, because I, like many of the other kids here, I just kind of knew everything already. Although I find this course kind of easy, I'm definitely going to appreciate the help on learning this stuff later on," freshman Edith Taruc said.
In addition to helping her students learn how to take notes, she also teaches students how to write emails professionally, both of which are essential skills students will carry into their life after high school. As shown, Mrs. Thao focuses on not only teaching her students the material, but also on ensuring they can apply these skills to their life outside her classroom. This same attitude is carried in how she feels biology can benefit students, regardless of their career.
"
I'm hoping that they are inspired, or they find something interesting in biology that they can take with them. I know that all the students I teach are not going to become biologists, and I don't expect that, but being well rounded is really important. And so having some biological knowledge is important, especially when you go and visit the doctor. "
— Xiong Thao
Although not all of Mrs. Thao's students will enter biology-related fields, some will, and they credit Mrs. Thao as a motivation in continuing working towards their goals. 
"I would say that, if anything, it's just kind of inspired me to pursue biology as a means of study," said Sharma, who wants to become a physician. "I think the way that she teaches it is from a place of passion. It has inspired me to continue with my trajectory and my career path."
Leave a Comment
About the Contributor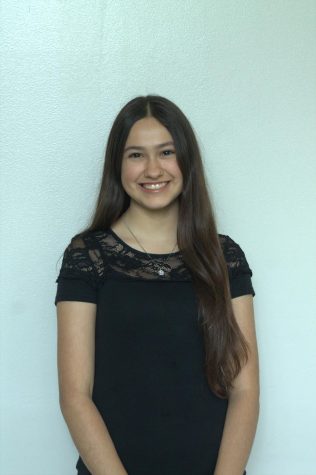 Sasha Cabral, Entertainment Editor
Sasha Cabral is a junior at CVHS. A musician and an artist, she imbues everything she does with creativity. She loves rock music, the colors red, black...