Junior Audrey Kim: dancing to express not impress
The red curtain shrouded her face. Maroon and velvety darkness hid trembling fingers. 
10 seconds.
Her worries were counseled by silence, and her growing heartbeat acted like a countdown.
Five seconds. 
She went over the dance in her head again but there was only so much you could cover in
Three seconds. 
There was no denying her nervousness now. 
Still more than anything, she craved the nostalgic feeling of her feet on that wooden stage. 
Though she was nervous backstage, she was never nervous on it.
2 seconds. 
She could hear the familiar beat of her song growing louder now.
"Please welcome, junior Audrey Kim from Carnegie Vanguard to the floor." 
The curtains flew open.
All that was left of Kim to do was lose herself in the music. 
Letting herself and her movements go are just some of the things that have allowed her to excel in dance, placing in the top five in an HISD competition. While technique and remembering the next move is important to her, so too is having fun.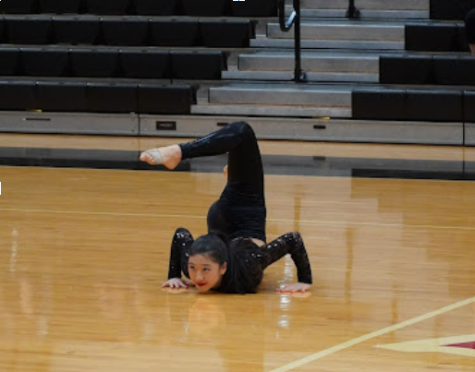 "It's just for fun. While I'm performing, I find that I'm kind of just in the moment. And that's one of the things I love about dancing, that I've never actually felt stressed, or thought too much about my movement when I'm actually performing," Kim said.
That's not to say there aren't downsides though. As co-captain of the dance team at CVHS, an organized schedule is often hard to come by. 10 – 15 hours of Kim's week are solely devoted to dancing, so it is to no surprise that balance can sometimes be a struggle. However, Kim's love for dance has made her resilient. 
"There are definitely moments when I'm like, 'Man, why do I do this much dance? It's so much work.' But every time I'm given the opportunity to dance more, my first instinct is always 'oh, I want to do that,'" Kim said. 
Even through many late-night competitions, tiring practices and sore muscles, Kim continues to dance because she loves it. She loves the environment. She loves being able to express herself through movement. Such passion is the reason that along with competing for CVHS's competitive dance team, she is in two studio teams, even though most people recommended against it.
"Making the 713 team at my studio was rather memorable because they're super selective…. It was kind of a testament to how much I've improved," Kim said.
The 713 team, a selective dance team for high schoolers in Kim's studio, is centered around genres such as ballet, jazz and contemporary combos. When Kim first auditioned two years ago, she wasn't very experienced in ballet and unfortunately didn't make it. However, she came back the next year more than ready for the audition. Only when the results were released did she realize just how much she had improved. She was more than ecstatic that all her hard work had paid off, leaving behind a sense of blossoming pride.
"Other than making my studio's selective dance ensemble, making officer positions in eighth, 10th and 11th grade was one of my greatest dance accomplishments," Kim said.
Previously, when Kim was in middle school, she looked up to her dance officers, striving to perform just as well as they did. As she danced on the same floors and led the same team they did, the feeling of accomplishment was like no other. Something about the cheers of the crowd, teammates and strangers alike, only further encouraged Kim to perform her best on stage, ensuring that what she performed was to the best of her ability. She would take the crowd's energy and make it into her own.
"Now, there's this girl. She's a professional ballerina and her name is Maya Schonbrun," Kim said. "I know the steps that she does; they're extremely hard but she makes it look so easy."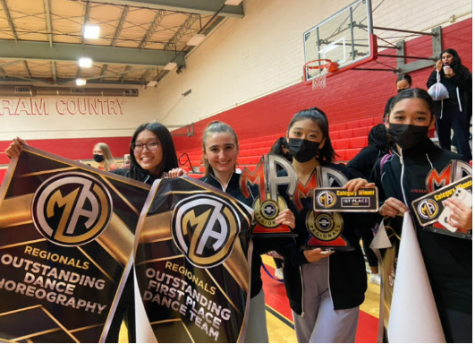 Kim enjoys watching Schonbrun's content, admiring her flexibility, strength, performance quality and showmanship. Each time the ballerina came up on her feed, she was captivating. Not only does she embody a sense of elegance, but the dancer could also make any combination seem effortless. From personal experience, Kim knows how much time and effort it would take to perfect the skills Schonbrun has, shedding light on a variety of characteristics which aided her growth as a dancer.
"You definitely need to be super dedicated and have a lot of perseverance, because it's going to get hard. It's going to be hard. It's always going to be hard," Kim said.
In dance, there is constantly something to work on, something to improve, and without the right motivation, most will find it very difficult to excel.
"It's hard to make those look good when you don't genuinely love what you're doing," Kim said.
For Kim, that motivation goes deeper than her passion. Dance has allowed her to flourish both technically and socially. In many ways dance teams have provided an accommodating and safe environment to grow both as a dancer and as a person. Dance offers her a setting where she can meet new people and practice a sport she loves while knowing that she isn't on her own.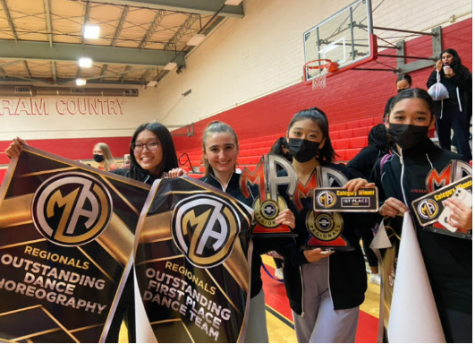 "Socially, dance has helped me come out of my bubble because in sixth and seventh grade I was pretty shy, and my social skills were not up to par. Dance has let me gain this really good group of friends and form bonds with my team though, which has helped me learn how to interact with other people," Kim says. 
The deepening of old friendships and blossoming of new ones gives Kim yet another reason to pursue dance regardless of the hardships that it encompasses.
"There are no wrongs in dance, and I should really just be in the moment."
View Comments (12)
About the Contributors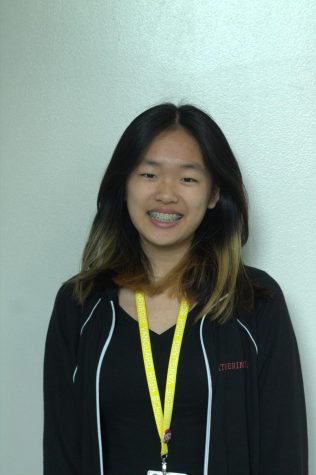 Catherine Hu, Staff Writer
Cat is a sophomore on the Carnegie competitive dance team and enjoys reading, more specifically fantasy genres, and writing in their free time. They also...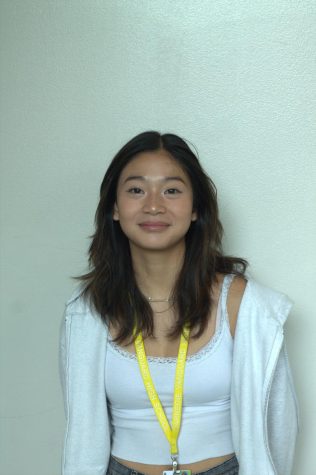 Ella Pham, Staff Writer
Ella Pham is a sophomore and an aspiring lawyer who is determined to make that dream come true. In her free time, she loves to read. Her favorite book...