Tiny tots keep teachers Wendt and Wakefield busy around the clock
Teachers by day and parents around the clock, CVHS physics teacher Anne Wakefield and AP U.S. History teacher Nathan Wendt might be known to students as any other science and history teacher they see throughout their day. But their lives have undergone far more changes than could be revealed by just split-second glances in the halls. In fact, each of their routines has experienced drastic transformations, becoming infinitely more chaotic with none other than a new member of their families.
Earlier this year, Wendt welcomed now 5-month-old son Leroy, with Wakefield following shortly after with her now 4-month-old daughter Isa. Both of these bundles of joy have brought infinite happy moments and things to look forward to in the future for their parents. However, they have challenged these CVHS teachers to take on daunting new responsibilities.
"In terms of your time commitment, you're never off the clock," Wendt said. "And so, if he's up at 2:30 in the morning, and you only just went to bed at two o'clock in the morning, you have to get up at 2:30 in the morning."
Similarly, Wakefield has shared nearly identical experiences accommodating her newborn.
"I used to wake up around six, but now I wake up between like 4:30 and five," Wakefield said.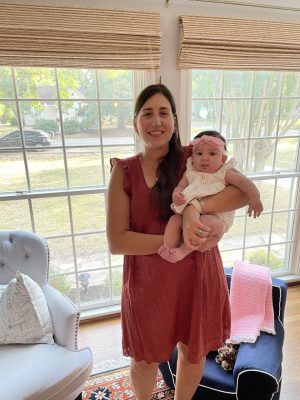 Because their circumstances could change at any given moment, they must be as flexible as possible. This has become particularly demanding for Wendt, since Leroy has just entered daycare. 
"My attendance has been the most affected because he gets sick at daycare, and then I get sick, and so if I'm here on campus sick obviously, I'm not like 100%," Wendt said. "I have to take off a lot more time now because he can't drive himself to the doctor, and so I got to help him out and be with him if he's not feeling well." 
Although raising a new child has brought many short-term hurdles to overcome, both these teachers have also made many heartwarming memories in these short months, sharing experiences with numerous parallels that have made the lost hours of shut eye more than worth it. For any mother or father, it is without a doubt that their child's joy is a cure-all treatment for any fatigue.
"
Basically him developing his own personality, like that's the highest high, this little ball of the child is now becoming like a human. I think that's really, really something special." "
— AP U.S. History teacher Nathan Wendt
"The first time she smiled was really cute, like a real smile," Wakefield said. "Seeing her play with my [older] son is very cute and she's just so engaged with everybody."
And even with Leroy keeping Wendt up at all hours of the night, moments where he wakes up are always like a shot of espresso of gratitude.
"It's kind of like a pattern that he's been doing and that's whenever he wakes up in the morning or whenever I wake him up in the morning, the first thing he does is a really big smile. Like he's happy to see me," Wendt said.
Their babies usually just sit around and enjoy the world passing by around them.
"She sleeps through the night already. She's a pretty happy baby, so there hasn't been any craziness," Wakefield said. 
The simple things in life are the equivalent to the highs of an adult for babies.
"His favorite thing right now is being in the little carrier thing that I carry on my chest. Talking with him and showing things that he hasn't seen before can calm him down pretty quickly," said Wendt.
Even then, parents will watch their child grow and bloom into something unique, which is bound to happen. Having a mini-me can take parents way back to their own childhood, a matter neither Wendt nor Wakefield has failed to consider. 
"My favorite memory from when I was a child was watching cartoons every Saturday morning with my mom," Wendt said.
Of course, every childhood has its own special uniqueness and takes on a favorite memory. 
"I was obsessed with cats, I loved them," Wakefield said.
With the next months likely to unfold with equal spontaneity as the first few, it is undeniable that Wendt and Wakefield will continue to have dozens of tasks to manage and juggle with their lives as CVHS as they watch as their children take their time growing and adapting to the big, blue world. But with the compassion and perseverance of these teachers, Leroy and Isa will continue making memories that will last forever in the hearts of their parents, regardless of whether they're from bonding over entertaining shows or playing with kittens.
"Just basically him developing his own personality, like that's the highest high, this little ball of the child is now becoming like a human. I think that's really, really something special," Wendt said. 
View Comments (2)
About the Contributors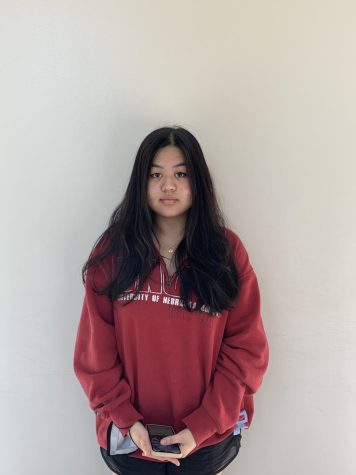 Cindy Cui, Staff writer
Cindy, a junior, loves thrifting, makeup, and the color purple. In her free time, she likes to play tennis and cook for her family where she is the oldest...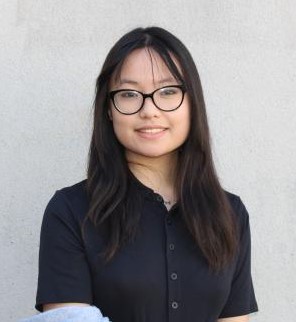 My-Tran Vo, Staff Writer
When My-Tran Vo isn't testing out a new knife by cutting a salami stick for a midday snack, she's out taking care of the stray cats she feeds. She...