Published author and freshman Bailey Moore works on his fourth novel
Nine-year-old Bailey Moore stood at the podium at his very first book signing at the Groomed for Literacy for the publisher Klassic Kutz & Salon. He was among a crowd where preteens looked up to him. It was finally time to celebrate the publishing of his first book, "Mr. Archie is Missing." 

Moore is now a freshman who has already published three books, including "Mr. Archie is Missing," "Jerry's Gang" and "Jerry Plays Sports!" He is now working on his fourth, but this time, a graphic novel. 

At the age of 14, he has already been nominated for the Kid/Teen Entrepreneur Award at the Eyeconic Television Awards. He won a Proclamation from Mayor Sylvester Turner, who declared Sept. 8 as Bailey Moore Day in 2020. Moore has participated in many public speaking events, such as Barbara Bush's tribute in 2019, and introduced Beto O'Rourke at the Houston Educational Town Hall.

B Moore U Publishing

Moore bases his books off of real events that have happened to him. In "Mr. Archie is Missing," Moore highlights an important lesson he learned from the time he was in elementary school. The main character, Jerry, prides himself for making everyone laugh. In one class, Jerry often acts out because his teacher, Mr. Archie, never sends him to the office, but one day after Jerry was disrespectful, Mr. Archie didn't show up to class. Jerry wishes he was nicer to Mr. Archie. In the end, Jerry learns the importance of respect and attracting the right kind of attention.

"It's about when I was in elementary school, and I used to be a class clown. And because I wanted to get everybody else's attention or you know, be popular, I would do stupid things in class," Moore said.

He also gets inspiration from the wide variety of music he listens to, such as rock, and situations from TV shows as well as certain books. From the different mediums he observes, he encompasses morals for his story, such as applying the golden rule in his life and writing. One book Moore took inspiration from was called "No, David No!"

"I was actually treating everyone badly which made them treat me badly, which I was confused at first and so I had to realize, 'okay, if I really want to get their attention, I have to treat them good first,'" Moore said, when reflecting on the moments from elementary school that were portrayed in his book, "Mr. Archie is Missing."

"

If you do the important stuff first, you'll be able to get to the stuff you love later."

— Bailey C. Moore

Moore recognizes that his books are targeted towards younger children, but as he gets older, he wants to publish books that can resonate with older audiences.

"It's a children's book, but then, at the same time, I realized how it could really impact someone in elementary school, but nowadays I want to stick to just teen graphic novels more like high school type books that high schoolers can read," Moore said.

These morals are not the only thing he finds motivation from.

Moore's grandfather was the first to encourage Moore to pursue writing from a young age. Now that time has passed, his family continues to support him.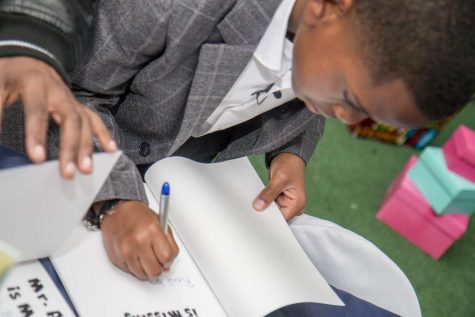 "It's really just all of my mentors. And my uncles and my family keep me motivated and keep me going," Moore said.
In addition to writing, Moore also likes to draw. He has used this activity as a way to design graphic novels for clients. 
"Two years ago, at the beginning of 2020, I got into doing art and drawing, so that's one of my main hobbies," Moore said.
Another thing Moore prioritizes most is his schoolwork. Being a freshman at Carnegie and a writer isn't easy, but before he can get to his hobbies, his parents have taught him that he must keep his grades intact. 
"My mom always put school first before anything else," Moore said. "If I didn't have my grades together, I wasn't going to do the whole thing. I kept my grades up so that I would be able to miss some school days just so I could do the things that I wanted to do, which was to be an author."
View Comments (1)
About the Contributors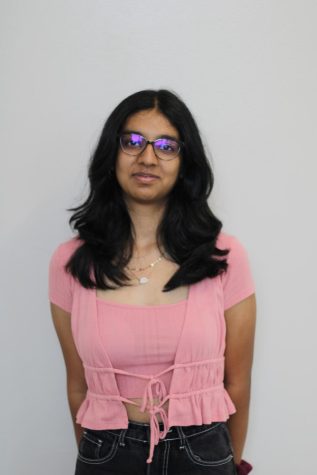 Dia Vaswani, Staff Writer
Dia is a junior at Carnegie. She enjoys reading rom-coms, standalones, and anything by John Green. Dia also comes from a rich cultural background, and...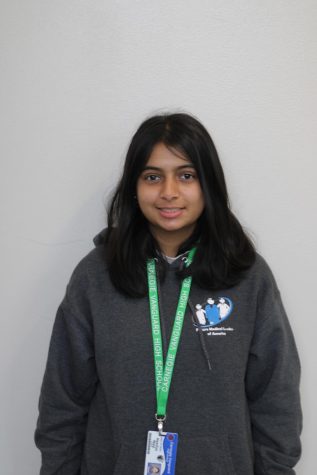 Naadiya Walji, Staff Writer
Naadiya is a junior at Carnegie. she loves cats, reading, and the color green. Naadiya's favorite book duology is Six of Crows and she also enjoys watching...