Senior Abby Savitz Crochets for Change
Everywhere Abby Savitz went, the news about the Ukraine crisis of March 2022 followed her. Sitting with her family at the dinner table, Savitz couldn't stop thinking of the Ukraine crisis. Savitz felt powerless about the situation, feeling disconnected from her people worldwide. What could she really do to help? Her mom and grandmother were both in distress and she was just a random girl in Texas. They didn't find the crisis shocking, considering that they were both Jewish immigrants from the Soviet Union.
Seeing her loved ones be in such a worried state of mind stirred something within her. She always kept up with social and local events but felt powerless to make a direct impact.
"I've always been a very social-justice-oriented person, but I never thought there was much I could do besides going to protests and stuff," Savitz said. "I'm just some random girl living in Texas. Then, I realized that the one thing I could do is use my talent for crocheting.""
Savitz had grown up in a Jewish community where community service was emphasized. This, combined with her passion for social justice inspired her to convert her small crochet commissions business into a nonprofit, which she dubbed Crochet for Change.
"A coalition of artists dedicated to helping the world in the best way that we can!" is Crochet for Change's description.
Despite the name, any small business owners can participate, regardless of whether they crochet or not. The nonprofit consists of fellow business owners who, together, donate their profits to charity. Involved CVHS students consist of seniors Danielle Yampuler, Alex Samano and Brooke Bushong.
Currently, Crochet for Change is supporting the National Network of Abortion Funds, a group whose goal is to remove barriers for those seeking a safe abortion. For example, they fund those who can't afford to go out of state for safe abortions.
"First, we list the topics that we're really passionate about. Then, we look into different charities for each thing, and we see which ones can really benefit from that money which are directly helping the most," said Savitz.
Savitz is passionate about other causes and plans on donating to many others, even after her high school graduation. She doesn't foresee herself disbanding her nonprofit any time soon and sees crochet as a lifelong hobby.
She initially started crocheting in October 2021 after her friend, Eli, introduced her to the form of needlework. The hobby meshed perfectly with her previous and current passions of fashion, theater and writing, and Savitz hasn't stopped since.
"I go through periods where I don't crochet as frequently—like I'll set the hook down for like a day, or a week," Savitz said.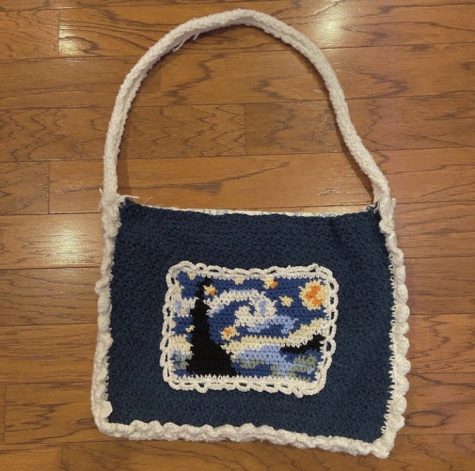 Aside from producing pieces for her business, Savitz crochets stylish wearables that display her personality and style. Some of her favorite pieces include a handmade "Nuit Etoilee" bag made with toile de Jouy fabric and a vibrant "love potion" vest.
Not only does Savitz use crochet as a method to express herself, but she also uses it as a way to focus in class.
"I just started crocheting during lectures and class—it was actually so I could pay attention better," Savitz said. "It's honestly helped my grades a lot, just being able to pay attention."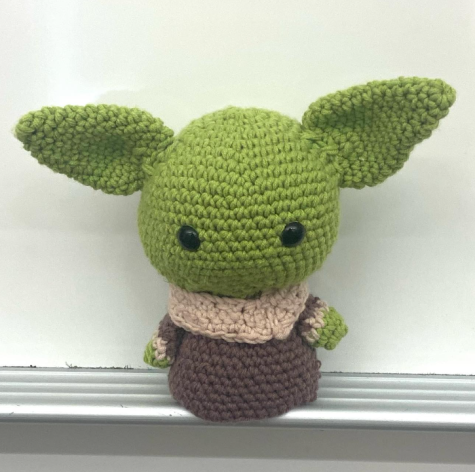 Surprisingly, teachers are on board with her handy activities, especially Mr. Barnes, as evidenced by his crocheted gifts.
"Crocheting feels like the best way I can do something about all the things happening in the world," Savitz said.
View Comments (2)
About the Contributors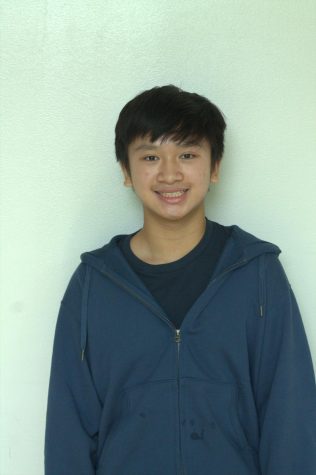 John Nguyen, Staff Writer
John Nguyen is a math-loving student and aspiring Doctor from Houston, Texas. He is from a Vietnamese household and wishes to visit Vietnam, as well as...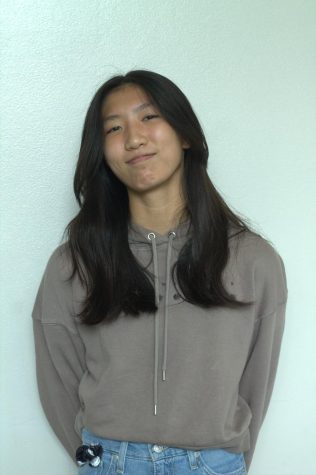 Natalia Nguyen, Copy Editor
Natalia Nguyen is a junior at CVHS. She's incredibly dedicated to solitaire and Candy Crush Saga, two of her current favorite pastimes. She loves to read...