Junior Selin Atakan is serving tennis skills as the UIL girls tennis captain
At 8-years-old, junior Selin Atakan's father took her out onto the tennis court for the first time. Gripping her tiny racket, Atakan took her first swing, beginning her journey as a tennis player. Eight years later, Atakan is now the captain of the UIL girls' tennis team.
"As I've started getting older, I've played in tournaments… It's definitely not how it was before. Before it was just for fun," Atakan said.
Now, Atakan is leading the rest of her team in the 5A district competitions as they play against tough opponents and strive for regionals.
"It's our first [season] in the 5A district, and I think it could be an opportunity for us to go to regionals… maybe even go to state, which we've never done," Atakan said.
For Atakan, tennis began with her father's guidance as he taught her the simple skills first. Atakan and her father practiced every weekend. Soon enough, she was learning to swing. As baby rackets grew into bigger ones, swings turned to serves, those same serves have now earned Atakan many victories today. However, before these victories came tests of persistence and passion.
During the district tournament of her freshman year, Atakan and her teammates struggled in their doubles matches against rival schools like Bellaire and Lamar. Atakan's loss was a rough start to her competitive high school tennis career.
"It did bring some sort of stress on me. Like I had to do good. And if I didn't do that, I just wasn't a good player," Atakan said.
However, Atakan decided to take what she could from these losses, deciding to persist in practice to prepare for the competition to come in her sophomore year.
"It doesn't feel that good, but you always learn something when you lose," Atakan said.
During the district tournament, Atakan used her favorite move, a backhand, to win her and her team first place in girls' doubles.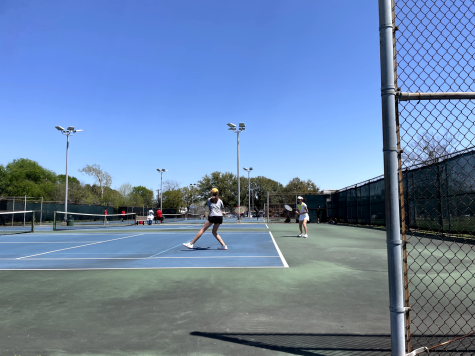 After hard work and practice throughout her sophomore year, Atakan returned to district competitions feeling more confident. Hard work gave way to victory, and she won several district games with scores of 6-5 in the first match and 6-2 in the second. Atakan was able to move on to compete in the regional level competitions.
"The first time I played was a little rough, but the second time I felt like I improved [and] I was able to keep up with the competition from other teams," Atakan said.
Atakan's perseverance has been noticed by the team's sponsor, CVHS social studies teacher Quang Tran, as well.
"She's basically a counterpuncher. It's just the term we use in tennis for consistency… She's a consistent player," Tran said.
Carnegie won many awards from the district level, winning girls' doubles, boys' singles, mixed doubles and even bringing home a trophy from competing in the 6A district. Her team's success was rewarding, and Atakan is proud of their work and its rewards. However, above all the trophies and triumphs, Atakan's father is what motivates her to keep playing.
"He just loves the sport so much. It's so nice to see what a strong passion he has for it. He goes to play four or five times a week, and I love to play against him because it's a connection [we have] with each other," Atakan said.
This inspiration drives Atakan to remain positive, remembering that her love for the sport, just like her dad's, lies above the competition and awards.
"I've learned not to put myself down… I can see positive things encourage you and keep your spirit up," Atakan said.
Leave a Comment
About the Writers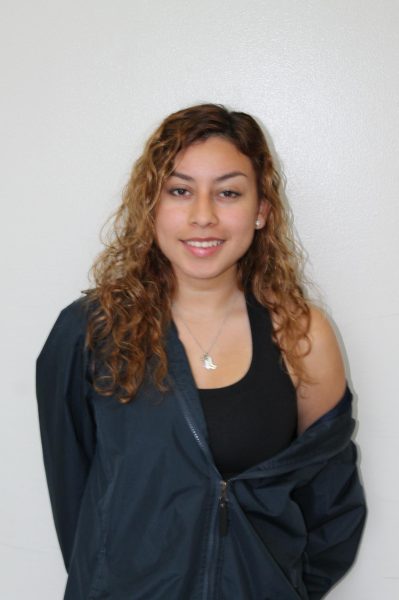 Roxell Bonilla, Sports Editor
Roxell is a junior at CVHS. She loves sports of all kinds, especially soccer and volleyball, and even runs some sports clubs here at Carnegie. She also...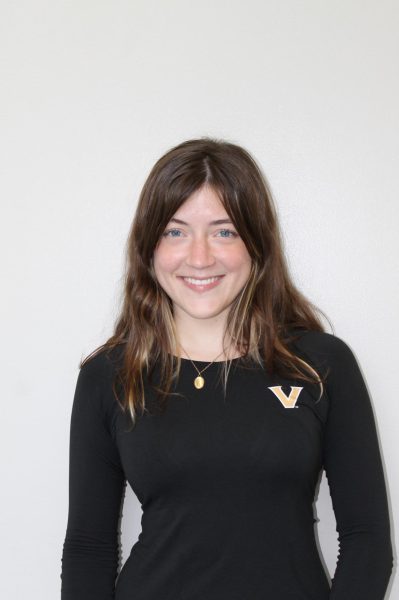 Audrey Piczak, Opinions Editor
Current junior Audrey Piczak plays 7 different instruments including the cello and guitar, while also being a skilled singer, producer, and songwriter....