Earbuds feed the retro aesthetic
Tired of your Air Pods dying mid-use or misplacing a pair? Breaking into a sweat trying to detangle those twisted wires? If both are a blow to your sanity, which is the better choice? With so many options, varying by color, price, size, wired and wireless, which is the most convenient? Or gives the most bang for your buck? Two commonly used listening devices, wired earbuds and Apple Air Pods (or similar wireless earbud competitors) have been the most used by today's youth, but one seems to be losing its fame.
The recently shared images of trendsetters Lily-Rose Depp and Bella Hadid wearing wired headphones make it quite clear that Air Pods are now a thing of the past. What was once overshadowed by Air Pods is now making its way back to the daily lives of millions of Americans. 
Following the release of Apple's latest Air Pods Pro (2nd generation) on September 23, the product's popularity plummeted. Being sold for $249, they aren't your first choice when it comes to listening devices. The price of Apple Air Pods ranges from $129 to $249, and if we're including the Air Pods Max sold for $549, it's safe to say that they aren't the most affordable product.
Earbuds have been around for over a century, reaching their peak in 2001 following the release of the Apple MP3 player. Their popularity has remained stable over the years, but recently, it spiked. With prices as low as $7, wired earbuds are a good, cheap choice of listening device.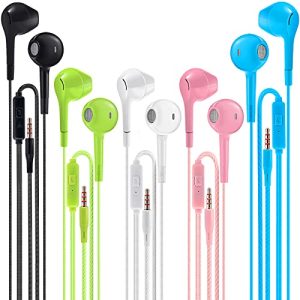 Wired accessories such as earbuds and headphones have once again made their way into the ears of today's youth. Available in a variety of colors and models, earbuds are an attractive choice for young people as they can match their fits with their wires. They can also choose between overhead headphones or earbuds to match their aesthetic.
While these things may be pleasing, wired accessories can be a headache. Having to detangle those jumbled wires before every use may come off as troublesome as you might want to consume your media immediately as the wires are telling you to think again. The earbuds constantly slipping off your ear could become a nuisance pretty quickly. Accidentally pull on the wire and both buds pop off your ear, hanging onto the wire connected to your device. Whichever the case, just pop them back in place and embrace the music listening aesthetic.
There are also some alternatives to wired earbuds that don't include inserting a device inside your ear. Wired headphones are a device that goes over your head and over your ear. For those who are fans of wires, this accessory comes with it and can be purchased for $50 or less, a decent price to pay for an average listening experience.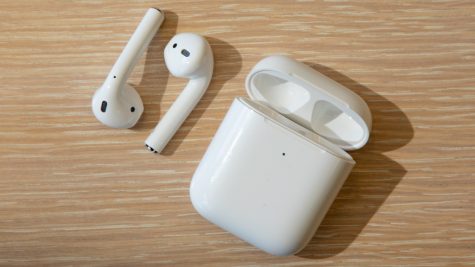 Casted aside by the classic earbuds, Air Pods are slowly becoming a short-lived trend. Spanning from their release in 2016 to now, Apple has released three different models, with the only major difference between them being their prices. Being only available in one color only, white, it brings up the question, are they worth it?
Unlike wired earbuds, you don't have to worry about wasting your time detangling them as they use Bluetooth instead. Just pop them in your ear and you're good to go. Air Pods also provide high sound quality, allowing people to have a better listening experience compared to cheaper wired earbuds. The dull white appearance doesn't make the small accessory stand out much and allows it to go well with any color you wear. No need to concern yourself with whether or not it goes well together.
Bluetooth accessories are a great choice for those who engage in sports or just don't like the presence of wires. While there are some cheaper alternatives to Air Pods, it doesn't change the fact they might be a bit hard on your wallet. Bluetooth devices are a good investment as they'll last a lot longer than cheap wired earbuds and will save you money in the long run, as you won't have to continuously purchase them.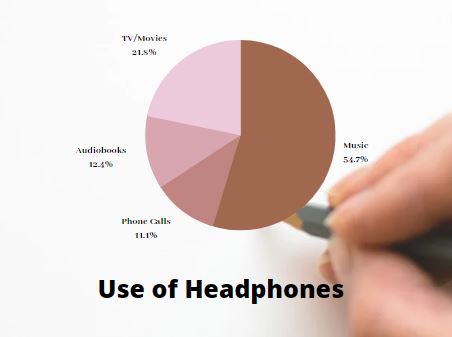 About 87% of people in the United States use headphones, the majority of them being in their youth. 62% said they go back to wired headphones after using wireless ones. These stats display the increasing popularity of these wired accessories and decreased usage of wireless headphones. Similar to how vinyl went from being popular in the early 2000s to now making a comeback as a "vintage" item, wired earbuds are back and fueling the "retro" aesthetic. 
Leave a Comment
About the Contributor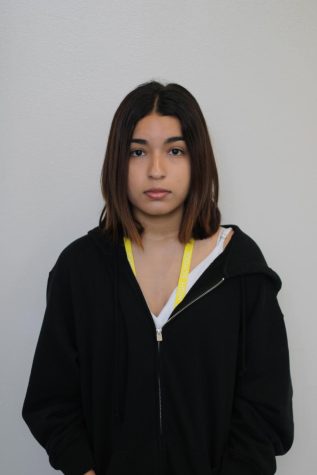 Karla Berrueto, Staff Writer
Karla is a sophomore who likes to play basketball. She often likes to try new things so she can experience more. She likes the colors blue and green. She...