Review: The best athletic brands to sport at school
Not a day passes at CVHS where I, an avid people watcher, do not spend at least 10 solid minutes noticing and carefully evaluating the outfits of my fellow peers. I can't say I've had many, or any, days that ever truly disappoint, as there are always those specific students with impeccable senses of fashion. However, the only thing I have ever been absolutely certain to see, is the standard athletic outfits everyone seems to wear.
There is always someone in a running shorts—polyester top combo or some variation of such, as comfort and convenience are imperative to the lives of any high school student waking up five minutes before they have to leave the door. Regardless of gender, aesthetic or any personal background, the accessibility and functionality of this category of clothes makes them fundamental to the closets of many. But which brand of athletic apparel is the best for CVHS students?
In order to maintain consistency in ranking the following four major brands, each will be judged with three main criteria: trendiness and appearance of bestselling products, comfort, and value, each out of five stars that will be averaged to determine the brand's ranking.
Adidas
Coming in ranked last, Adidas is surprisingly more subpar than one would expect once analyzed through more holistic evaluations.
Trendiness: 2/5. The main concern with Adidas is that there is virtually zero upkeep with growing trends from the face brand. When considering what major Adidas products I've seen CVHS students wear or just generally on social media, you realize that there aren't any notable new products they've put out besides the classic running shoes they're known for.
Nothing in particular stands out in the design aspect; everything is just the basic three-stripe silhouette that's been distinctive of the brand since the literal 1970s. It isn't even the old three lines that drag it down: it's the fact that the three lines are just smacked onto dozens of variations of the exact same shoe. I haven't even talked about the god-awful apparel.
Clearly the clothing line designers at Adidas aren't being paid enough, since there hasn't been any development of a genuine aesthetic plan besides tacky prints that are just assigned to shapeless, solid color articles of clothes belonging to the Adidas "Originals" brand, a poor attempt to excuse outdatedness by being a classic.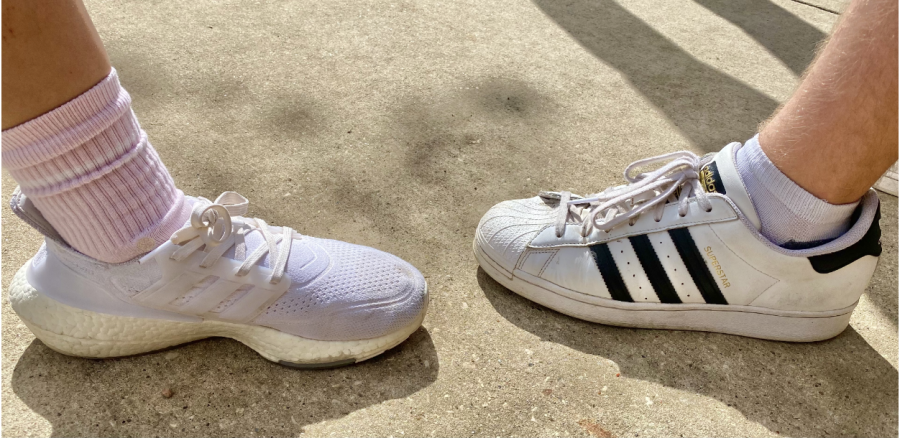 Comfort: 3.5/5. Redeeming themselves with the convenience and casualness of the brand, at least Adidas is fairly comfortable, but it's nothing particularly noteworthy. All athletic brands are made for users to be able to feel free and comfy during anything requiring physical activity, so Adidas still comes up pretty average with just the basic polyester-cotton combo.
Many shoes are made of softer materials, like cloth, with more cushiony bottoms, like the Adidas Cloudfoam Pures, making them great for everyday wear and light exercise but aren't particularly innovative in the comfortable athletic clothes pool. However, definitely no problems for the athletic capabilities of CVHS students, and it can for sure handle the arduous tasks of a typical day at school.
Value: 4/5. Erring on the more affordable side, the benefit of being cheaply mass produced in developing countries means that products can lack quality but be accessed by much larger consumer audiences. Statistics show shoes average around the $70 price point, but considering that the lifespan is a good 2 to 3 years of use with proper care, it's a total steal. For any high school student, Adidas lacks unique design but has definitely made up for it in terms of affordability of fair quality and comfortable outfits.
AVERAGE: 3.17/5.
Lululemon
Following up in third, no teenager hasn't heard of the infamous Lululemon, which has taken social media platforms by storm and has even created an entire subcategory of stereotypes for avid Lululemon wearers.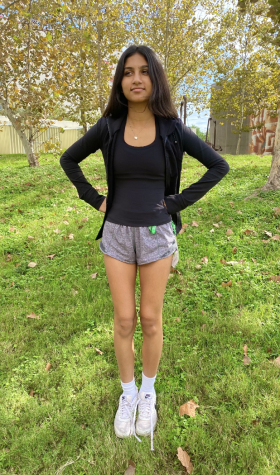 Trendiness: 4/5. There's no question that Lululemon is a trendy brand among teenage girls in particular, with some dedicating their entire closet to their apparel line. Super popular items like their Align tank or basically any pair of their workout leggings practically never go out of demand, along with their versatile and flattering Hotty Hot running shorts.
The cuts of their clothes emphasize and create toning effects to wearers, like the Define Jacket that had TikTok in a chokehold, being referred to as the "BBL jacket" that instantly cinched waists and slimmed figures. The quality of Lululemon's products also play a major role in their popularity, since the company has created a reputation for consistency, with articles of clothes being made of durable, unique fabric called "Nulu" that stays form-fitting and stands the test of time for all categories, from sports bras to guy's sweatpants.
Comfort: 4/5. As previously mentioned, Lululemon's innovative fabric is easily one of the most comfortable materials among the various options for athletic clothes. Leggings feel like literal butter on skin, and the material has an almost swimsuit-like slickness, making the material instantly conform to your body in a soft, barely hugging way.
However, this is all under the assumption that you actually find the proper size of clothes to fit your body, as Lululemon is unfortunately notorious for running significantly smaller clothes than most other common brands. Granted you should expect having to go up an entire one or two sizes, but once finding what suits you best, buyers never look back after just a couple wears.
Value: 2.5/5. Although some might argue that the quality justifies the price tag, Lululemon is out of pocket for many, especially the empty wallets of typical high school students. No matter how exceedingly comfortable I felt my first pair of Lululemon leggings were, they ended up being my only, as I could never again justify spending over $130 on a single pair of leggings that are rarely used beyond light walking, standing and sitting.
No matter how much I love the Rulu Run Long Sleeve for its perfect fit and thickness, it is ultimately just a solid-color polyester shirt that I would immediately regret spending $110 on. Considering the other options available to get in a solid color, with workout clothes with exceptional quality these days are at half the price, Lululemon is really a splurge that isn't made for the everyday purchase, much less high school students running on a $10 weekly allowance.
AVERAGE: 3.5/5
Nike
A multibillion-dollar company manufacturing nearly anything you could think of related to athletic activities, the international brand Nike practically owns the world of sports. However, they only come in at a respectable second.
Trendiness: 4/5. Nike has always been good at keeping the marketing side of the company up to date and proficient at their jobs, since they've been catering to the masses' demands for the past years in the business. Being particularly good at adapting to changing styles and trends, Nike has continuously been evolving over time, especially how they come up with new editions and designs for the famous Air Jordans, Air Maxs and Dunks lines. Any sneakerhead would agree that these are some of the most solid shoes in the game.
Apparel-wise, the Nike swoosh is similarly pasted on to all articles of clothes, similar to the Adidas triple stripe emblem; however, it is done in a more sophisticated, minimalist manner that looks cohesive and neat. Especially in the vintage, classics department, Nike has no complaints with respect to outerwear with their hoodies, sweatshirts and windbreakers that are always a perfect addition to layering any outfit to fit varieties of aesthetics.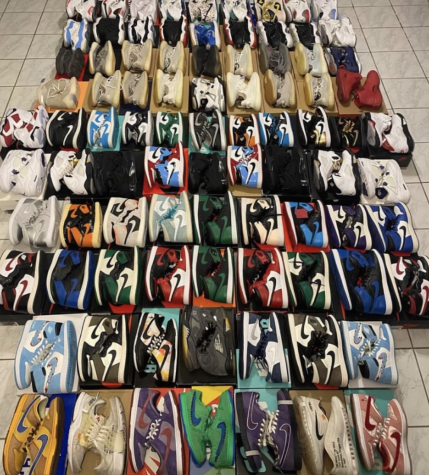 Comfort: 4.5/5. Soft is something Nike definitely understands, as cushioning is one of their high points in innovation, particularly with their shoes and the famous little air bubble in the sole of their popular line of Air Maxes. Not just applying to the weightless sensation you get when walking, the addition of the pillow-like interior of shoes envelops wearer in a gentle hug, making wearing their products almost like a massage.
Just like memory foam, Nike emphasizes the comfy factor of wearing their shoes as one of their top priorities, considering how over time, shoes that can't help with relieving the burden of your entire weight against hard, rough ground eventually lose their appeal and fail at the root of their purpose. That being said, when wearing Nike shoes, you wouldn't even notice you're walking on volcanic rocks.
Value: 3.5/5. Considering how diverse the catalog is for Nike shoes and apparel is, their price range is fairly expansive. On the more luxurious end, Nike sneakers can go for hundreds, even thousands, for limited edition collabs and rare colorways; however, these items only tend to find themselves in the carts of those who can afford them.
More typically, Nike has a wide variety of basic, functional shoes and clothes lines that are priced fairly average, not exceeding $110 on the higher end. Being both acceptable in quality and design, these are worth the price. While cheaper options could probably be found with some digging, not all have the unlimited time to find the quality consistency Nike is known for.
AVERAGE: 4/5
Aerie Offline
Now, for the much awaited first place, my personal favorite athletic brand: Aerie Offline, one of the biggest underdogs of all time. I am determined to bring it to justice at rank one.
Trendiness: 4/5. Coming back into play, the flare cut shape of pants has been one of the hottest trends of 2022, applying to jeans of all sorts, especially leggings. Easily being one of, if not the most, popular producers of athletic flare leggings, Aerie Offline has increasingly gained attention from teenage girls looking for athletic clothes for comfort and style more so than athletic functionality. Expertly meshing the best of both worlds of trending styles and casual outfits, Aerie does a superb job of highlighting effortless, clean looks to be even more flattering, perfecting the flare to lengthen and tone the legs of wearers.
With the cut creating a flowy, cloud-like ring of fabric extending out from the knees, it also takes away from the increasingly outdated "skinny fit" trend that was way overdone and initially popularized by jeans. Rather than just defaulting to the standard skin-tight women's wear a lot of other athletic companies churn out, Aerie emphasizes natural silhouette cuts anyone would feel comfortable in and pretty wearing. That, as a personal advocate for oversized fits, I love.
Comfort: 5/5 There is no question in my mind that Aerie Offline athletic fabric is one of the most comfortable materials I have ever put on my body. Comparable to being enveloped in a cloud, the material is thick yet cooling, with sizes inclusive of all. The styles of clothes range from being loose and relaxed fits, perfect for low-intensity errands and the lifestyle of CVHS students, to more form fitting functional tops. Being sleek yet somehow fluffy, Aerie's apparel is always my go to from any lazy day to the occasional morning run.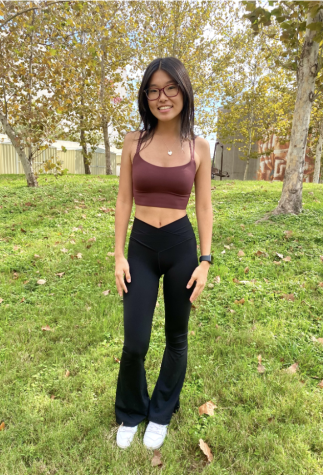 Value: 4/5 Unlike all previously listed brands, Aerie Offline is known to always have sales on at least one major category of their apparel, making something always at least 30-40% off. Tops average around $30 and leggings at a third of the price of Lululemon, with significantly more individuality and quality just as good.
Considering the wider range of styles and colorways available, Aerie is the perfect alternative to expensive brands priced exponentially more than what they're likely worth, while lasting for equally as long as any other good quality set of clothes.
AVERAGE: 4.33/5
Obviously, no judgment toward anyone who chooses to purchase anything from these ranks as they're all nationally acclaimed brands; however, these are definitely pointers to keep in mind when dropping more than $50 on an athletic clothes haul. At least one thing for certain is that I'll continue to be an avid supporter of Nike and Aerie Offline's athletic apparel, but Adidas and Lululemon, on the other hand, definitely have some things to work on in the years to come.
Which brand would you put first?
Sorry, there was an error loading this poll.
View Comments (1)
About the Contributor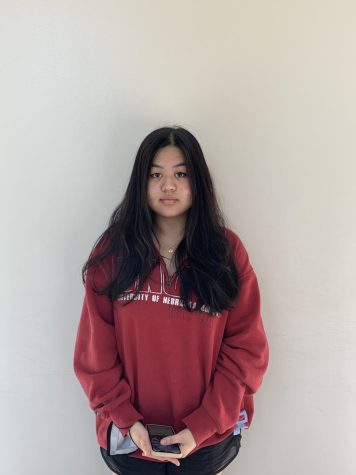 Cindy Cui, Staff writer
Cindy, a junior, loves thrifting, makeup, and the color purple. In her free time, she likes to play tennis and cook for her family where she is the oldest...