Op-Ed: Does it pay to be a college TA?
Wouldn't it be shocking for you to hear that there are people in this country who donate their plasma on a regular basis to make their ends meet! And, wouldn't it be even more startling to know they happen to be graduates from some of the best colleges in the country. That is exactly what is happening with some of the graduates and post-docs who are working as teaching assistants and researchers at the University of California (UC). 
The salaries that they get from UC are very low, especially considering the cost of living in a state like California. After several years of requesting pay hikes and reasonable reimbursements for child care and travel expenses, all of which have fallen into deaf ears, some 48,000 of them went on strike last month with the help of their unions. 
While one could perhaps argue that clamoring for pay hikes is probably in the normal course at a number of public institutions, what is very disturbing is the level of disparity between what is needed and what is being provided by the university. For example, according to the Washington Post, teaching assistants at UCLA earn an average of $24,000 a year which places them amongst the poorest earning graduates in the state. Furthermore, the median annual rent in the Los Angeles-Long Beach-Anaheim metro area is more than $36,000 a year, which has forced TA's to stay several miles away from the university with very tough and time consuming commutes. Another example is reimbursements for child care – the amount which UC has agreed to pay is $2,500 to $4,050 per year, which is barely enough for a month or two. 
I think the main problem is that universities nowadays have become very commercially oriented, with little attention given to the quality of education and the levels of satisfaction of their employees. For long, they have seen teaching assistants and researchers as the lower groups of educators who could be compromised when it came to cutting costs and maximizing their profits. However, it is difficult to see how this will be sustainable in the long run since educators are in severe shortage
nationwide and it is likely that if the salaries are not brought up to reasonable levels, there might be a number of them moving to other states, as has recently started happening with a number of other industries. 
The UC, on its part, has been claiming that for the past year they have been coming to the negotiating table and giving offers that the unions have not been accepting. However, a review of information available on the offers in public domain suggests that they are still far off from what would be reasonable levels of compensation. According to the Washington Post, one of the unions said that the level of discontent with the offers is shown by its survey that 97% of the workers voted in favor of undertaking the labor strike. 
I think the solution is for UC to carry out a comprehensive study on compensation levels by benchmarking with other universities around the country and then sup
plementing it with the cost of living adjustments necessary for California. This will likely decrease the disparity we are seeing currently and will meet the concerns of the majority of teaching assistants and researchers. 
At this stage, they need more support from the wider public and I would request everyone reading this article to kindly spread awareness of this issue wherever they can. This will give them much needed moral support during these tough times, and hopefully will make the country a better place in the future—after all, having good educators leads to more capable graduates, which is key to a country's future! 
Leave a Comment
About the Contributor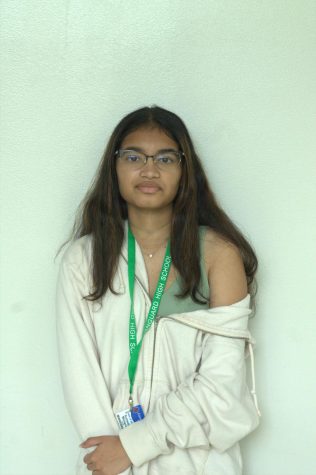 Sumedha Mohanty, Staff Writer
Sumedha is a junior at CVHS. She enjoys playing tennis and public speaking. Growing up with a tennis enthusiast played a role in her love for the sport....