Single's Inferno season 2: the red flags continue
12 contestants. 1 Inferno. 1 Paradise. Numerous relationships budding to the surface. The South Korean dating show, Single's Inferno, has taken the world by storm, all from the shores of a tiny, deserted island to the most boujee hotel you'll ever witness on screen. Scrolling through Netflix, the cover for the show stands out immediatelyーshirtless men with six-packs displayed running down a beach. To no one's surprise, we were one of the millions who fell for this marketing strategy. Not only once, but twice.
To recap, the contestants are trapped in "Inferno" (the island), and the only way to leave is to mutually pair with others and attend dates in "Paradise" (a resort with ceilings higher than the sky). After the first season's debut, Single's Inferno gained massive popularity on Netflix for its unique approach to the show's format and tasteful casting. Discourse about the series bubbled online as the public debated about each contestant's questionable actions. Red flags. Green flags. Icks. Just about anything you could think of, however, the show was always praised for the amount of sincerity it brought to reality TV. Thankfully, the second season did not fail to continue this trend as the final episode aired on January 10 (a.k.a. the day we began praying for a third season).
Production-wise, Single's Inferno's second season was able to introduce a refreshing concept to the traditional dating show that Westerners aren't used to. Usually, dating shows targetted or produced in the West tend to revolve more around a more sexual experience amongst the contestants; for example the classic Too Hot To Handle or even the British/American-based popular dating show, Love Island which actually holds a lot of similarities to Single's Inferno's theme. 
A reason for this difference can be due to the conservative nature of South Korean broadcasting compared to the US. Though the Korean dating show doesn't strongly emphasize sexual attraction between the contestants, it still wasn't lacking in the emotional depth and drama that makes dating shows a guilty pleasure. In fact, it seems like the absence of excessive PDA amongst the cast made it easier for more wholesome and genuine emotions to appear between the singles, which added to the deeper connections that made us more invested in the show. We were definitely able to feel the emotions that the contestants felt throughout the series.
After watching the show, we can say we were mostly satisfied with the outcomes of the couples that were formed. Some of them were out of left field, while others were robbed of a happy ending. It seemed that there was a perfect mix of expectation, redemption, closure, and lack thereof. Our opinions on some of the cast members even did a full 180.
*spoilers from here*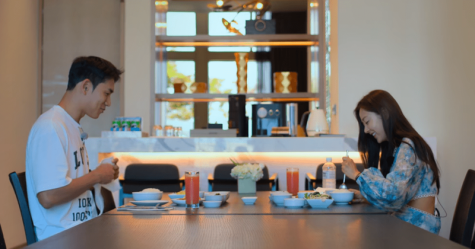 Final Couples
Seulki love square 
Hands down one of the main events of the season was the 'Seulki-love-square'. Yes, square, not triangle. Being one of the most desired girls, (and the most boring), on the island, Seulki had a LOT of options, and each of the three guys that liked her fit completely different tropes. First, there was the career-driven, much older plastic surgeon: Dongwoo. Out of all the guys that pursued her, Dongwoo had the least chance. Even though he was the first to go to paradise with her, he definitely had some sort of slight superiority complex and his condescending tone was a turn-off to Seulki (and the viewers). Not to mention, he was a little pushy when it came to wanting Seulki to reciprocate his feelings within literally two days of being on the island.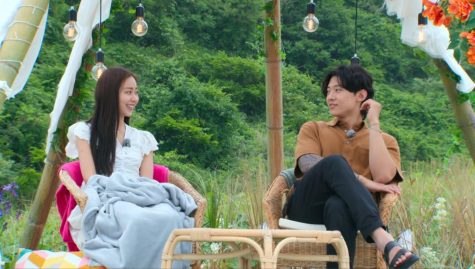 Suitor #2 in the love square was Jinyoung, who successfully captivated the hearts of half the girls on the island by playing the mysterious, tattooed 'bad boy'. From the get-go, Jinyoung explained that he took a liking to Seulki's beauty and developed feelings in secondsーwhich Seulki quickly reciprocated. They really had us in the first half, because with the way things were looking between them, (especially when they went to Paradise), we were sure that Seulki would choose Jinyoung to leave Inferno with. Shockingly that wasn't the case. It seemed like Seulki's affection for Jinyoung outweighed his own for her and she was able to realize this last minute. Desiring a long-term relationship, it was the best idea for Seulki to check out and choose somebody who absolutely adored her in the next aisle.F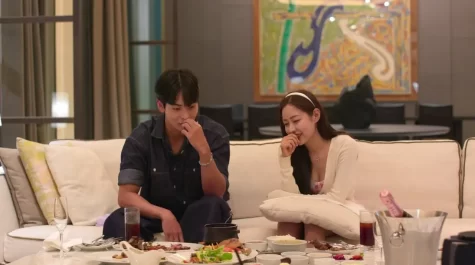 That 'somebody' was the 'completely and utterly committed' last corner of the love square: Jongwoo. Jongwoo had the friendly, boy-next-door vibe amongst the three guys. His adoration for Seulki was the definition of 'puppy love'. Sweet, innocent, consistent, and strong. Really strong. A little too strong at times. From the second he stepped foot on the island to the very last episode he stuck with his interest in Seulki, which could have been an extremely foolish thing for him to do. Honestly, it WAS a really foolish thing for him to put himself through, because Seulki was having difficulty showing a romantic interest in Jongwoo until she exhausted all her other options in the last few days on the island. Either he failed to see that, or he was just being ignorant to it. Jongwoo got really lucky that Seulki had a change of heart on the final day and decided to choose him. He clearly loved her more than she liked him, but the redemption was definitely wholesome and Seulki showed a bit of character development (we still think she had no personality).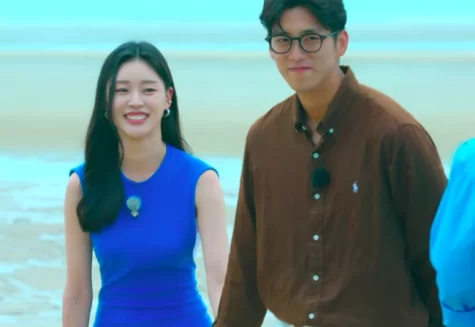 Yoongjae and Seoeun 
Compared to the messy nature of the Seulki love square, the relationship between Yoong-jae and Seo-eun was harmonious. Surprisingly, they weren't immediately interested in each other and instead developed chemistry after an unexpected conversation.  Even though their pairing was sudden, they were at peak stability and consistent with their feelings (unlike Seulki and Jongwoo), and all the other contestants knew that both of them were off the market. Their relationship was very predictable for the majority of the show, but their authentic relationship made them one of our favorites.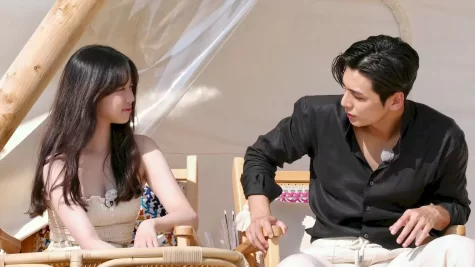 Soe and Sejun
The last of the couples that ended up forming from Inferno was one that shocked, but at the same time, relieved a lot of people: Soe and Sejun. The way their relationship formed was very similar to a melodrama or a hopeless romance. It began with Soe, who from the start showed an interest in Yoong-Jae. He was unable to reciprocate honest feelings for her, and this rejection left her feeling dejectedーas if she had no one else to look to. At this point, she had already invested all of her interest in Yoong-Jae alone (her hurt and tears could have been easily avoided if she just read the room, but we digress). This was the case until Sejun arrived to stir the pot. He came in to save Soe from eternal heartbreak halfway into the show, and made it clear that there were three things on his mind at all times: Suits, Sleep and Soe. Their relationship was the definition of heartwarming, and it was relieving to see Soe at peace with Sejun after the emotional stress she was previously put through. If there was one couple that we knew would 1000% leave together, it was Soe and Sejun.
Singles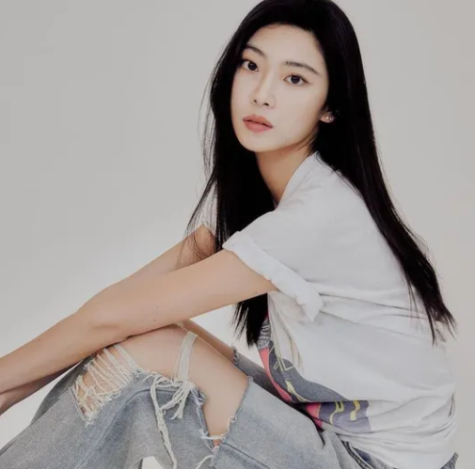 Nadine
A pre-med Harvard student. A raver. A lacrosse player. If you look up her LinkedIn, you'd be scrolling past endless pages of her accolades. In other words, everyone was out of Nadine's league. During the show, she treated everyone with kindness and had the social IQ to give others space when they needed it (something not many contestants had). Although her relationship with Dong-woo fell through because of their age difference, we thought her sudden chemistry with Jinyoung would be endgame. Unfortunately, Jinyoung chose Seulki, so Nadine ultimately saved herself from dating a clown.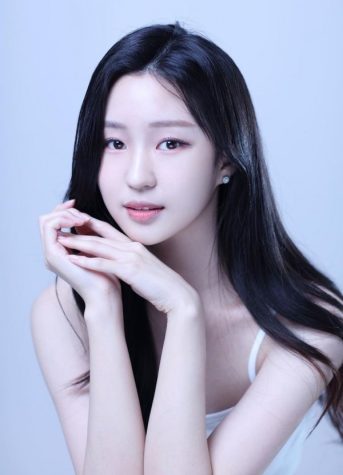 Minsu
Speaking of clowns, Minsu was the ringleader. She was placed on the show as a surprise contestant to spice things up, but she only made other contestants uncomfortable. Her fixation on Jinyoung was uncanny, especially since he clearly rejected her after one night in Paradise. Even after Nadine expressed her desire to go to Paradise with Jinyoung, Minsu backstabbed her by snatching him up first. When she is rejected a second time, she cries over him, a man she met literally two days ago. We do not support Minsu's red flag-filled agenda.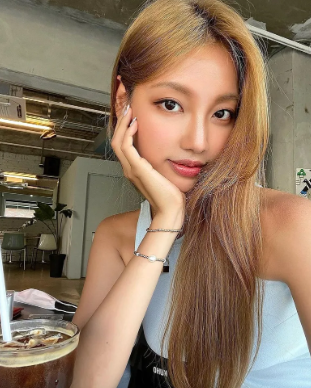 Sejeong
To see no one interested in Sejeong at all during the entirety of the show was extremely disappointing. Equipped with an alluring charm and close resemblance to Bae Suzy, a popular South Korean idol/actress, she was one of our absolute favorite contestants. She adopted the role of a part-time therapist and comforted others who had a hard time, which was an admirable display of sympathy rarely seen in dating shows. Because she had tanner skin and a western fashion sense, she was visibly set apart from the female group as she did not fit the South Korean beauty standards. Ultimately, all of the men were blind for not recognizing Sejeong's beauty inside and out.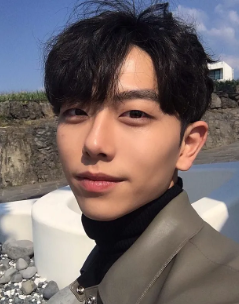 Hanbin
Hanbin is the epitome of golden retriever energy. You'd either witness him socializing with others with excited eyes or cooking up dinner for the contestants. He is the type of person that people are naturally drawn to due to his uplifting aura, which also negatively impacted him as contestants viewed him in a friendly manner.  It seems as though he was recruited on the show solely for his profession (being a chef) because every time he left for Paradise the others were doomed during dinner. Although his pairing with Seo-eun didn't fully align, he was able to bring a positive and lighthearted atmosphere to the show.
Single's Inferno brought stress to our households as only two episodes were released every week, but it was the only time we actually anticipated and desired this feeling. Despite the language barrier, It connected all of us together as we were able to discuss our 
own perceptions of the contestants and see how organic relationships could form between people who were stripped down to normalcy. Although some of the relationships were questionable, like Seulki and Jongwoo's, we still believed the series captured the true essence of new relationships forming and how awkward it can be. As we continue to aimlessly browse through Netflix, we hope to fall for their marketing strategy a third timeーindicating a new season will be made.
Leave a Comment
About the Contributors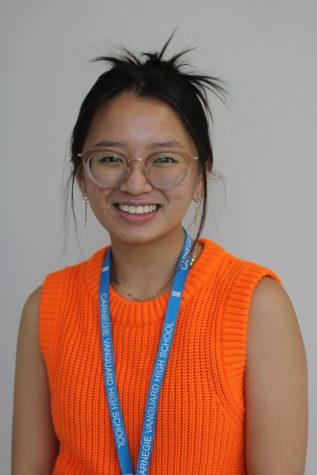 Nina Nguyen, Feature Editor
Nina Nguyen connects with the color orange on an emotional level and goes to a great extent to make it her whole personality. When it comes to music, Nina...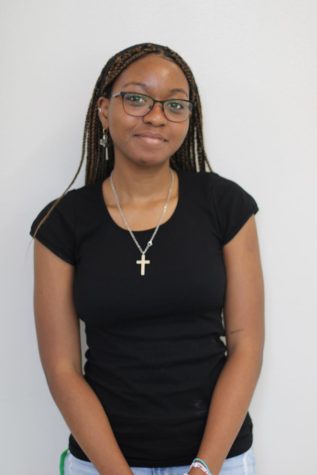 Chiamaka Uwalaka, Staff Writer
Chiamaka has one of the most welcoming and sunshine-filled smiles you will ever come across. She, like most teenagers, is still trying to figure out the...