Dreaming no more: the DACA program's fitful fate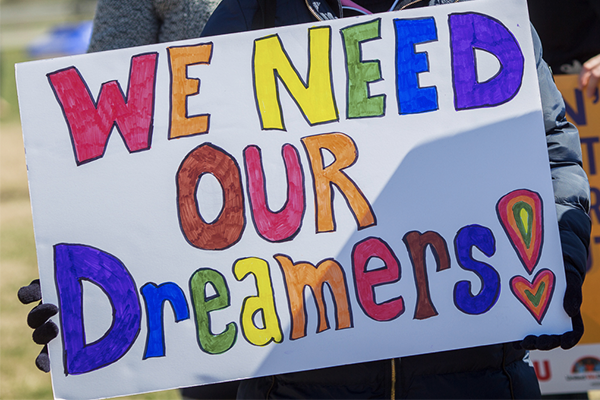 The Deferred Action for Childhood Arrivals (DACA) program has been fitful since its creation during the Obama administration in 2012. The most recent action taken on it was opened two weeks ago on Jan. 31 when nine Republican-controlled states led by Texas asked a federal judge to shut down the program, thus eliminating the deportation protections and terminating the work permits of the members. This decision is expected to change the lives of more than 600,000 immigrants who have been here for more than 15 years.
Last year, the Biden administration published a proposal to codify DACA into a regulation in order to address the long-standing claim that the policy was enacted improperly because it was not subject to public comment when originally brought into effect in 2012. 
These regulations took effect in October, replacing the Obama administration memo that had first established DACA. This triggered the nine Republican state officials' renewed request on Jan. 31 to nullify the program and shut down the program in its entirety. 
The state of Texas has been reported to be one of the states with the largest number of undocumented immigrant population, with an estimated 1.6 million undocumented immigrants. Living in Houston has exposed CVHS students to immense cultural and racial diversity. This diversity is attributed to the high number of immigrants that come to the city, both legally and illegally.
Sophomore Yasmen Yousef is not an immigrant; however, she expressed that both her parents are immigrants. Her father was a second-generation immigrant, and her mother was an undocumented immigrant in the early years of her immigration to the U.S. before she eventually got a work permit and permanent residency.
"My father was born in America — he's Palestinian — but my mother was born in Mexico, and she moved to America when she was two, and then moved back after like a year or so. And then she came back to America when she was 12. And she recently got her residency," Yousef said.
In order to stay here illegally, Yousef's mother had to lay low. Though the DACA program was not available during the time she arrived, she still mirrored the lifestyle that many dreamers had before joining the DACA program.
"In order to get around it, one thing that definitely helped her was the fact that she was underage, and she wasn't working. So, there was really no proof that she was in the country, and her presence in the country wasn't made very aware," Yousef said.
This was until Yousef's mother was able to acquire a work permit that would give her legal legitimacy in the U.S., something that was much easier to acquire at the time of her arrival.
"However, when she started working, she did get a work permit and a Social Security number, which definitely did help her stay in the country. And she also didn't do anything illegal to kind of put her in the eyes of the law. She was just like a regular human being in America," Yousef said.
Yousef expresses there were many restrictions that came with the lack of her mother's legal status.
"The only problem was her immigration status. We didn't travel out of the country. We rarely would fly, just with a fear that you know, she could get deported. So, we would just kind of stick to Houston, and she just wouldn't do anything," Yousef said.
Few CVHS students are actually aware of the potential suspension of the DACA program, or even the existence of the program to begin with, including sophomore, Marcos Davila, whose mother also came to the United States illegally about 20 years ago.
"I think, on one side, [the DACA program], it's a good, like, to allow people to study here, or just start a new life. But then, on the other hand, I feel like it could also have a negative effect," Davila said.
Republican-led ideals that push for the recall often justify that there are simply 'too many immigrants' which the DACA program facilitates.
"I feel like the main justification would be too many people coming into the country, too many, blah, blah, blah. I feel like that's the main justification that I guess the government is using. I don't necessarily support [the suspension of DACA] though," Davila said.
The influx of immigrants coming into the country illegally — especially from adjacent countries such as Mexico and Venezuela — has always been a concern of Republican ideologies. Officials in the Republican-led states calling for the suspension of DACA reference these influxes as a logical reasoning, citing the increase of crime and drug-related felonies that have shown to be proportional to undocumented immigrant arrivals. 
"I think it's ever not justified for an immigrant to come in illegally if they're coming to do anything wrong, like if they're coming to the country to do drugs. But I think it's also really rare that an immigrant will come to America to do something illegal. But for any other reason, unless they're coming specifically to do something wrong in this country, I think that there isn't any justification for the shutdown," Yousef said.
Yousef and Davila expressed differing opinions on whether DACA would actually be repealed again, just like it was in 2017. Davila is flatly firm in the legitimacy of the program and the sentiment of history repeating itself.
"I don't think it will be shut down. I mean, it wasn't shut down the first time so I doubt it will be shut down. The second time," Davila said.
However, Yousef offers a different perspective on the political reality of the situation, raising questions on what the expectation is when it comes to society's progressiveness.
"Yeah, I think there's definitely a chance, just because while we do think that our society is progressing [and] people are becoming more accepting of different races, there are still people with strong opinions who think that immigration is wrong and unethical in any sense. So, I think there definitely is a strong chance, but I think that all we can really do is hope for the best," Yousef said.
View Comments (2)
About the Contributors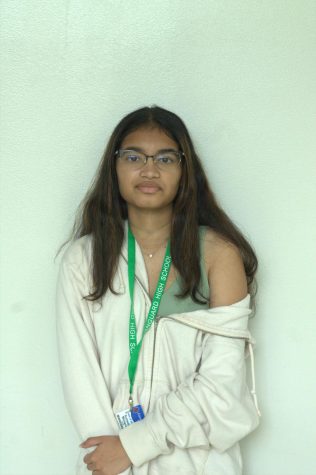 Sumedha Mohanty, Staff Writer
Sumedha is a junior at CVHS. She enjoys playing tennis and public speaking. Growing up with a tennis enthusiast played a role in her love for the sport....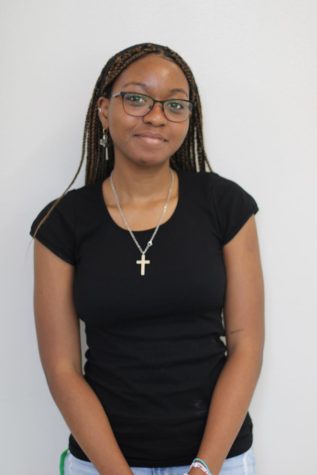 Chiamaka Uwalaka, Staff Writer
Chiamaka has one of the most welcoming and sunshine-filled smiles you will ever come across. She, like most teenagers, is still trying to figure out the...