"Let's Start Here" Review: Lil Yachty traverses the world of psychedelic rock in his new album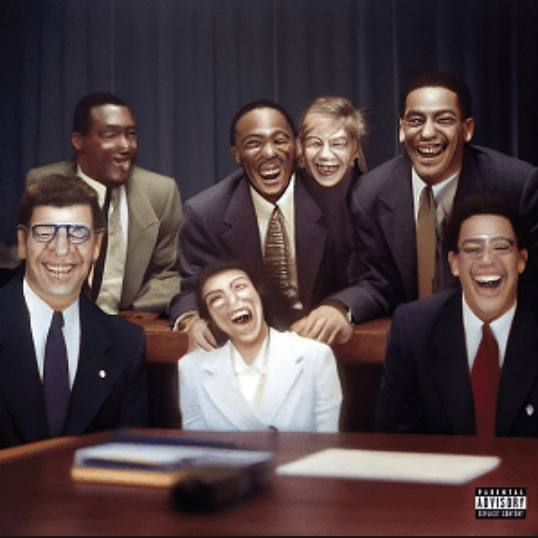 Lil Yachty, also known as "Lil Boat", and every middle schooler's favorite rapper, shocked both his fans and non-listeners alike on January 27th when he released his new album, "Let's Start Here", chock full of psychedelic rock. This genre switch was unexpected, to say the least, and a major step in Yachty's journey of melodic and lyrical growth as not just a rapper, but a musician.
Yachty's sound has always been revolutionary, but whether that's in a good or bad way depends on who you're asking. The release of his debut album, "Lil Boat", in 2016 brought a "fun" perspective to the rap genre with bubbly melodies carried by loads of autotune. Regardless of the album's legitimate musical quality, Yachty quickly captured the attention of the rap community. While with PioAs Yachty traversed through different styles of rap trying to find his authentic image, his first few albums were nothing more than mediocre due to bored vocals and a sound that was nothing special. However, the release of his fourth studio album, "Lil Boat 3", was acclaimed as the pinnacle of his discography, with Yachty exploring falsetto ranges and animated vocals that hit the mark on the true image he was trying to create. Filled with features from A$AP Rocky, Tyler the Creator, Future, DaBaby, Drake, Young Thug, and Lil Keed, the album stuck Yachty at the top of the 2020 rap scene, and this success would bleed into his fifth studio album, "Lil Boat 3.5", as well.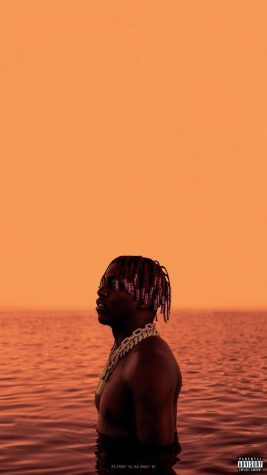 However, to me, this was Yachty's peak that he was never able to return to. His sixth album, "Michigan Boy Boat", seemed to blend into the background of 2021 releases as it returned to the unimpressionable style of his first albums. It seemed that Yachty had either gotten too comfortable in his throne or that he had grown bored of it, anticipating a new era of genre exploration.
In 2022, Kevin Parker (A.K.A Tame Impala) released the deluxe of his album "The Slow Rush", and with it came the remix of the song "Breathe Deeper" featuring Yachty. I actually never knew of this release, as I'm not the biggest Tame Impala fan, but for the purposes of this article, I knew I had to give it a listen. When I heard Yachty rapping over piano and wavy synth, I realized that the genre and musical experimentations of his new album, "Let's Start Here", were not only somewhat predictable, but greatly inevitable. 
So, let's get to the actual review. I was with my friend last week, and she asked if I had listened to the album. I said no – I was skeptical. To me, it seemed like "Let's Start Here" was going to be a futile attempt at Yachty trying to appeal to a demographic of Tame Impala-loving teenagers. Nevertheless, she took my phone, telling me to prepare myself for my life to be changed by the first track, "the BLACK seminole." I laughed and rolled my eyes, doubting it was going to be anything special. I was wrong.
You know that trend on Tik Tok where people show moments in their life that "altered their brain chemistry"? For me, listening to this song for the first time was one of those moments. As the first sounds of blurred, crashing cymbals coalesced with a clean rhythm guitar, I felt my soul leave my body. Probably unsafe considering I was behind the wheel, but we won't talk about that. Then Yachty's vocals came. I was shocked to hear the extreme auto-tune that usually you only hear in artists like Don Toliver, Travis Scott, and of course, Yachty, being used for vocals that sounded like something off a Pink Floyd album. And at first, it made me oddly uncomfortable. But I kept listening, and as I did, I realized that this combination somehow worked.
The fans' favorite track off the album has been "drive ME crazy!", and it's easy to see why. Diana Gordon's clear, falsetto voice pairs perfectly with the 80s funk guitar and percussion, instantly putting the listener in the mood to dance. The subtle orchestral elements really build up this theme as Yachty comes in with some amazing vocals, singing about love and yearning, a topic heavily explored in this album. This song really reminded me of his roots in "Breathe Deeper".
The album comes to a close with an unexpected, extraterrestrial collaboration between Yachty and Daniel Caesar titled "REACH THE SUNSHINE". Layered heavily with reverb, Caesar's vocals quickly caught my attention, putting me on edge in a way. I felt like he was leading me somewhere, like there was more to the song waiting for me just around the corner. And there was. Around a minute in, heavy synth organs began to harmonize just before loud crashes came together for the chorus. This was the perfect closing to the album, ending it the same way it was started, with euphoric percussion.  
However, when I finished the album, I didn't agree with TikToks saying that it was "revolutionary". It's been done before. Sure, it's a big game changer for Yachty's career and was a really cool step of creativity, but in terms of the bigger picture, if you ask me, the album isn't revolutionary.
If you don't trust my review, let's instead listen to the wise words of my dad, the same man who claims that Playboi Carti is the best artist of our generation and who introduced me to both Phoebe Bridgers and Frank Ocean. 
"I feel like it's good, but not as good as Whole Lotta Red, which is just fucking brilliant."
I couldn't have put it any better. Sorry, the profanity was necessary. This album's unconventionality certainly makes it both memorable and authentic, and musically, it is really good. However, it isn't revolutionary. Yes, it is unique and definitely will inspire others to explore the morphability and unconventionality of genre, but it is not revolutionary. It is simply a creative album created by a creative artist.
View Comments (3)
About the Contributor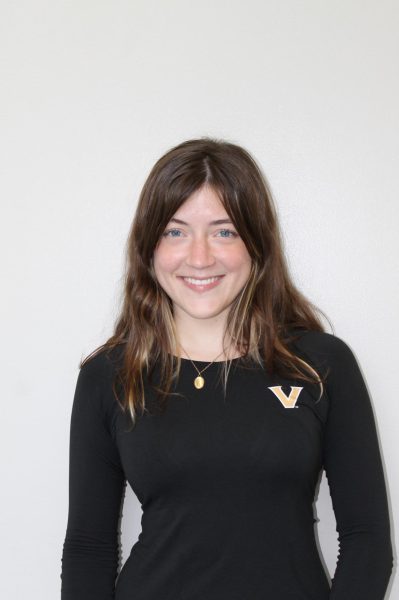 Audrey Piczak, Opinions Editor
Current junior Audrey Piczak plays 7 different instruments including the cello and guitar, while also being a skilled singer, producer, and songwriter....