How the changes to the AP African American Studies curriculum impact CVHS
On Feb. 1, College Board announced the AP African American Studies official course framework. The course framework revealed the removal of the following sections: "Black Queer Studies," "The Social Construction of Race," and "Intersectionality and Activism."
Previously, on Jan. 12, the Florida Department of Education sent a letter to College Board stating that the AP African American Studies pilot curriculum would not be approved because it "significantly lacks educational value." The Department of Education also suggested that College Board's curriculum was historically inaccurate.
"In the future, should College Board be willing to come back to the table with lawful, historically accurate content, FDOE will always be willing to reopen the discussion," wrote the Florida Department of Education to College Board senior director Brian Barnes.
People were quick to call out College Board for removing parts from the curriculum that were previously argued by Florida officials to  "deemed out of compliance with Florida law."
"Honestly, it kind of seems like they are covering up their tracks for the history of segregation in America, which I think is really hypocritical because that's like saying you don't want to teach about the Nazis. The horrible atrocities committed are taught and people advocate the teachings of World War II because they don't want the same mistakes to happen again. You can't cover that up," CVHS junior Amy Calderon said.
Scholars that are associated with critical race theory were also removed from the curriculum.
"I know they took away African American scholars and their writing. They've been taking that out of the curriculum. I've just felt a little disappointed as a lot of other scholars and other students who truly want to see the effects of their history and see where it came from, what stems in African American history," CVHS senior Faith Orisakwe said.
College Board has claimed that they did not change their curriculum because of political pressure.
"There's no other really logical explanation other than the political pressure because they both happened at the same time, and it is highly unlikely they aren't correlated. The only other reason they would have changed the curriculum in my mind was because they were receiving criticism. And the supposed criticism was most likely from people who share the same political beliefs as the Florida lawmakers," Calderon said.
Currently, CVHS offers non-AP African American Studies, but CVHS African American Studies teacher Juan Garner is completing the pilot for AP African American Studies to be offered next year.
"This year, the second year [of African American Studies], I think the kids who signed up for it, for the most part, wanted the class, but then it's only 12 students. I think because it's only a 4.0 class, you know, it's a problem for some. The course next year, it's going to be AP. I'm doing the pilot for that, and so that's going to be a 5.0," Garner said.
Garner doesn't believe that he will be impacted by the changes to the curriculum.
"There are some subjects that are going to be taught anyway that are not on there. I'm going to know what's on the test and make sure those things are covered, and then teach what I think should be [taught]," Garner said.
Calderon fears that the change in the curriculum will make the future of ethnic studies difficult.
"Nothing good, if [politicians] can just get rid of anything they don't like because it doesn't fit their political agenda. That just means they could pick and choose whatever they want, glorifying America," Calderon said.
In the past, College Board has revised the curriculum of other history courses after the pilot year, such as the case with AP World History. Orisakwe hopes that in the future, College Board will revise the curriculum for the better.
"I just hope that we can be able to revise the curriculum because I know they usually revise the curriculum so it can be more up-to-date with things that are going on. I hope that moving forward, as we progress into the future, there will be a better implementation of representation of resources for students who want to pursue ethnic studies from not just African American studies, but the whole genre," Orisakwe said.
View Comments (2)
About the Contributors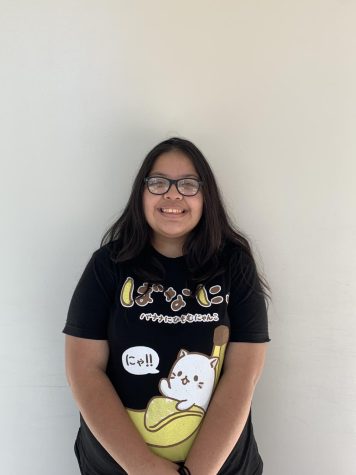 Judith Carrizales, News Editor
Judith Carrizales is a junior at CVHS. She participated as a member of the Film, Riot, and WISE clubs. Her favorite subjects are Journalism (of course!)...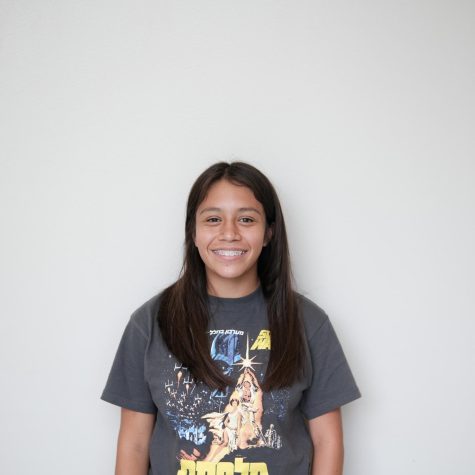 Abigail Nunez, Staff Writer
Abigail Nunez, has two older brothers and a best friend named Esperanza. She has always had a thing for sports , and now plays with the u17 National Salvadorian...