Op-Ed: Dear Hollywood, please stop casting the same Asian males
Two weeks ago, Buzzfeed released the trailer for their movie adaptation of Taylor Jenkins Reid's "One True Loves." Fans of Reid were excited to see the 2016 novel come to the big screen. However, what stood out the most to us was the casting of Simu Liu.
A few years ago, we would not have been complaining about seeing Simu Liu on screen. Growing up, the only actors we ever saw that looked similar to us were Thuy Trang, who played Trini Kwan in the "Power Rangers" franchise, and Brenda Song, who played London Tipton in Disney's "Suite Life" franchise. For a very long time, it was difficult to find any Asian men in mainstream media. If there was an Asian male in a movie or a show, they were usually a side character and portrayed as sexually unappealing, like Jìan-Yáng, an app developer in "Silicon Valley."
"Kim's Convenience" was one of the first shows we watched that featured an Asian male lead, Simu Liu. Although his Chinese Canadian was not exactly our Vietnamese American, we were happy to see a fellow Asian onscreen. When it was announced that Liu would be the male lead in "Shang Chi," we were ecstatic. It was exciting to know that we would finally have a superhero that resembles people in the Asian community; it felt nice to see that large media companies like Disney wanted to put Asian people on the big screen in a way that did not make them seem single-faceted.
But then we started seeing Liu left and right, from shows like "Saturday Night Live" and "The Tonight Show" to multiple trailers for movies, including "Barbie" and "One True Loves." He was also recently cast again in Amazon's upcoming "7 Wonders." Don't get us wrong — we think this is miles better than when Hollywood casting Scarlett Johansson as Motoko Kusanagi in "Shell." But is it really that much better when the same Asian male gets cast whenever they need an Asian male? It feels like Hollywood took two steps forward and one step back.
A study done by USC's Annenberg Inclusion Initiative found that in a total of 51,159 speaking characters from a 13-year period, only 3.034% or 5.9 % were Asian. When it comes to casting Asians in Hollywood, there seems to be an invisible line that groups all the actors and actresses together. In an interview with CNN, actor Lewis Tan highlighted the normal roles that Asians get cast for.
"We're cast as ninjas, monks, nerds, the third, fourth, fifth best friend who is a nerd, killers, doctors, and for women, the sexy Asian woman who's dating a white guy," Tan said.
East Asians in films are often portrayed as exotic and foreign or exist as filler characters to fill minor diversity quotas.
According to the Ithaca College Library, "Women can be dragon ladies, China dolls or tiger moms. Men are too often either seen as emasculated or lecherous or both. Once, most East Asians were seen in meek servant roles, but in modern films, martial artists predominate roles for both men and women." 
In addition, even ignoring the fact that 8.4% of female characters and male characters of the top 100 grossing movies in the United States in 2021 were Asian, many "iconic" 2000s films and shows have Asian characters whose portrayals are at best, ignorant and stereotypical, and at worst, racist. "Mean Girls," a 2004 American teen comedy film, was a large-scale cult classic that contains racist depictions. The only two Asian girls, Trang Pak and Sun Dinh Jin (a combination of Korean and Vietnamese surnames), possess limited English proficiency and are overly sexual. In "The Office," which last aired in 2013, with a resurgence in popularity in 2020 and 2021, in the episode titled "A Benihana Christmas," Michael Scott, portrayed by Steve Carell, has to label Nikki (played by Kulap Vilaysack) with a Sharpie, in order to differentiate her from Amy (played by Kathrien Ahn).
In more recent years, the film industry has done a better job at representation. 2018's "Crazy Rich Asians," the first movie in 25 years with an all-Asian cast, and "Fresh Off The Boat," which gave a humorous yet informative look into immigrant lives, both exemplify the progress made.
Hollywood has the tendency to cast Asian men who fit Western beauty standards or Eurocentric beauty. One of the first images of Simu Liu on Google that pops up is the "Men's Health" magazine cover he did for their October 2021 edition. In this photo, Liu's body is off on display. More often, we'll see mixed Asians instead of full Asians. This way, Hollywood can check representation off of their to-do list. In reality, it just makes it seem as though they do not think Asians are compelling or attractive enough to be featured on the big screen. Having said that, we do not think that casting mixed Asians is a form of whitewashing.
By casting Asian men who are "handsome enough," producers can keep everyone in the audience happy. It seems like a formula: keep on casting people like Simu Liu and Henry Golding — they're Asian enough to the point that Asian viewers will be satisfied, but they're also Western enough so that other audiences will want to watch them. However, when we keep seeing the same people on our screens, it's hard to be satisfied.
Sometimes, it is easier to play it safe and cast the same Asians for diversity. The average feature film costs between $100 million and $150 million to produce. Actors are just one part of a larger investment, and we live in a superficial world — pretty sells. In an industry where viewership determines success, it only makes sense to put people whose faces sell on the big screen. Western beauty standards are popular all around the world, from tall and skinny to toned bodies and high nose bridges.
We believe directors should take a chance on other Asian actors. It has been amazing to see the change in diversity in the film industry over the past couple of years. But we would love to see new faces.
Leave a Comment
About the Contributors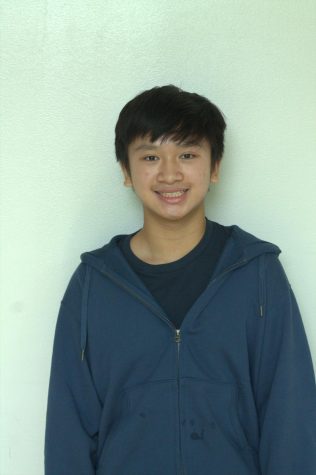 John Nguyen, Staff Writer
John Nguyen is a sophomore at Carnegie who has learned to disprove the stereotypical qualities he is too often summed up by. He is outgoing and extremely...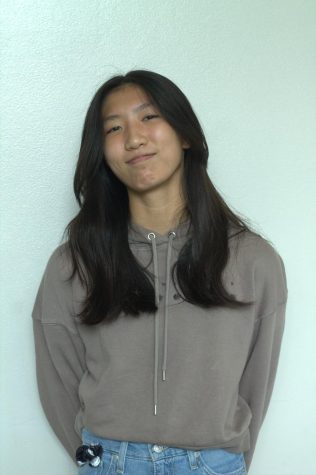 Natalia Nguyen, Staff Writer
Natalia Nguyen is a currently a sophommore. She enjoys playing volleyball and used to swim, however her swimming capabilities have declined to the point...