Rachel Bohenick keeps family close to her heart
To Rachel Bohenick, CVHS English I and Photography teacher, it's not atypical to come home with a lot on her plate. She comes home from teaching to take care of her three young children, as well as house chores round the clock. Although it can be an intense lifestyle, Bohenick wouldn't have it any other way, as she continued to do what she had always wanted to do: teach. So, to her, it was a great honor to recently win CVHS's Teacher of the Year (2022-2023) award.
Bohenick has been working at CVHS for all of her career since 2005, a total of eighteen years of teaching. While growing up, she had known for most of her life that she wanted to be a teacher. Her love of reading led her to discover her want to teach English I, and one of the books she finds a connection to is "Anne of Green Gables," a book that she comments to have mirrored her life. 
"When I read 'Anne of Green Gables' today, it's a little embarrassing how I patterned my life that way. She's a teacher, then she has a family, and she just goes along [a similar] path," Bohenick said. 
However, her inspiration to become a teacher didn't stop there: taking the class she now teaches today had a large impact on what and how she teaches today, truly setting in stone her desire to teach a class focused on English. 
"I knew in eighth grade when I took English I, that that was what I was going to teach, I couldn't figure it out before then. I didn't really like reading class, even though I like reading, but I liked the class, so that's what I did," Bohenick said.
Bohenick's interest in photography also stems from her learning about it in school, this time from a club in her high school, where she was able to use a real dark room. 
"[The club sponsor] showed us how to use all the chemicals, and he'd teach us a little bit about taking pictures, but mostly about developing them. So I learned how to develop my own film and print my own pictures before ever going to college," Bohenick said.  
Her favorite part of photography is seeing how a picture turns out, as well as its accessibility to a large audience, since anyone can take a picture, something she enjoys while conducting her own photography. Bohenick also often incorporates her family into her photography, one such photo series being about a motorcycle that her mother owned while Bohenick was in college. 
"It was so weird to me that my mom, while I was in college, just got a motorcycle. I remember I wasn't very comfortable with it. So, I did a photography series of her motorcycle just to try to process that. I like those pictures a lot," Bohenick said.  
Her mother wasn't the only one that inspired her. When it comes to sports, Bohenick's father had gotten her into the habit of running ever since she was young, due to his schedule and habit of running constantly. 
"He was a runner, [he went to] cross country state at the time. And when I was six, I started running with him," Bohenick said.
Both of Bohenick's parents were prominent in her life and still are to this day, supporting her throughout her career path. Throughout it all, Bohenick states that her parents were always by her side in their own ways. 
"My dad said, 'Why do you want to go to Rice [University] to be a teacher? You can go anywhere to be a teacher.' That was my dad's reaction at the time. They're very proud of me now, and they're happy that I have a job that I care about." Bohenick said.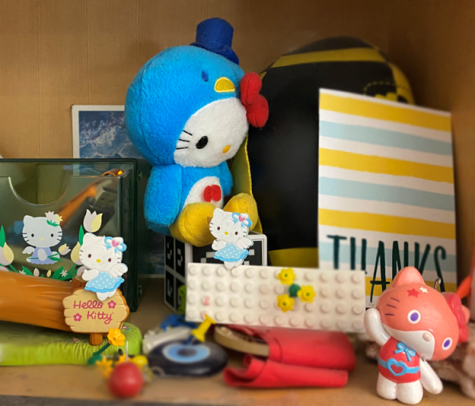 Another person who had a large impact on Bohenick's life and career is her sister, although this shows in more subtle ways. If you've been in Bohenick's classroom, you've probably noticed the Hello Kitty merch and themed items. This love and interest for Sanrio had stemmed from none other than Bohenick's sister. 
"My sister loved Sanrio and would drag us to the Sanrio store at the mall, all the time. And I started out scorning it — I thought it was stupid — but we spent so much time there, I would say the longer that you're in the Hello Kitty store, the more stuff you seem to need," Bohenick said.
This love for the character further grew and deepened after the death of her sister in a car accident. At the time, she was pregnant with her first son, and they had gone to collect her things. Bohenick got a lot of the Hello Kitty merchandise that her sister used to own at the time.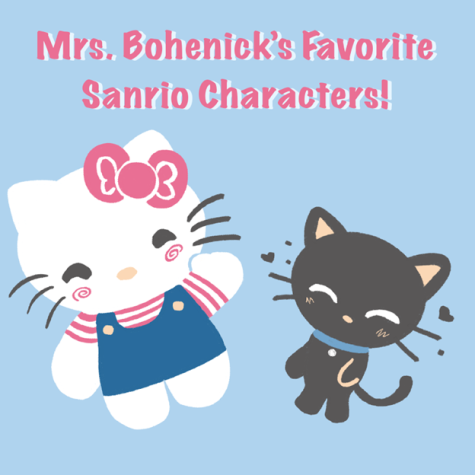 "[My interest in Sanrio] started before that, but it really became more prevalent because of her and her collecting them or gifting them," Bohenick said. 
She also started to share this love for Hello Kitty with her mother and with her daughter, as she grows up, as a way of remembering her sister.
"It's a thing with my mom now and my daughter. She loves Hello Kitty now," Bohenick said.  
Her kids Ira, Reed and Starling, are very important to her. Bohenick discussed the difficulty in choosing each of their names. Her eldest son, Ira, was thrown out as a random suggestion, yet it stuck out from the others that were noted as sounding like an "old man's name."
"I think in the vein of that joke that I had been making fun of them, not thinking that we would frequently toss out ridiculous names just as a game. And I said, 'That's actually kind of nice.' And he paused. He said, 'Okay, but the middle name would have to rhyme,'" Bohenick said.
This situation was much the same for her other two children, Reed and Starling. Two new children mean two new names to come up with, and the second was no easier than the first. Reed's name came about from looking around and trying to make anything into a name.
"We were to the point that I was just looking at things in my vicinity and thinking, 'Hmm, truck, how can I turn that into a name? Sign?' And then I looked at a book one day and thought 'read?' and I was like, 'Wait, that's a name.' So we actually picked that really early on and stuck with it," Bohenick said.
Her youngest child has a very dear and personal connection to their name. Starling had been a combination of her in-laws named Stan and Arlene. It was also a nod to her middle name before marriage, Estelle, which is connected to a family friend whose name is Star. 
"That was a whole other story, because she helped my mom and prevented her from having a miscarriage, then they named me after her a little bit. So a lot of family lore connections in their names," Bohenick said. 
One thing she hopes to teach them is confidence, hoping that they can carry the ability to be themselves throughout their adulthood. Bohenick wants them to be able to interact with others successfully and in many different environments. 
"
"I just really want them to be able to be comfortable and confident in the situation that they're in. I want them to feel confident in who they are,"
— Rachel Bohenick
Leave a Comment
About the Contributors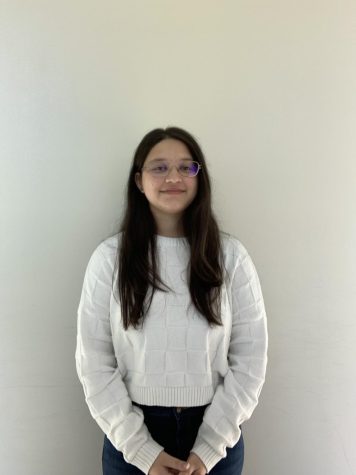 Nicole Rodil Suarez, Arts & Entertainment Editor
Nicole Rodil Suarez is a current Junior here at CVHS. Some tasks that she enjoys doing out of school are reading, specifically fiction, baking with her...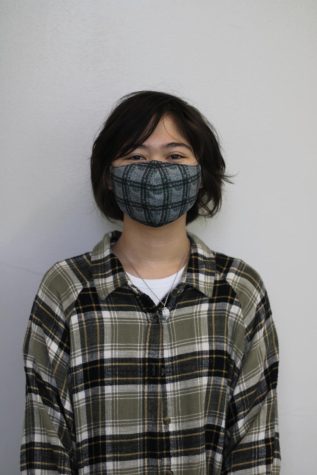 Rinn Wilson, Staff Writer
Rinn is a senior at Carnegie who is originally from Japan and loves to thrift. He likes to express himself through clothes and jewelry he finds thrifting,...