CVHS students adjust to changing labor laws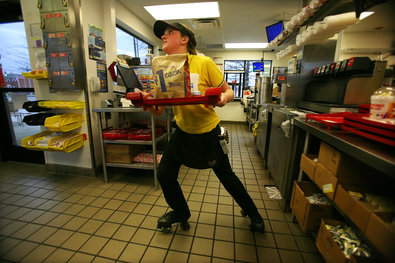 Since the advent of the COVID-19 pandemic, nationwide job shortages have been a source of concern, with an estimated 6.8 million lost workers due to decreased productivity, layoffs, etc. But three years later, many states, like Iowa, are still feeling the absence of these workers and introducing legislation to tackle this issue head-on.
On Feb. 8, Iowa State Sen. Jason Schultz (R-6) proposed Senate File 167, which would allow 14- and 15-year-olds to work longer hours (six hours rather than four hours on school days). The bill would also allow 17-year-olds to work the same number of hours as an adult (up to 49 hours/week) and even to sell alcohol.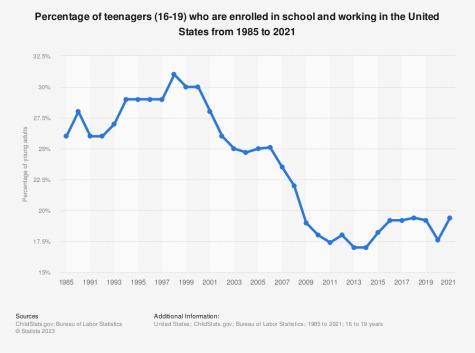 Relaxed working hours for teens is nothing new to Texas. According to Texas.gov, Texas State Law allows 14- to 15-year-olds to work for up to 48 hours a week, with no restrictions on hours for those 17-years-old and up.
The cause for controversy is an amendment that states that companies would have "the discretion to waive prohibitions on minors working in manufacturing, mining, and food processing."
This means that teenagers in Iowa would be allowed to work high risk jobs operating heavy machinery, working at construction sites, etc.
Some see this bill as a mistake. Cheryl Tevis of the Iowa Capital Dispatch states that "Beyond training, mature judgment is a major factor, especially the cognitive ability to make split-second decisions in an emergency."
The question is, if legislation like the Iowa bill spread to Texas, how would CVHS students adjust? And what, in the first place, attracts them to work? For CVHS junior Anilah Bell, the answer is simple.
"I like the money," Bell said.
Bell works about 20 to 25 hours a week as a server for Hibachi with a Twist, a catering company. The company caters for private events, parties and other venues, including clubs, where Bell works most nights.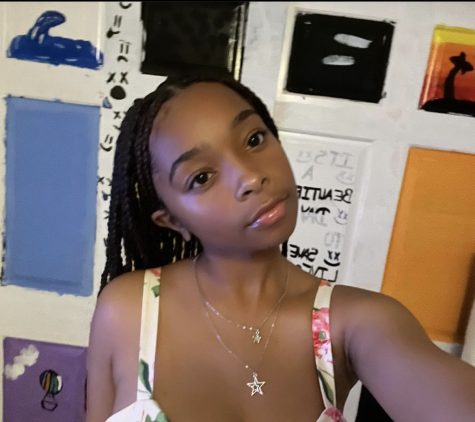 "I hate my job. I work in a club a lot of the time, and drunk people, they're just so rude. I get called stupid and useless and the B-word a lot," Bell said.
Despite these challenges, competitive pay remains a major appeal for Bell.
"I make $25 an hour on a good day. My base pay is $15 an hour. And then I make tips, and most times, I get $100 [in] tips," Bell said.
When asked how she balanced her schoolwork, Bell had this to say.
"I don't think it's affected progress from school too much. Because if anything, I think it has made it better. Usually, I get all my schoolwork done at school."
But for some, such as CVHS junior Scarlett Bayle, work can have a much greater effect on academic performance and mental wellness.
"On a major test week, it's a lot of required studying, but some days, I work until 10 p.m. It's stressful, it's a lot of managing my own time and being proactive with it, but it can still be challenging and awful," Bayle said.
Bayle, who works at a small jewelry shop in Post Mall Houston, balances work and academics with traveling cross country to play squash, a regimen that has taken as much a physical toll as a mental one.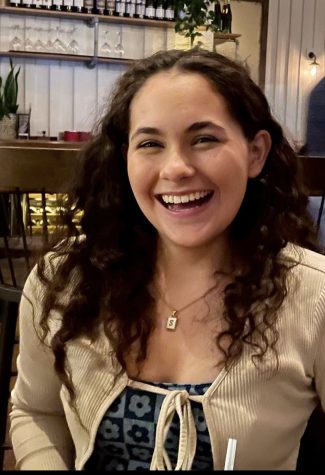 "One time I felt sick and [was] feeling hot flashes because of how anxious I was [due to school and work]; I stressed myself out. It made me really sick, and [I had to] leave early, and it ruined my mental and physical health that week," Bayle said.
In contrast to Bell, customer interactions have made all the difference.
"I think I'm more [pro]active with speaking with people and trying to be more helpful. This job opened me up as a person and I'm more social. I feel more confident," said Bayle.
Furthermore, Bayle's success at work can also be attributed to the positive relationship she has cultivated with her boss.
"I work every weekend. I work late nights and early days and I can't go [out] with friends because I'm working, but my boss and coworkers are very understanding if I really want a day off," said Bayle.
In her article for the Iowa City Dispatch, Tevis said, "As adults, we're responsible for the safety and health of children." For Bell, her boss's unprofessional and unsafe behaviors make this statement ring even more true.
"We always have private parties and [my boss] didn't show up to the event till 7:45 p.m. We still had to set everything up when the show was supposed to start at 6 p.m. We didn't start our show till 9 p.m. I did not get off work till 11 p.m.," Bell said.
Poor planning and management, like at Bell's job, can cause schedule conflicts and scare off business. But for students working higher-risk jobs, like Wyatt Whitebread and Alex Pacas, unprofessional conduct from management, and more importantly, from adults, could have fatal consequences.
"Wyatt Whitebread, a 14-year-old, was sent with a 19-year-old co-worker, Alex Pacas, who was on his second day of the job, to climb a ladder four stories high and enter the industrial grain bin to unclog the grain. Grain can act like quicksand, and without warning, they were pulled under. The teens had no little or no training, no safety gear, and their employer was in violation of federal regulations," Tevis said.
According to Debbie Berkowitz, "A lot of the child labor jobs are menial jobs [such as babysitting and waiting tables] and those skills aren't transferrable," meaning that oftentimes, "children in lower income families are more likely to be hired for those roles."
While such legislation cause concern, working a job in high school can still offer very valuable life skills such as time management, organization, and work ethic. However balance is key, and above all, Berkowitz says, "They [students] should be focused on school."
Leave a Comment
About the Contributors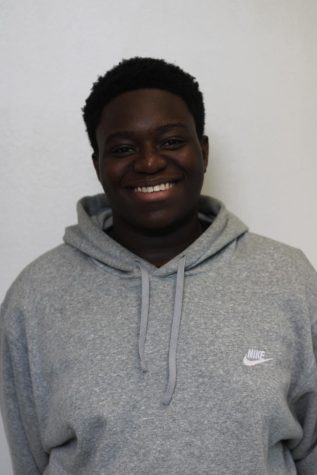 Joseph Mutagaya, Sports Editor
Joseph Mutagaya is a current junior at Carnegie. He's an enjoyer of the colder seasons and a fan of neutral tones, like beige and cream. He holds a deep...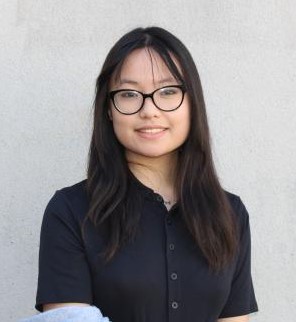 My-Tran Vo, Staff Writer
When My-Tran Vo isn't testing out a new knife by cutting a salami stick for a midday snack, she's out taking care of the stray cats she feeds. She...