Students Demolish the Teachers 6 to 1 in First Breast Cancer Awareness Kickball Game
Oct 24- Before the opening pitch for the first Breast Cancer Awareness kickball game was rolled, the faculty had been a fan favorite.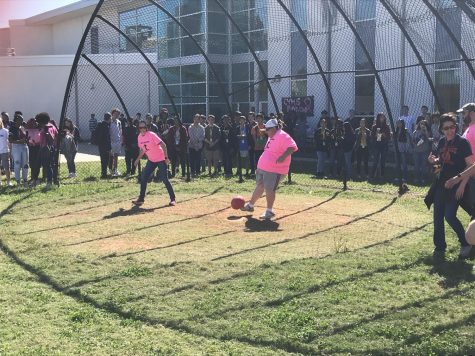 Many student spectators believed that the teachers would win.
"I feel like the teachers are going to win, but the game will be close. Maybe 15-10" said freshman Lana Curic during the 1st inning. 
But the students came out hot right when the game started, with the first 3 kickers getting on base. The teachers were dropping pop flies, and Spanish teacher Veronica Vence fell trying to catch a ball. 
Only after senior Jay Shaw, senior Xavier Leon, and freshman Noah Mequanint brought in 3 runs, the teachers were finally able to stop the students and switch possessions. The teachers had had a slow start, barely being able to get on base. Then Assistant Principal Juan Garner scored 1 run to make it 3-1. 
In the second inning, after the students went back out, the teachers held them to no runs. When the teachers went to kick, they all struck out. 
In the last inning, senior Ethan Ngo, junior Connor Hicks, and junior Taha Meddoun, scored 3 runs, with the teachers missing throws, and dropping pop flies to get them out. 
Then it was the teacher's last chance to win the game. With pressure on the line, down by 5, the teachers all struck out without any runs.
The students won 6-1, leaving their fans devastated. 
 Leon explained what he thought was his team's strengths were, and what won them the game. 
"I think our offense did really good but our defense could've been better especially pertaining to pop-flys, but overall we all played pretty well," said Leon. 
Coach Miyuki Scott, on the faculty team, expressed what thoughts were going through her head throughout the game, and frustrations on why her team lost. 
"These teams aren't even. Who set this up? Our team had a positive attitude, but we had a lot more ladies than men, compared to them" Scott said.
Even though the teachers lost, they still have the potential to win in the upcoming years. This game has created a new rivalry, which will hopefully be carried out through following years at CVHS.
Leave a Comment
About the Contributor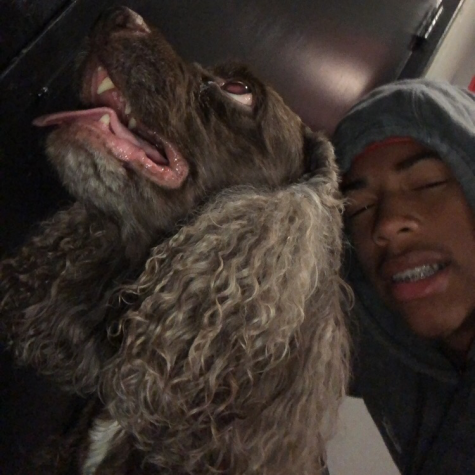 Donovan Snell, Staff Writer
I am a sophomore who loves to play basketball in and outside of school, I am left-handed, and have two dogs.