Alaska's "Willow Project" causes controversy among climate activists
Following months of vigorous lobbying in spite of national concerns and protests that the Willow project would harm American efforts to phase out fossil fuels globally, on March 13, the Biden administration approved one of the largest operations on federal land. 
The Willow Project is a drilling operation taking place in the National Petroleum Reserve in Alaska, a piece of federally owned property in Alaska. The Trump administration gave the project its initial approval back in 2020, but in 2021, a federal judge in Alaska reversed that decision, saying that the environmental analysis was flawed and needed reworking. 
Despite the environmental risk factors, Reuters said that Alaskan officials hope the project would be able to help offset oil production declines and deliver up to $17 billion revenue for governments and local Alaskan communities. The Biden administration has encouraged other U.S. oil companies to invest in the project to help "keep consumer energy prices in check."
The proposed project has led some to disapprove due to the possible future outcomes. CVHS sophomore Rebecca Luo disagrees with the Willow project and believes that the project was done only for human interest. 
"I don't like this project because it seems very human-centered and doesn't properly consider the impact on the environment. It seems like a not very well thought out project. Sure, its impact was reduced, but it doesn't prevent any permanent damage to people and other living beings," Luo said.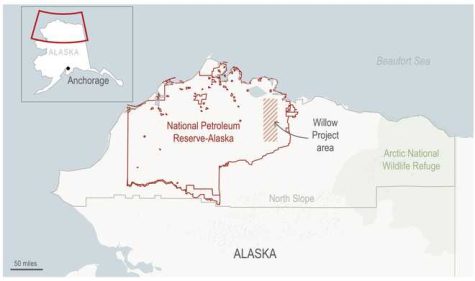 ConocoPhillips originally proposed five drilling locations in Alaska as part of the Willow project, but Biden decided to downsize the project to three drilling sites instead. The U.S. Department of the Interior states that this change reduces the project's freshwater use and eliminates all infrastructure related to the rejected drill sites. This includes approximately 11 miles of roads, 20 miles of pipelines and 133 acres of gravel, all of which reduces potential impacts to caribou migration and subsistence users. Furthermore, the department, which is responsible for land management and organization, said the change will reduce the project impact by 40%.
After the Willow project was approved, it's still a controversial topic to discuss. Jamie Ford, CVHS AP Environmental Studies teacher, believes that Willow is a controversial topic to talk about because it's a project that can't be revoked after its approval. 
"We're never going to stop being reliant on oil in some capacity. So, I think what we need to do is assess where it's going to have the least impact, and unfortunately, almost every place is going to impact indigenous people. And that's where I have a problem with it. So, it's one of those things where there's no good answer," Ford said. 
According to the top climate science body of the United Nations, in order to have any chance of preventing catastrophic warming, nations must completely eliminate their greenhouse gas emissions by the middle of the century. However, the Willow project is estimated to release over 260 million metric tons of greenhouse gas emissions, and the corporation claims that the still massive 30-year oil drilling project will have the capacity to generate up to 180,000 barrels of oil per day.
By making such changes, this will bring the consequence where global climate change can no longer be remedied due to the estimated amount of greenhouse gas emissions. Luo mentioned that anything that will be done and affects the environment will also affect humanity. 
"I think that people will be impacted as a result of the Earth being impacted because we live on the Earth and literally everything that happens to the Earth directly affects us. Oil rigs play into global warming that depletes the ozone layer and increases the impact of climate change," Luo said. 
Environmentalists and indigenous groups have disagreed with the project, making their fight in the federal court. In separate lawsuits, the groups are contesting the federal government's approval of the Willow project development, claiming that regulators disregarded more environmentally friendly alternatives that would have better protected the area's climate and wildlife. The filings are the first shot in what is anticipated to be a drawn-out legal struggle against one of the largest oil projects ever approved on public property in the United States.
"I think it should be a collaboration. I think obviously, our government should help manage resources. The problem with that is that again, we get nothing from it. We have no benefit… I think it should be a true collaboration. And unfortunately, the people who know are in the know or who is the best to advise are not listened to, but they shouldn't be," Ford said. 
Oil drilling creates and releases many pollutants into the air and can discharge dangerous chemicals into the water. However, there are alternate ways to produce energy with natural resources.   
"I don't think anywhere is a good place to drill. I feel like Alaska has a lot of native species, and while there aren't as many inhabitants, a lot of oil drills will still impact them," Luo said.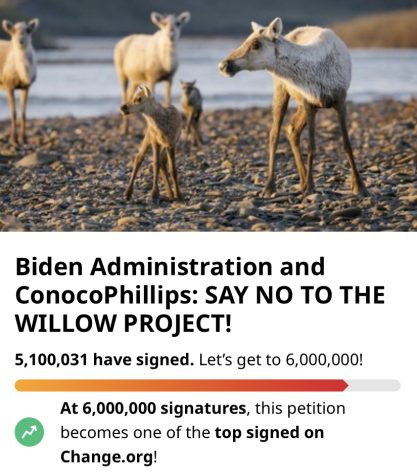 Social media users have also decided to take action in making the government overturn this project. Social media platforms such as TikTok have over 245.7 million views with the #stopwillowproject tag. Users have used their social media accounts to spread the change.org petition to prevent the Willow project from continuing. 
"Could we delay it? Sure. Could we reroute it? Probably… [But] I think if it's what the people in power wanted, it'll happen," Ford said.
From uprisings to protests and petitions, there have been numerous attempts to prevent the continuation of the Willow project with little sign of progress. Some have even placed their doubt in the possibility of halting the project.
"I'm honestly not very sure [if prevention is possible] as Biden is already in a tough position. It is possible that petitions and protests could cause the same rework as last time, but I doubt the proposing organization would throw such an expensive project away just like that," Luo said. 
Leave a Comment
About the Contributors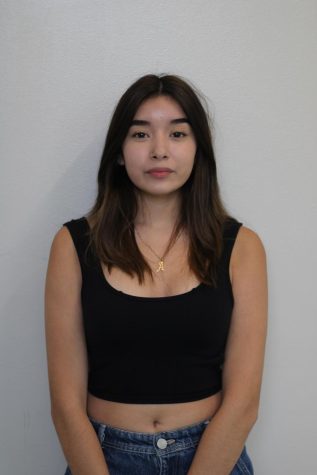 Ashley Becerra, Staff Writer
Ashley is a senior at Carnegie. Even though she is busy with school, she still finds time to do activities outside of school like playing soccer. Ashley...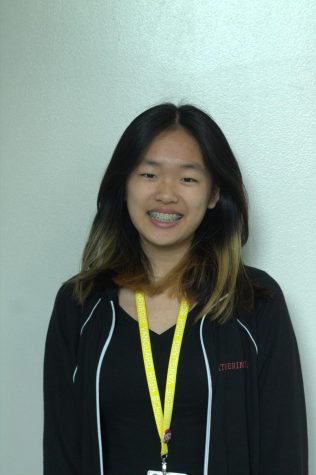 Catherine Hu, Staff Writer
Cat is a sophomore on the Carnegie competitive dance team and enjoys reading, more specifically fantasy genres, and writing in their free time. They also...