Thanksgiving Around the World
My Thanksgiving is simple. Turkey, tons of food, surrounded by family. Basically, what comes to mind when a person would think of Thanksgiving. But not everyone's Thanksgiving looks like that. For different cultures or different parts of the USA or even different parts of the world, Thanksgiving can have a different meaning for everyone.
America isn't the only country in the world that celebrates Thanksgiving. In Canada, the first Thanksgiving was in 1578, more than 40 years before America. In 1578, an English sailor named Martin Frobisher held a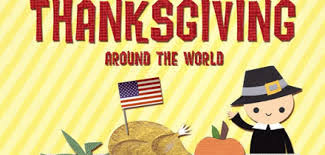 dinner in present-day Nunavut to give thanks for the safe arrival of their ships. The present-day celebrations in Canada are very similar to American ones; they eat turkey and watch football as well.
In Germany, there is Erntedankfest ("harvest festival of thanks"). The people celebrating
may carry harvest crowns of fruit, flowers, or grains to church, and eat hearty meals all day.
In Liberia, Thanksgiving is celebrated as well, due to the freed slaves that founded the country bringing over American customs. In present-day it's a Christian holiday: Churches auction off baskets filled with local fruits, and families feast on the bounty. Instead of turkey and pumpkin, Liberia's Thanksgiving tables offer items such as spicy roast chicken and mashed cassavas, and live music and dancing are part of the Thanksgiving tradition.
After Puerto Rico became a territory of the United States in the late 19th century, the people adopted many of the traditions of the holiday. They celebrate it on the same day and go just as crazy on Black Friday, but Puerto Ricans still offer their own special twist on the tradition: There is usually turkey—whether a roasted, seasoned pavochón or a turkey stuffed with mofongo (a mashed plantain dish)—but roast pork is also a common item on the menu, accompanied with more plantains, rice, and beans.
As you can see, many different places offer many different traditions. There are more than I just listed, just as unique and special as the one before it. So if you find yourself with nothing to do this Thanksgiving break, look one up!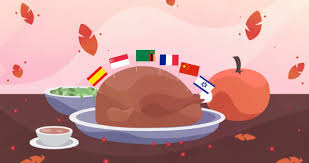 Leave a Comment
About the Contributor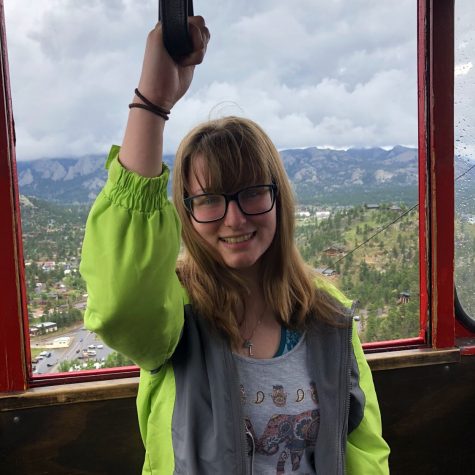 Shaun Wood, Arts & Entertainment/ Opinion Editor
I'm a sophomore who loves Disney Movies and baking (as well as eating everything I make.)

Instagram: @shaun_renee

Twitter: @shaun_wood2022