Getting Jiggy with Ms. Judy
Ms. Judy, as CVHS students know her, or Judy Reed Wells discovered Carnegie when it was located inside of an old elementary school building called, Carnegie Elementary.
It was while she was driving down the street when she noticed in the corner of her eye a couple of students playing soccer in the field. Curious, Wells went inside and asked if the school needed any substitute teachers as she was looking for something to do part-time in between her husband's carpet cleaning business.
This was 12 years ago. Now Wells has become one of the most beloved substitute teachers at Carnegie. However, students still know very little about Judy Well's life.
Born in Houston's 3rd Ward to devout Catholic parents from Louisiana, Wells was exposed to many cultures. Her mom and dad taught her a lot about family because they married when they were 15. She attended the Catholic School St. Peter's and St. Nicholas Catholic school and she also attended Stephen F. Austin, high school and Johnston Middle School.
Wells' ability to interact with the diverse campus at CVHS was developed early when she broke down barriers as a middle school student at the then Johnston Middle School, now called Meyerland M.S. Wells was among the first group of black students to be integrated into the then predominantly white school.
"I attended Johnston Middle School in 1976. So during the time that I attended Johnston Middle School, the group was the first group of black students who attended Johnston Middle School at that time. We were the first students, first black students who integrated that school, because of course, I don't know what it's like now, but of course, during that time, Johnston Middle School was predominantly white or Jewish. So, we had a great time. I didn't experience anything like racism or prejudice or anything like that. The students got along, we got along with the teachers, we didn't have any problems like people are having now as far as racism and things like that," Wells said.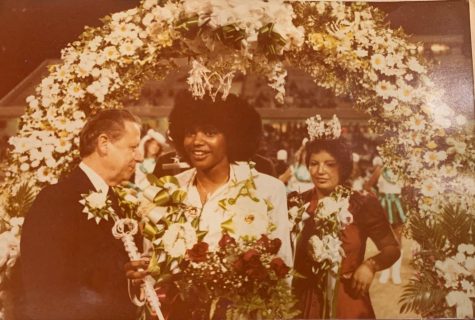 Being black in the predominantly Latino campus of Stephen F. Austin was seen as taboo, but Wells positive and friendly attitude made her homecoming queen in an environment where she was the minority.
"One of the experiences that was very unique for me is during the time that I was a student at Stephen F. Austin high school, I won homecoming queen, which was very interesting because Stephen F. Austin High School, then and now was predominantly Hispanic. So I was the first person to win. I was the first black person in 1980 to win homecoming queen at that school. As a matter of fact, this is 2020 and a black person has still never been homecoming queen at that school. So it is very significant," Wells said.
Wells didn't only break down racial barrier- but she broke down gender barriers, receiving a track scholarship to Prairie View A&M University, and thereafter, becoming a female bodybuilder.
"I ran track at Johnston, so I attended college at Prairie View A&M University, and I attended college on a track scholarship. During the time I was running track, I got hurt and I couldn't run anymore. So I decided that I wanted to continue to stay in shape. So I started a female bodybuilding team, which was rare at the time, people thought it was strange because women did not participate in bodybuilding. Today, it's a really big thing. But during that time I was the first female bodybuilder there," Wells said.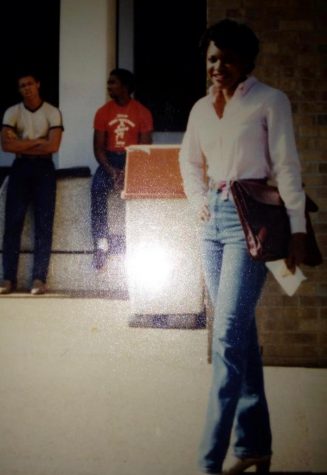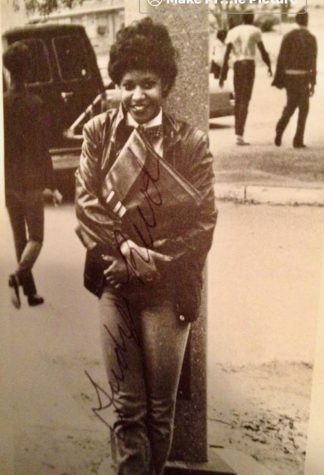 Today, she uses the marketing and management skills she gained in college to help run her husband's business.
"My family had a bar by the name of Reed's Lounge that my mom and dad ran for 40 years, and I was their business manager during that time. And presently, I'm the business manager for my husband's business [Wells and Son Floor Care, LLC], which is carpet cleaning, and floor care wells and son carpet cleaning. His business is very physical because he cleans carpets and floors and restaurants like Buffalo Wild Wings, Wendy's, and lots of bars in the Washington Avenue area," Wells said.
But it's clear that Wells' experiences breaking through as a minority in environments dominated by others, has helped her work with diverse people of all backgrounds.
"The experiences that I had growing up, he helped me now because, during the time I was growing up, I came in contact with people of all ages, backgrounds, nationalities, and that has helped me as far as having a successful business and as far as communicating with students everywhere. So that in itself is the most important thing and it's helped with my communication and business, work. Just having an eclectic set of experiences has helped with everything," Wells said.
When asked what Wells likes to do for fun, she replied, "I like working out. Again, I don't do it as often as I should but one of my favorite places to hang out is 24 Hour Fitness. I go there sometimes and I may not even really work out hard but I like to watch the people and check out
some of the exercises that they're doing because I used to be an athlete."
Music on her playlist?
"I was raised in a bar so I listened to all types of music. Yeah, I listened and to rap, R&B, and reggae. If I had to choose my favorite I would think that I would have to choose reggae. One of the people whose energy I love is Beyonce, I went to a concert that Beyonce gave in Houston and the name of the concert was the formation. And when I was sitting there, I was totally enthralled. She performed for three hours, totally energetic. I looked at my audience and her audience was from everywhere, all nationalities people from all over the world. Young old people were in their wheelchairs, it was just amazing. So, she's definitely my number one on my list," Wells said.
Ms. Judy to CVHS students, Wells is always in high demand as a substitute teacher here at CVHS. She is known and well-loved by students of all backgrounds.
"I can't think of anything that the teachers and students don't know about me these teachers know stuff about me that I didn't know by myself! I'm an open book, pretty much."
Leave a Comment