Carnegie Sprinting Into 2020 With a New Track Team
This year Carnegie will be introducing its first UIL track team, sponsored by biology teacher and cross country coach Jamie Ford, and coordinated by captains junior Viana Rodriguez, and sophomore Gabi Rodriguez. The school previously didn't offer track due to the lack of resources. 
"I talked with a coach where she actually coached at a place that didn't have a track either. So that really showed me that okay, it's possible. It's not great or ideal, but we can still do it," said Ford. 
This starting year is a sort of experimental year just to get a feel and prepare for future seasons, so not all events will be available.
"We're really going to limit it to the track events. So the running events the relays that mid-distance, long-distance, and then triple jump and long jump," said Ford. 
This year they are limiting to the 100m relay, 400m relay, 1600m relay, 100m dash, 400m dash, 800m run, 1600m run, 3200m run, triple jump, and long jump, then expand and then will add more events each year. 
So far the team has created a large interest between students with over 50 students coming to an interest meeting Jan 29 run by the captains.
"It came as a shock when we had our first track and field club meeting and we had so many students who were interested. I knew people talked about having a track team but I didn't realize how serious they were about committing to it," said Gabi Rodriguez.
The following day on Jan 30, the team had a parent and athlete meeting with mostly sophomores, but also juniors and freshmen, attending.
"I run track outside of school and used to run at my middle school, so I was happy to hear that Carnegie was getting a team," said sophomore Zander Alt.
In the meeting Ford mentioned plans for the upcoming season like practice, meets, and transportation. District meets will be in April, so there will be 2 practice meets before then. 
Feb 3 is the first official practice. Ongoing, practices will be held on Monday and Wednesday mornings, and Tuesday and Thursday evenings.
"Coach Ford is the main coach which means that she is going to be leading most of the training, but currently Viana and I are making a training plan for jumpers and that's going to consist of a lot of sprints, plyometrics l, drills/mini drills and other methods to improve form and get your jump as far as possible," said Gabi Rodriguez.
Most of the students interested in track have ran track before in the past, or have participated in cross country at Carnegie.
"I ran for track in middle school at T.H. Rogers, and was hoping to have track when I came to CVHS," said sophomore Andrea Erkal.
Because this is the first year Ford isn't expecting a lot from the team and wants to establish the program for the future.
"That's the only expectation just something fun and building this team together, So my goal is not to dominate district this year. It's basically just showing up and do our best" said Ford.
Leave a Comment
About the Contributor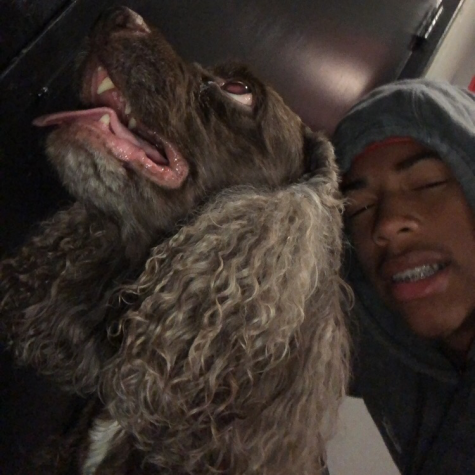 Donovan Snell, Staff Writer
I am a sophomore who loves to play basketball in and outside of school, I am left-handed, and have two dogs.