Students Demand Action deliver dozens of letters demanding safer schools to HISD
On January 14 around 4pm, Cesar Cortes passed away after being shot by a fellow student at Bellaire High school. After three HISD campus shootings , students stated they have had enough. The HISD community realized that school shootings aren't just a rare possibility but at our front door. On January 16, in honor of Cesar Cortes , Carnegie Vanguard's "Students Demand Action" club  hosted a letter writing session to bring justice to Cesar Cortes and many other students who have passed away in the HISD district. 53 students attended the letter-writing session. 
The shooting in Bellaire impacted many students. On the first day of class since Cortes was shot and killed on campus was emotional for many Bellaire High School students.
"You know, I'm still trying to process the thing," said student and JROTC cadet, Andrea Carpinteyro.
Students in the HISD district have  said they have had enough of being scared to go to school. Carnegie Vanguard's "Student Demand Action" has taken action to take one step further to prevent any incident from like the Bellaire shooting from happening again.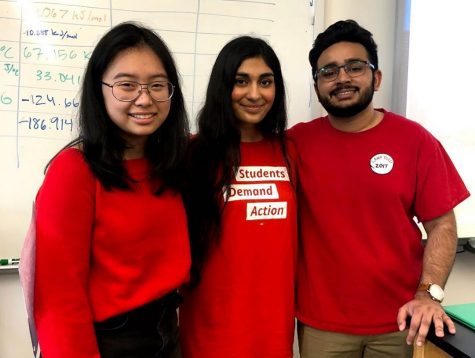 Students Demand Action was initiated by Sahara Oberoi.
"We as students have a responsibility, because it affects us, to help this gun reform problem because I, among others, are very passionate and concerned about this. The students at Carnegie wrote these letters to express themselves and how they feel to somebody of higher value. That person of higher value being, the HISD superintendent , Grenita Lathan. They also wrote these letters because Mr.Cortes' family reached out and said they preferred for the issue not to be politicized in any way , but for awareness to be spread," Oberoi said. 
Student letters appealed to the district's sense of responsibility as leaders, motivated them to action, and emphasized that students should not be afraid of coming to school because it should be a safe zone. The letters also called for more security measures, such as, installing school metal detectors in order to prevent an incident like this from ever happening again. Whether it's clear bags or mental health checks, all students agree there has to be a change. 
On Jan 17, Bellaire H.S. students held a rally at the central office of HISD demanded stronger safety measures and more transparency. A representative from Students Demand Action and president of the Mental Health Awareness Club Charlotte Hanfland attended to deliver the letters that members of Students Demand Action wrote.
As a result of student action, Superintendent Grenita Lathan and other district leaders met with a group of Bellaire High School and other students to candidly discuss their safety concerns and to create a committee that will discuss strengthening safety measures across HISD campuses.
Leave a Comment
About the Contributor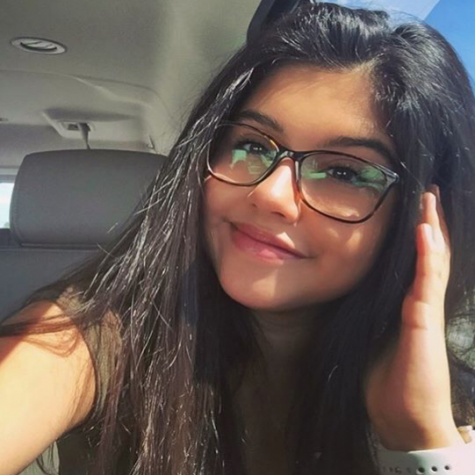 Sharon Vera, Staff Writer
I am a freshman that can play guitar and I learned to ride a motorcycle when I was little. I have a strong ethnic background.

Instagram: @sharon.i.vera