Boys soccer suffers a loss against Eastwood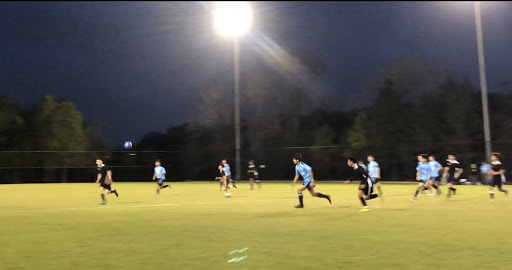 Eastwood 5- Carnegie 1 at Mason Park
On February 3, Carnegie's boys soccer team lost their second game to Eastwood Academy by four points.
Walking into Monday's game, the male Rhinos were fairly confident that they would win against Eastwood. If there was one team that they could win against- it was Eastwood.
The Carnegie Boys soccer team has not won a game this season, thus far, and had hoped to win this one so they could mojo back.
The team played a hard game but ended up losing their game against Eastwood Academy Boys team.
Even though Eastwood has lost one game this year, they still went in with confidence. The same can be said for the Rhinos, who believed that, since they won against Eastwood 5-0 last year, it was going to be an easy win again this year.
In the starting 15 minutes, Carnegie was off to a strong start, they had control of the ball and were mostly on Eastwood's side of the field.
This all changed as soon as Carnegie Coach Jose Ortega started subbing others in. He made many changes and left a weak midfield. This ended up affecting the whole team. Forwards who normally are in the front of a formation and are the ones who shoot and try to score and the defense are those who stay back by the goal and whenever the forwards from the other team the defense tries to push the ball back to the opposing side. Nico Pinto, who was the only midfielder that was on the field had to run up and down the field to make up the missing midfielders while waiting for help from either forwards of defense.
However, the lineup was only one small part of the problem. Eastwood noticed that the Carnegie boys team liked to play on the ground so they started playing overheads giving Carnegie trouble on the field.
For Eastwood's forward player Christopher Peña, one thing that allows them to play smoothly on the field is communication.
"Communication is very important. So that's probably one of the key things and just keeping focus during the game," Peña said.
Eastwood's communication skills were noticeable by the crowd. Their calls were able to be heard and they helped each other when someone had the ball and was going to be attacked by Carnegie.
With Carnegie, there wasn't as much communication and teamwork in comparison to Eastwood. The male rhinos would "ball hog" and push through alone without calling for assistance from other teammates.
According to some spectators, they believe that the things Carnegie could have fixed to win the game were related to communication and defense. These seemed to be the biggest issues for Carnegie's team.
By half time Carnegie was down 3-0. Two of the goals had been made within minutes of each other and seemed to be easy goals that were let in by the goalie. Carnegie was still fighting hard and pushing up the field but that wasn't the worst of it.
Tragedy struck the male rhinos five minutes before half time was called, Eastwood was pushing into Carnegie's goal. Left back defense Ethan Warren was trying to push the ball back onto their side of the field but he was knocked down by #6 from Eastwood, injuring his right hip and upper leg.
Warren's injury threw the team off. Warren was severely injured and had to be carried off the field. The defense ended up taking a big hit with Warren's absence, as the midfield was already struggling with Warren's presence.
After the accident, Carnegie started to slow down.
"As soon as we got it to midfield, we lost it. We should have pushed up like our team as we got demoralized after the first shot, but like we didn't need to. We were going good. We just needed to keep our formation," said midfielder Yusuf Ozgel.
After halftime Carnegie seemed to gather up and made a plan and went on the field with a glimpse of hope that they could score and they did.
Carnegie's goal was almost a miracle. It was a goal made in a perfect window, it was a quick goal that was made by Marlin Joel Tax, a junior. which were very different from the goals made by Eastwood which would either slip by the goalie with ease or was made as a had kick from above that was such a strong kick that it would blaze past the goalie.
For Eastwood player Aldo, their victory was due to all the hard work they put into their practices.
"All the work that they had done paid off, they felt proud of this win," Aldo said.
Not only that but they felt "like they had achieved a goal and all their hard work has benefits, that it is a moment where you feel superior over the other team," said Christopher.
While Carnegie was upset over their loss, Nico Pinto sees their loss as a motivation to work harder.
"We probably didn't have to let them run a goal every single goddamn play. We have to play harder. It's as simple as that. We played a bad game and we have to back it up next time," Pinto said.
Leave a Comment
About the Contributor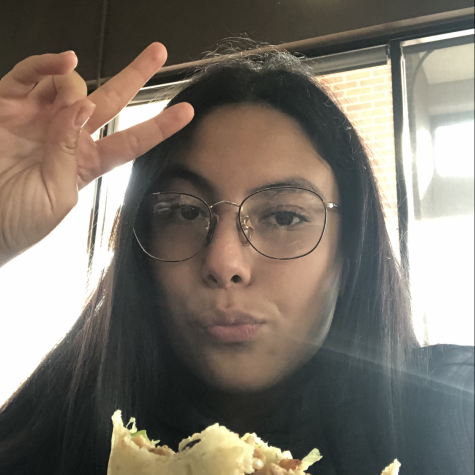 Maria Angelica Amaya, Staff Writer
I'm a sophomore who likes to play soccer and hang out with friends.