Love's in the Air- CVHS couples share their dating advice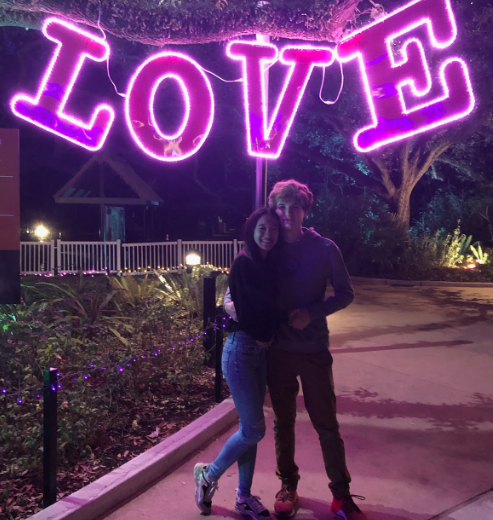 Walking down the halls on Valentine's Day, you can feel the love in the air. Couples holding hands, giving each other gifts, exchanging quick kisses, and in general being very lovey-dovey! The month of February is full of love and new relationships blooming, so Upstream News has gotten the latest scoop from the couples of CVHS, along with some dating advice!
William Larkin and Naomi Hauptman, a freshman couple of 4 months, and Maggie Tran and Dylan Green, a junior/senior couple of 14 months, were grateful to allow Upstream News to interview them and ask questions on their relationship and dating tips! Both couples attend CVHS and had met on the school campus.
Freshmen William Larkin and Naomi Hauptman met four months ago at their first Swimming Downstream meeting that was hosted for freshmen through a friend.
"In the first meeting, I was sitting right in front of her friend and she just asked 'Hey, do you have any friends' and I replied 'what defines a friend?' So the next day I was introduced to her [Hauptman] at lunch and things progressed from there," Larkin said.
Larkin and Hauptman discovered at the beginning of their friendship and dating experience that they had only one class together and had to find time to be together outside of class and school hours such as going to each other's house and spending a passing period together. Other couples, like Tran and Green, however, were more fortunate to have classes together for them to meet and soon realize their blossoming love.
"We met in Algebra 2 when she was a sophomore and I was a junior, honestly I thought she was annoying, but after sitting next to her and getting to know her we became friends, and I figured out that I liked her and she liked me," Green said.
Both couples meet on a regular basis through school, and outside of school both make sure to make an effort to go on dates, whether that be at their house or at a cafe they still make an effort and their parents are both supportive of their relationships.
"Our parents just don't want our relationship getting in the way of our grades. That's what they're mostly concerned about. Other than that they are fine with it," said Hauptman.
The other couple had also shared similar results with their parents being supportive as long as it doesn't affect grades. "He's met basically all of my family and they are all very supportive. My dad wasn't fully on board with it but after getting to know Dylan he started to warm up to him," said Tran.
The two couples have both shared a fair share of time together, even if they are 10 months apart they are both very much in love and their families are fully on board. But the real question that's been making everyone wonder is what are their dating advice?
"Don't expect it to be amazing already. You just met the person, you need to get to know them more before you actually commit. Make sure that you actually like this person a lot, you don't want to be stuck with someone you don't have true feelings for," Larkin said.
"Well, that and also that even if you don't have a lot of classes together it's important to try and meet outside of school, communicate and spend time with each other during passing period or lunch or something," Hauptman followed up with.
"I think a lot of couples our age always assume that one fight is the end of your relationship. Like we had one big fight and now we're over and now it's bad and we are never gonna get back together. If you really really like them or even if you love them, one fight really doesn't matter if you work it out," Tran said.
The senior and junior couple had also given advice along with advice on how to deal with long-distance relationships.
"As long as you can keep contacting each other by text or call all the time, it'll be easy. It might hurt to not be able to see your significant other in person, but it's all worth it for the few times you would see each other and get to spend time together," Green said.
Leave a Comment
About the Contributors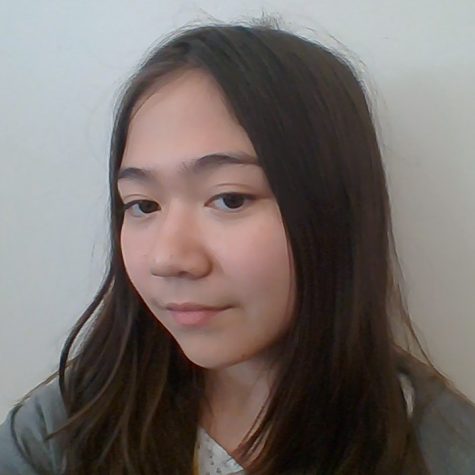 Ema Wilson, Staff Writer
I am a freshman who is interested in Marine Biology along with general Wildlife/nature. I do dance (outside of school) as well as play the cello (also...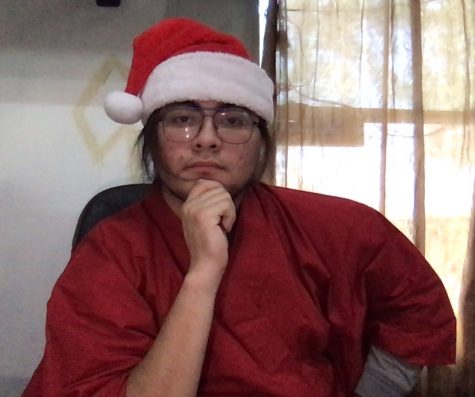 Alvaro Alvarez, Staff Writer
I am a Senior. Instagram Twitter: @2spuky4me

Loves cars

yeeyee