History Within History; Teachers and Students Provide Feedback to the AP World History Course
World History AP (WHAP) is a rigorous college-level course that sophomores endure to prove their knowledge of world history through analytical reading and writing. Yet, students question the effectiveness of WHAP due to the multiple hours they put into their WHAP studies per week.
Over an average school week, students often spend at around 2-8 hours on WHAP alone.
"I suppose that's depending on whether or not there's notes but I don't know, it probably averages to like an hour a day," said sophomore Kaan Yilmaz. 
"I spend two to four hours," said Shree Kamani, a sophomore at CVHS. 
 "8 hours a week," said Hannah Mansour, a sophomore at CVHS. 
According to AP Human Geography teacher, Colleen Schmidt, the majority of students who take AP courses will pass the class, but only a few will pass the AP exam.
"Statistically, for HISD, they've had an issue where 80 to 90% of the students who take AP courses will pass them [the course], but only 10% will pass the AP exam," said Schmidt.
The World History AP test is split up into two sections. Section 1 includes, 1A has 55 multiple choice questions while 1B has a Short Answer Question (SAQ)test. In section two, 2A has a Document Based Question (DBQ) and 2B has a Long Essay Question (LEQ). In section 1, the MCQ is worth 40% of the whole exam. The SAQ is worth 20% and has two short answer questions. 
In section 2, 2A ,the DBQ, consists of 7 documents that must be used to answer a prompt, it is 25% of the whole exam. The DBQ is a test where the student is to make argument groups that answer the prompt given. They are to create sourcing statements  2B is the LEQ, which is another essay question and is 15% of the entire exam. This test is another version of the DBQ, but has no documents.
WHAP's content covers global history from 1450 CE to present. Then once the new WHAP course, WHAP: Modern, began in the 2019-2020 school year, it shaved off thousands of years of history and the course started from 1200 C.E instead. Amrita Dhall, who attends a CypressISD high school as junior, explained that she felt the cut down was more harmful than helpful. Since she had been through the full course  she went into detail on how "You have to know what happened before to know you can know what's happening know," said Dhall.
Students at CVHS think that the WHAP course isn't fast paced, but instead it is moderately paced, where students are able to catch up.
"As long as you keep up with your work, it seems okay. It's hard to learn everything the day before the test," said Yilmaz.
Even though the course has been shaved down, student's still feel the burden of the extensive timeline.
"College Board trimmed off the old stuff, but added some newer stuff. It's made me learn new things, because I was like, I don't know about those seven different Hindu and Buddhist kingdoms in Southeast Asia, I'm gonna need to go do my own homework. So it's nice to kind of have a shake up and realize what you, the teacher, don't know and that's good," said WHAP teacher Kristen Davis-Owen. 
So, while College Board took out certain time periods, it added newer concepts that coincides with current events today.
College Board has a layout that teachers have to follow. As the course progresses throughout the year, teachers are expected to teach different writing skills to prepare them for assessments like the DBQ. 
"I try to focus on teaching the students reading and writing skills that then manifests itself in doing well on the AP, but doing well on the AP is not the end game. I want kids to feel prepared, but really what I want them to do is to leave World History to be stronger readers and writers," said WHAP teacher Jane Schulz.  
Schulz also mentioned that the layout of the course has allowed students to look at documents in a different perspective. 
"To a degree but I also think it has enabled us to look at using documents in a way that is more than just kind of reading or discussion. It is more analytical,like using them in a comparative fashion or using them to build on skills," said Schulz.
Although College Board has a set layout of the course, teachers want to expand on their students' creative process. They feel that the AP test limits the way that they can teach the course. 
"If I didn't have to give an AP or if you guys weren't taking an AP exam, I think what I would do is maybe reduce some of the focus on multiple choice and do more assessments based on writing and creative projects,"said Schulz.
Furthermore, teachers also think that the skills taught in the course are beneficial to everyday life.
"I think I'd still keep all of those DBQ skills because quite frankly, I'm not bs-ing people when I say that they're life skills, the ability to read information and figure out why people are telling it to you the way that they are is super important," said Davis-Owen.
Students and teachers alike conclude that the course will eventually help them understand things in the world.
"It can be hard to see the value in a history class, because you can't do much with it unless you teach history. I think knowing the history of the world makes it easier to understand what's happening around you in the modern world, and why certain things aren't the way they are, and what can be done to change them," said Yilmaz. 
Compared to other public schools, CVHS has a more rigorous AP course.  Other schools also have a wide range of skills set unlike CVHS. 
"I've taught AP and other public schools and I would say that our AP courses are much more rigorous than most comprehensive high schools. There are lots of reasons for that. I've taught in schools where AP was the thing that you did so that you could be in a class where everybody wanted to learn," said Davis-Owen. 
In other public HISD schools, teachers have to accommodate students who may be at a lower reading than the other students in the classroom. 
"There are different skill sets to work with. And likewise, when you work, I've worked at a school where the only option was AP, like here at Carnegie. But unlike Carnegie, you're all GT but you all have your strengths and weaknesses. Not everybody's GT in all areas, right? But at least almost everybody is reading above grade level, at grade level or above grade level," said Davis-Owen.
All in all, while students may complain about the difficulty of the WHAP course, some students and teachers still believe the knowledge obtained from the course, helps them to understand the world better. 
"Well, I mean, there's this cliche and kind of trite saying that you can't know where you're going, if you don't know where you came from," said Schulz.
View Comments (2)
About the Contributors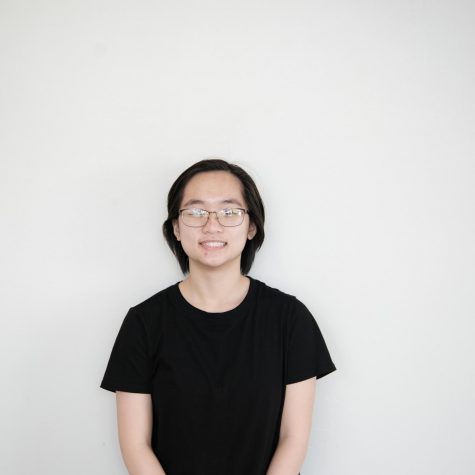 Vivian Huynh, Editor-in-Chief, News Editor
Hi! I'm a senior and like martial arts and drawing.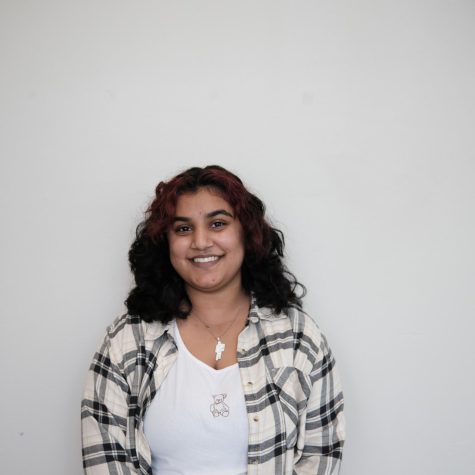 Esha Sharma, Staff Writer
I am a senior who enjoys traveling, writing and hanging out with friends.