Carnegie Girls Soccer Team take their First Win
On February 3, the female Rhinos were very nervous about their game with Eastwood. The Eastwood girls soccer team is reputable for being tough- yet so is Carnegie's.
This was the Carnegie Girls soccer team's first game of the season, so they hoped to start off with an amazing game and win.
The team played an intense game that Carnegie only ended up winning by one point against Eastwood Academy Girls team.
Eastwood has lost no games this year, they still went in flustered. The same can be said for the Rhinos, who thought that, since they are 3 district champions, it was going to be an easy win to kick off the season . They have quite a reputation to uphold which "Doesn't really pressure us since we have trained and made good teamwork effort enough for us to be as close as family" says Mia Gonzalez.
In the starting 20 minutes, Carnegie was off to a rough start, they had dominated the control of the ball and were mostly on Eastwood's side of the field.
This all changed as soon as Eastwood started fouling Carnegie. This ended up affecting the whole team. The team had to aggressively play all along the field to try to get through Eastwood which ended in Eastwood repeatedly fouling Carnegie. Lucky for our Rhinos this foul that gave them the free kick resulted in their only winning goal, but that's when Eastwood started signaling with each other a new play.
Eastwood's communication skills were noticeable by all. Yet their signals were interpreted by Carnegie's team who caught on, our Rhinos figured out who to pass to who and how to get through.
With Carnegie, there was a more noticeable communication and teamwork in comparison to Eastwood. Everyone in the bleachers said that it was noticeable that Carnegie had much more of a bond than Eastwood.
"We have a great team that we can all be dependent on one another" says Mia Gonzalez.
Their first game was one for the books , showing that Carnegie's Girl Soccer team deserves the reputation they have.
Leave a Comment
About the Contributor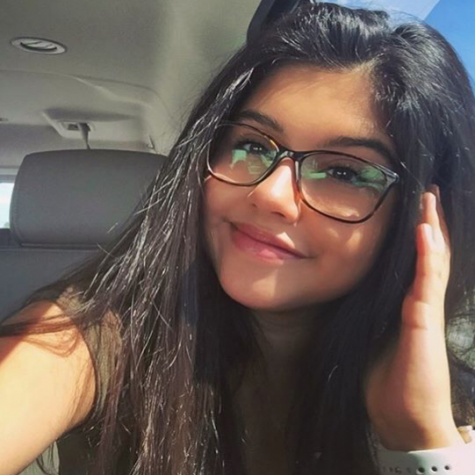 Sharon Vera, Staff Writer
I am a freshman that can play guitar and I learned to ride a motorcycle when I was little. I have a strong ethnic background.

Instagram: @sharon.i.vera