The Chinese Dragons- Chinese Club Roars Into Action
View this post on Instagram
The first Chinese Club that Carnegie Vanguard has to offer, The Chinese Dragons, has launched into action! After a long-awaited semester, the club has sprung to life with new leaders, an exciting new club name, and fun activities! 
The Chinese Dragons offer a broad array of activities, such as playing the popular games in China Exploring various aspects of the Chinese cuisine, planned by the sophomore leaders Tracy Huang and Selina Huang, who partnered up with the first year teacher, Miguel Inchaurregui  in Mr. Li's old room, to jump start the club!
"We created this club because we noticed that there's a lack of Chinese activities in this school because we don't have any Chinese classes or anything. And I personally took the AP Chinese and I really wanted to spread, like, my knowledge that I learned to other people who are interested in learning Chinese,"  said Tracy Huang
The two sophomores had been wanting to create a Chinese Club since the beginning of the year as they noticed that Carnegie didn't have any Chinese clubs or classes. They wanted to have a club where students could go to learn about Chinese culture. Throughout the year they will try to play new games with the members, teach Chinese culture, and try new food.
In their first meeting they addressed the entrance fee which allows the club to pay for games and food for the club members. It used to be a 5 dollar fee but recently was moved up to 8 dollars to be able to afford more. They also gave out the clubs social media and a sign up sheet so members can get notifications of when meetings are. During the first meeting Chinese food was given out to those who joined.
In their second meeting they played a game called (Ti Jianzi) a national sport that is practiced throughout china, where you kick a shuttlecock which is similar to a dart with weights at the tip. The point of the game is to kick it up as many times as possible and prevent it from touching the floor. Everyone was able to participate and even had a competition where the winner got candy, the junior Han won with an astonishing 11 hits. Near the end of the meeting everyone got together and took a group picture.
For anyone who would like join the Chinese Club, meetings are held in room 243 or Mr. Miguel Inchaurregui's room every Wednesday or every two weeks. Follow their Instagram at  @cvhs_chinese_dragons101 Gmail:[email protected]
Leave a Comment
About the Contributor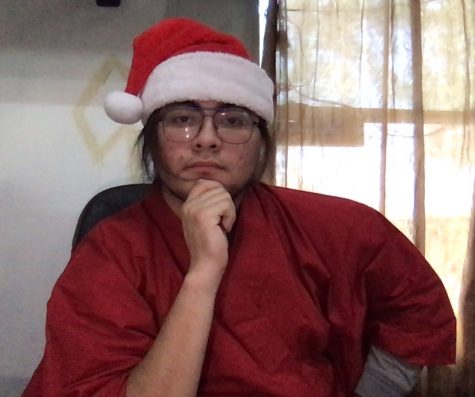 Alvaro Alvarez, Staff Writer
I am a Senior. Instagram Twitter: @2spuky4me

Loves cars

yeeyee