Senior Javier Rodriguez- Son of Immigrants- Is Awarded a Full Ride as a Questbridge Scholar
October 21st was a typical Wednesday for most students, but for senior Javier Rodriguez, it was the day that determined the path he would take towards college and beyond. Emails were sent out to Questbridge scholarship candidates which informed them if they were a finalist. Anxiety filled his room as he opened the email. This email would be a game changer for his future.
Questbridge is a scholarship program that awards a full ride to selected scholars. Awardees choose multiple colleges and then are matched to a particular college and given full financial support to attend. As a a son of immigrant parents who work as early as 3am in the morning and return home late in the night to support their family, this scholarship is paving the way for Rodriguez to pursue his goals beyond high school. Rodriguez is one student among several CVHS seniors who have been awarded the scholarship.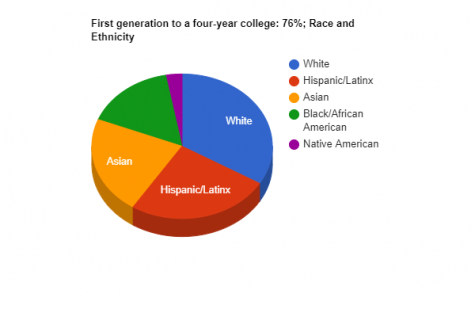 "My dad mows lawns, he paints houses, he does garden work and landscaping. He's always out in the sun, and he's always tired. And then my mom has to wake up at 3am every morning, because she's a Walmart sales associate and she stacks inventory on Walmart shelves. So since they're immigrants from Mexico, they don't have the knowledge of how the American education system works," said Rodriguez.
During his sophomore year of high school, when his family experienced financial cuts, he had to take the bus to school everyday, waking up at 5am, being at school for 8 hours, and arriving home at 6pm, which totaled about almost 12 hours of his day. 
Sophomore year was like a punch to the gut for Rodriguez. Everything seemed to be going wrong, because not only did he have to attend a demanding high school, but he also had to help his parents with translation, work, and bus transportation to and from school.
"My parents have limited English. So I'd also have to be their translator for documentation and everything. Balancing the time, transportation to Carnegie, homework, and studying for exams was hard because Carnegie is already a very rigorous school," said Rodriguez.
Rodriguez described how pressures to measure up to others at CVHS almost made him want to given up, not only during his high school career, but during the Questbridge application process. He explained that becoming a Questbridge finalist candidate was not an easy task. The application process was filled with multiple essays that needed to be completed within a time period.
"The week before I was writing my Questbridge essays, I called my friends and I told them, 'Why am I doing this? There's no point that I should be applying to these things. There's no point of me applying to Questbridge. There's no point, like I'm not going to be a finalist.' Having imposter syndromes is definitely a big enemy. The biggest reinforcer for imposter syndrome is to compare yourself to your peers. Carnegie is full of incredibly amazing outstanding students, that's what makes Carnegie such an amazing experience. I feel that, if students compared themselves to [other] Carnegie students, and whenever I'd also see other people posting on social media, like 'Oh my goodness I'm applying to Questbridge' or 'Oh my goodness, my test score, or essays'. Constantly comparing myself will really bring me down, I was almost on the brink of not even submitting my Questbridge application. I'd say, watch out for imposter syndrome. Don't compare yourself," said Rodriguez
Rodriguez also had to make lots of sacrifices socially because of the workload given to him, since he qualified to be a finalist.
"It was my sister's birthday. That was actually the day I found out I was a Questbridge finalist. We were going to go visit her on Sunday, but because of the really small window from Wednesday to November 1st, I'd had to bring all of my supplemental essays. My parents went to go visit my sister in Huntsville, and I sat at home, writing my supplemental essays," said Rodriguez.
Rodriguez was fortunate to have friends and family supporting him. They were always motivating him to move forward and not give up even if it seemed that he wouldn't get to the end. 
"I didn't think it'll be worth it, so at the end of the day, that was the mentality where I  told myself, you know what, I'm not even going to apply to college. So it was good having the support of my friends and to have them encourage me like 'you definitely got this, we firmly believe in you," said Rodriguez.
Rodriguez will find out December 1 if he will be matched to either Yale University, University of Chicago. Princeton University, Columbia University or Swarthmore College. He plans to major in political science and minor in math.
"I normally tell myself, it's hard to ask for water when all you've known is a desert. Sometimes you don't have access to resources, because not only do you not have access to them, but you also don't know what those resources are. That's why it's good to be able to really learn from other students and adapt. I can tell myself  "How can I become stronger from there? How can you still be sure to be successful, and to obtain the maximum amount of opportunities possible? The main point is really learning from the other students, learning from the sacrifices, becoming stronger and essentially making my family proud and really achieving the American dream," Rodriguez stated.
"
It's hard to ask for water when all you've known is a desert
— Javier Rodriguez
View Comments (15)
About the Contributors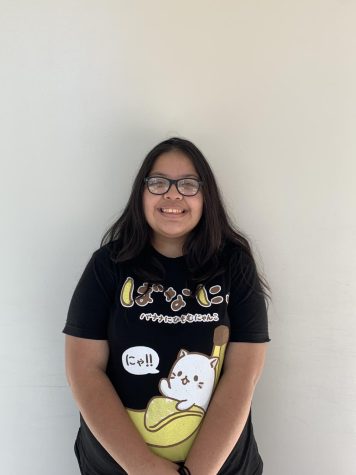 Judith Carrizales, News Editor
Judith Carrizales is a junior at CVHS. She participated as a member of the Film, Riot, and WISE clubs. Her favorite subjects are Journalism (of course!)...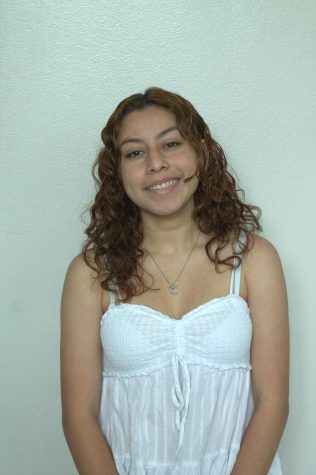 Roxell Bonilla, Sports Editor
Roxell is a junior at CVHS. She loves sports of all kinds, especially soccer and volleyball, and even runs some sports clubs here at Carnegie. She also...