How to College: First Gen's Intern – Shree Kamani
The situation was every man for himself. Hours of work put into building an academic stronghold could collapse at the expense of one failure. Performance status was public information. Scores on the board displayed alongside their rightful names like fast-food specials on a drive-thru menu. For some, this was a just excuse for academic incineration. For others, this was simply college in India.
This was the college experience for CVHS junior Shree Kamani's parents, but Kamani leads a new generation within her family. Her parents grew up and attended college in India, and immigrated to the United States in 2001, where she was born and raised in Houston, Texas. Now an intern at budding student-led organization How to College: First Gen, Kamani is the first in her family to receive an American education, and will be the first to attend college in the U.S.
"We've always been taught to do lots of hard work to get where we are, and things are not handed down very easily. I guess that goes on for a lot of immigrant children," said Kamani.
"
We've always been taught to do lots of hard work to get where we are, and things are not handed down very easily. I guess that goes on for a lot of immigrant children.
— Shree Kamani
Currently, Kamani is in the process of researching for scholarships and the financial aid process, and hopes to extend How to College's network with other first gen college organizations to fund and promote scholarship opportunities for fellow first generation students. She further seeks to channel the lessons she learned and the insight she gained over time into her work towards the podcast, the main project of How to College: First Gen. The podcast features highschoolers and college graduates who discuss their college application process, how to navigate college, and the financial aid process. While upcoming podcast episodes are officially recorded and edited, Kamani is driven to have her voice heard, and is eager to be featured in a future episode. 
"First-generation" can fall under various definitions, but students who classify under this term are typically caught in situations where they have less access to information regarding the workings of the higher education system. Added pressures to be the first in their family to attend school and disadvantages in family guidance through the academic, cultural, and financial barriers to college beset their education with added rigor. The National Center for Education Statistics reported in 2018 that graduation rates for first generation students are typically lower than peers whose parents attained 4-year college degrees.
"It's very scary, but it also brings a sense of accomplishment, because I'm the first one. My brother's not the first one. I'm the first one that has to go through the whole process. But it's also very scary, because then I have to navigate and I have to learn everything for the first time, and I'm just scared that I'm gonna make some wrong decisions or wrong choices, or have no idea what I'm doing," said Kamani.
Going on 3 months of experience, the time Kamani spends interning allows her to surround herself with people who share the same passion as her, and helps her reflect upon and epitomize the progress she makes as a first generation student.
"Now that I've found people that are working towards a process of expanding the knowledge for first gen students on college and such, and trying to make this podcast into a nonprofit organization-which we're almost there- working with other people has really made me feel as if I've come a long way," said Kamani.
Kamani is the project management assistant intern at How to College: First Generation.The nonprofit is producing a podcast featuring first generation high school, college, and graduate students while they navigate through the college process. She first learned about the organization and its internship opportunity through her school's Instagram handle, @carnegievanguard.Today, she spearheads organization work, sending reminders, typing up meeting notes, and keeping track of outreach with fellow first generation organizations.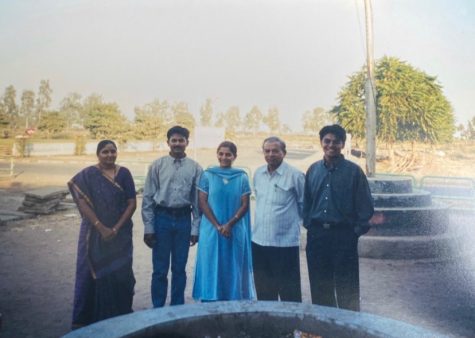 Kamani's father spent a portion of his life working on farms back in India. His manual labor experience reflected on the environment she was brought up in, where she was taught to maximize the effort she applies to the opportunities she's been given, and translates into her drive and work ethic as a student.
"A lot of times, I feel like when I'm not putting in my best effort, it must have been harder for my parents, and I'm in America. I have better opportunities for myself. I should be making the most of it," said Kamani.
In her own struggles, Kamani experienced racism in the classroom expressed from teachers towards her from an elementary school age. Yet, she looks back on these relationships as stepping stones that lead her to the global advocate she is today.
"Being able to tackle those racist comments, or that racism towards me, has really helped me grow as a first gen student…that has really shaped me into learning more about the culture here and learning how to treat everyone equally, and not based on race," said Kamani.
Caught between her Indian roots and her American lifestyle, Kamani faces an ongoing struggle with balancing her cultural identity. 
"I feel like that's going to be something that might be there like in the future as well. So I have to slowly start to overcome what I encounter, which I am, because I'm coming to terms with navigating my life as an immigrant child in the U.S," said Kamani.
Despite the endeavors Kamani has braved growing up in an environment with generational and cultural polarities, she feels that it impacted her in a positive light. Instilled with high motivational values and encouragement, she knows that she needs to fully take advantage of the lifetime opportunities she has access to as a student in America.
"Growing up with the new norms and new laws, rules, and identity crisis is always hard. I feel like it actually did impact me in a positive way, because now I'm well versed in my Indian culture, but as well as the American culture. So I think I got the best of both worlds," said Kamani.
View Comments (10)
About the Contributors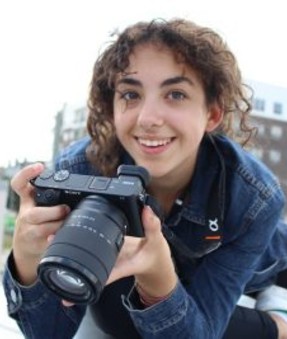 Gabi Rodriguez, Editor In-Chief
Hi! I'm a junior, and I'm really passionate about listening to people's stories.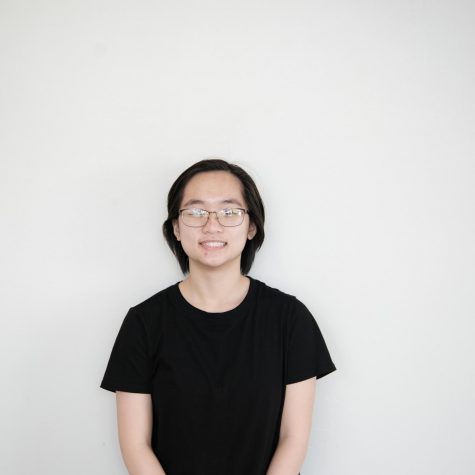 Vivian Huynh, Editor-in-Chief, News Editor
Hi! I'm a senior and like martial arts and drawing.