From the U.S. to Nigeria: Nigerian immigrant and mother of junior Chiemelie Chinweuba shares stories on the fight against police brutality among Nigerian youths
Precious Chinweuba, a college student at Prairie View A&M University, was sitting at her desk.  Exams were on the horizon and she was determined to pass. But then, she got a call.  She picked up the phone already knowing what she was going to hear, what she's been hearing from her sister. She sighed while thinking about the news of her home country. It had been nothing but bad news, news about the police brutality from the Special Anti Robbery Squad (SARS) had gotten worse.
SARS is the Nigerian police system that was formed in 1992 to deal with crimes related to theft, but since then, they have expanded their powers oftentimes targeting youth just for being out on the street. Compounded by the dissatisfaction over the Nigerian government's pandemic response, along with the escalating police brutality and unfair arrests targeted at young Nigerians, protests have rocked the country since the last month.
For Chinweuba' family, going out of the home means putting one's life in danger.
"She [Chinweuba' sister]  told me you know she don't even allow the children to go out because she doesn't want them to be killed. She told me that those people that are called SARS. They see somebody young looking, you are looking good whether you girl or boy, they just arrest you, even if didn't do anything. They will just arrest you, and God forbid that will be it," says Chinweuba.
Chinweuba and her children are the only ones in her family here in the U.S. She migrated here at the age of 30. Education, unlike in the U.S., is not compulsory or public in Nigeria.
"As a child, I have to walk so many miles before I reach my school, whether during the rainy days. Sometimes we didn't have shoes to go to school. My family was a little bit better off, but growing up for me, I couldn't even attend secondary school, I mean like middle school and high school, because my parents couldn't afford that. So, I just went to learn nursing. After which, I started working. Little by little, I started to pursue my own education, paying for my own on lesson fees, and all that. And after that working sometimes, you have food to eat, sometimes you don't have to decide, maybe decide, no breakfast, we eat lunch, so that you can be able to sustain yourself with what you have," Chinweuba  says.
Even for a young college-educated person in Nigeria, prospects are bleak.
"Some of them have finished college, which they have fought for, you know, being [paying] their own school fees and doing everything. And then some of them finish, they don't have job. They don't have money they don't have anything," explains Chinweuba.
While the pandemic has taken a toll on people globally, Chinweuba emphasizes that it is the corruption from the government that has exacerbated existing problems of joblessness, poverty, and hunger.
"You wouldn't believe how wicked these people are. People are dying out of hunger, and the food that international community sent or [food] from people that are philanthropic sent, they give them money just to help people, the authorities seized it, locked it up. In fact this evening I was listening to one preacher. That one was saying that they lock those things up so that during the election. They will bring it out as the sharing to people as if they are the one that that brought it," shares Chinweuba.
When asked to compare repercussions for protests against police brutality in America with repercussions in Nigeria, Chinweuba remarks that the repercussions are more severe and the risks higher where due process is never guaranteed.
"If somebody's arrested [in America], maybe you'd be put maybe in jail. Maybe one day and the next day. You'll be told to go to court; they'll give you a day to go to court. I know one of my cousin this happened to him he was arrested, then the next day he was released, and given a day to come to court. But over in Nigeria, arrested, that may be your end. Nobody may not even know where you are. You may be killed. And then the money they will be asking you to bring for your release will be beyond what can handle. In Nigeria, even just walking down the street can get you unfairly arrested, with a bail price anywhere from $500 to $1,000 dollars, when the citizens make barely two dollars a week," says Chinweuba.
Chinweuba and other Nigerians hope that the protests against police brutality will bring about international attention, and then with that, some change.
"There's some people that I know they are out there, protesting in their own way, like some church people protesting in the church, telling people not to burn things. They just want to do the peaceful protests. They want to continue up to 30 days, and with that then the international show up," Chinweuba says.
For now, all Chinweuba and her family can do is rely on their faith when the government has failed them.
"We're just believing God for them because it's hard. If they [the government] can keep to their promise, the governors the senators, not just think about themselves, save money for the great grandchildren that will come, provide jobs, give it to the qualified people, put for the schools, provide for the poor masses, there's money there."
Leave a Comment
About the Contributors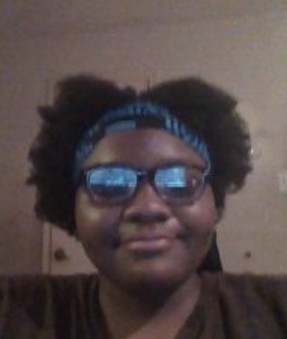 Chiemelie Chinweuba, Staff Writer
Hi, I'm Chiemelie and I'm a junior.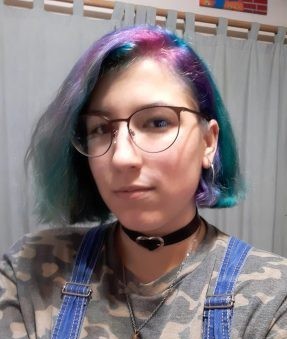 Kallisti Clemons, Staff Writer
Hello, my name is Kallisti Clemons and I am a senior who likes karate, playing guitar, and writing. I am passionate about social issues involving the LGBTQ+...