Senior Kailey Clifford- Spreading cultural diversity to Houston's Youth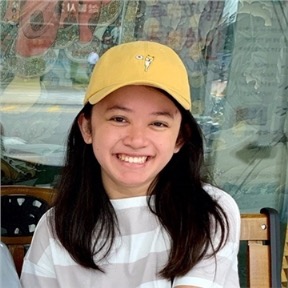 If you have visited Asia Society's Texas center especially during one of their events such as the Night Market you will know how culturally diverse it is, a CVHS student part of Asia Society's teen council works to spread their message to the rest of the Houston area. 
Since the age of nine, CVHS senior Kailey Clifford has been part of Asia Society, learning and expanding her knowledge of various Asian cultures throughout the world. 
 "Asia Society is a nonprofit organization that works to promote cultural exchanges between the Houston community, and Asia, promoting cultural awareness," Clifford says. Asia Society has 13 locations around the world and Houston's Texas center is currently in the process of recruiting new students to join Asia society.
 Kailey is working with other members of the teen council to create a new group called Leo NextGen, " a platform to reach out to the young adult community of Houston and work to create a sense of community, and openness to expose different types of cultural exchanges"
 Leo NextGen would allow for anyone to join who would like to learn about different backgrounds or who would like to open up their mindset. It is a way to allow the younger generations to learn and to become more diverse. 
Coming from parents who both had to flee their countries, her mother left Cambodia just as the bombs started dropping and her father escaped the Vietnam war via boat. Kailey has learned a lot from her parents' experience, on how fortunate she is to be here and on what it means to be Asian through both their experiences and Asia society.
"Both of my parents came to America with little to nothing and had to make their way here, carving a path for themselves, including earning a stable income for their families when they were young, getting an education and working themselves up to where they are today." Kailey not only understands how far her parents have come but she also knows how different her life would be if she had been born elsewhere. 
"Yes, they've taught me a lot about my culture, and my background and how I should come from a place of gratitude and know how lucky and fortunate I am to be here. Because when I visit the streets of Cambodia and see all the skinny poor children. My mom always reminds me of how that could have been me. And just to remind me of how lucky I am and where I come from."
Kailey tells us how to her being Asian means to come from a line of hardworking people, who come from a place with a huge variety of culture and diversity. She sees this every time she participates in Asia Society seeing people from all over the world come together and share their experiences. 
"I know. Being Asian means a lot of different things to individual people, but to me it means being able to diversify my way of thought by visiting relatives in Asia, it means having a big family that I can meet together with. It means partaking in Asian traditions that are always really fun. And ultimately, I don't think we should put labels on people as to what their race defines them as."
Asia Society has helped Kailey interact with people from all over the world and learn from them, and this is something she wishes to share with everyone else. She encourages everyone to attend the many festivals that Asia Society hosts every year where people from all over the world come and share their culture with everyone. I personally attended the Night market last year and loved seeing so many different cultures and traditions being displayed and appreciated. 
Having her mother, Bonna Kol, be president of Asia society and being in the teen council with her sister, Kailey wishes to continue working there and wants to spread Asia Society's message to the rest of her community.
View Comments (1)
About the Contributor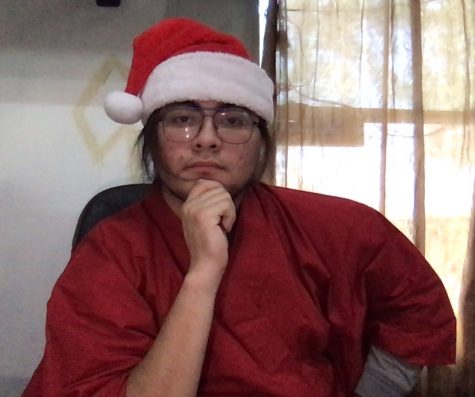 Alvaro Alvarez, Staff Writer
I am a Senior. Instagram Twitter: @2spuky4me

Loves cars

yeeyee