Julian and Carys' list of best holiday movies to cozy up to during your break
The holidays are around the corner and the best way to get into the Christmas spirit is to watch holiday movies with friends, family, or even by yourself. This time of year is when I personally get into my most comfortable pajamas, gather my favorite snacks, and watch movies all day with my family. Every year me and my family snuggle on our living room couch with some popcorn and cookies and pick a new Christmas movie to watch. I can remember the year we watched How the Grinch Stole Christmas. It was freezing outside so we gathered all the blankets in the house and wore the thickest socks we could find. Watching Christmas movies together just always puts everyone in a festive and cheerful mood. By the end of the night we are all so full of warm chocolate chip cookies that we waddle to our bed and fall asleep wrapped in layers of cozy blankets. Netflix has a wide variety of Christmas movies to pick from classic Christmas movies to new movies that came out this year. Here are our top 5 Christmas movies on Netflix ranging from children to adult movies. 
The Christmas Chronicles rated PG

Who knew that Santa could play the saxophone?! Well, in Christmas Chronicles, he can. (Source: Slash Films)
The Christmas Chronicles is a movie to watch with family and friends and is based around siblings who grow apart from each other after their father dies. Kate, the younger one of the siblings, catches her older brother, Teddy, stealing a car on camera and forces him to help her catch Santa on camera or she would tell their mom about the car stealing incident (this part of the movie reminds me of when my siblings and I used to try and stay up all night to see if Santa was real). The two siblings' plan to catch Santa gone wrong and they have to figure out a way to save Christmas before it's too late. The Christmas Chronicles is an amazing movie to watch with family and friends to show the tension that families can go through during holidays and realize what's most important to them. (Rate – 6/10) 
Jingle Jangle: A Christmas Journey rated PG

A star-studded cast including Keegan Michael-Key add some familiar laughs to this new twist on holiday movies. (Source: USA Today)
Jingle Jangle: A Christmas Journey, is about a magical toymaker named Jeronicus who made toys for his town that would come to life. However, when his trusted apprentice steals his most magical toy and betrays him, it's all up to his granddaughter to save the wonderful toy shop. The loving relationship between Journey and Jeronicus reminds me of a happy memory between me and my grandpa when I would open the antique and fascinating watch he gave me every year for Christmas. Journey is left with the gigantic task to help her grandfather revive the old Christmas magic. The movie revolves around a theme of family heritage, as it depicts many generations and the stories that never grow old. This is a perfect movie to watch that I would watch with all my family, including my grandparents because it just brings such joy and it brightens everyones moods. (Rate- 9/10)
This Christmas rated PG-13
This Christmas is about possible family drama that people go through even during what is supposed to be "the most wonderful time of the year". A mother tries to bring together her entire family for the holidays considering she hasn't  seen all of them in four years. However, each family member has their own situation going on causing it to affect the family gathering  and altering the Christmas the mother had in mind. This Christmas gives insight on how not all families are perfect and can have difficult situations in times that are meant to be happy. (Rate – 5/10)
A Bad Mom's Christmas rated R

Bad Mom's Christmas stars Kristen Bell, Mila Kunis, and Kathryn Hanh who play stressed out mothers who snap during the holiday break (Source: Vox).
A Bad Mom's Christmas is preferable for adults and teenagers and is an outrageous comedy starring three moms named Carla, Amy, and Kiki, who are all pushing through the struggles of Christmas together. All three of their own moms come into town for the holidays. Amy has a mom that is very uptight and pushes her family to have a "perfect" Christmas. Carla's mom came into town just to hang out and Kiki's mom was her shadow during the holiday. This movie is about Carla, Amy, and Kiki all surviving the holidays together with their mothers in town. This movie reminds me of every year when I and my mom are wandering aimlessly through the mall trying to find all the perfect gifts for every single family member without leaving anyone out. Watching this movie is the epitome of the struggle we all endure during the holidays to have the perfect Christmas. This is the best movie to watch with my mom because we couldn't stop laughing throughout the entire movie together and it left such a loving memory of us together. (Rate- 8/10)
How the Grinch Stole Christmas rated PG
The Grinch, a Christmas hating creature, tries to ruin Christmas for the entire Whoville community. He steals all the decorations, presents, Christmas trees, lights, etc. successfully. However, the Grinch runs into Cindy Lou Who, a child about eight years old, who the Grinch lies to about being Santa. In the morning, the Whoville community is heartbroken by the fact that "Santa" stole their gifts and decorations, but remember the true meaning of Christmas. Instead of sorrow cries, the Grinch hears the Whos sing a Christmas song making him realize that there is more to Christmas than tangible items. The Grinch then returns all the gifts and decorations and joins the Who's for a feast. How the Grinch stole Christmas is probably one of the most popular holiday movies to watch considering it has been played since before the time I was in Pre-K to now. The movie allows children to realize the true meaning of Christmas and is a perfect movie for anyone wanting to get into the Christmas spirit! (Rate – 10/10)
Honorable mention – A Cinderella Story: Christmas Wish rated PG
The classic Cinderella storyline with a holiday twist. Kat is setback in her journey to become a singer by her stepmother and sisters. She acquires a job to help her achieve her dream, but she starts to have feelings for her coworker.
(Source: Netflix)
View Comments (12)
About the Contributors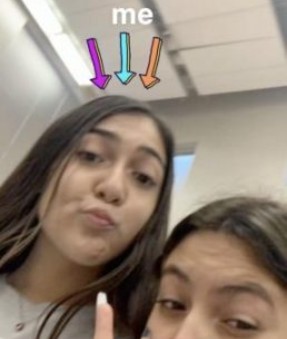 Carys Reyes, Staff Writer
I am a junior. My favorite sport is baseball and my favorite color is green.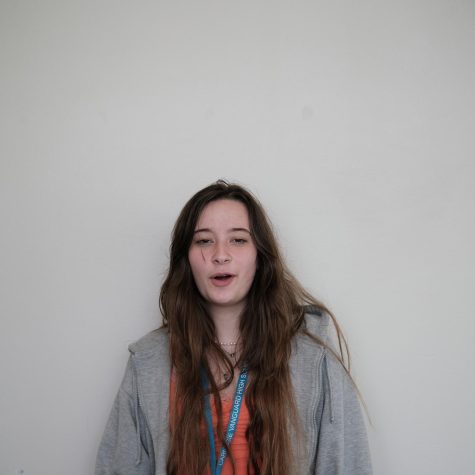 Julian Namerow, Features Editor
Hi, I'm a senior. I am a feature story editor and i have the best dog in the world.