A magical fairtytale land in the middle of Houston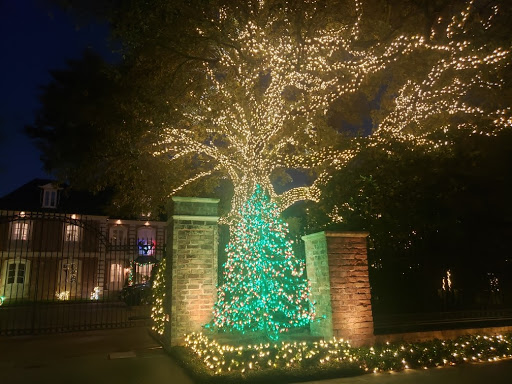 Video Created By: Texan House
For as long as I can remember I have been astonished by the River Oaks neighborhood. I remember passing by on my way to school, and falling in love with the meticulous pruned gardens and luxurious estates. Driving through Houston you cannot but be amazed by the million-dollar mansions, located within the 610 Loop in between Downtown and Uptown. Home to Houston's elite, the community's eye-catching architecture and design attracts everyone's attention.
During Christmas, the community comes together and decorates their residences with extravagant holiday lights and ornaments. As journalists, we decided to explore the area during the night only to be amazed by the dedication poured into these. We were immediately bewitched as we pulled up to River Oaks St; by the plentiful Christmas light that adorned the River Oaks Country Club. We proceeded to explore the surrounding neighborhood streets.
Each house was beautiful, from trees with more Christmas lights you can imagine to beautiful classic gates with massive ornaments and twenty feet fall Christmas trees. We were in a fairytale land. We were surprised not to be the only ones exploring, and saw about fifteen other families roaming through the streets enjoying the view. The different size houses all feature elegant red Christmas bows, beautiful multicolor lights adorning the gardens. 
However, what made us feel welcomed were residents from the area opening the gates to their mansions during the night for people to walk around the front area of their residences and admire the decorations. As we were leaving, more and more people kept parking their cars on River Oaks St. and exploring the homes with their families, taking pictures, and being greeted by the homeowners.
When asked about their incentive to come and visit the neighborhood, Head of Household Maria Garcia described that 'the experience allows us to spend time as a family during these troubling times "Every Christmas, driving through River Oaks Street and seeing all of the dazzling lights and joyful decorations will get even the grouchiest person in the mood for Christmas," said Garcia. 
During the coronavirus pandemic some people are not able to travel or be transported to magical Christmas towns. It would be a great idea to take your family on an evening stroll with a mug of hot chocolate to witness the spectacle, even for a moment to forget these the world around us. 
View Comments (11)
About the Contributors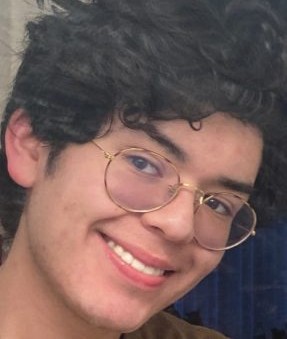 Marcos Delgadillo, Staff Writer
Hello, my name is Marcos Delgadillo I am passionate about reporting and writing about problems and events in the Houston Area! I was born and raised in...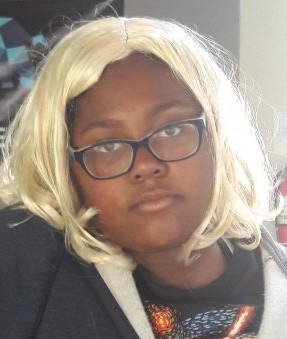 Maya Collins, Staff Writer
Hello, my name is Maya Collins and I am a senior who enjoys playing video games and reading books. I am interested to see how my last year in high school...