Gentrification Strikes Yet Again!
This time- it came after our beloved Montrose Half-Price Books
Gentrification seems to be waging a losing fight for the local and small business all throughout Houston. It removes affordable housing options, it damages a neighborhood's cultural traditions and destroys deep-rooted social networks and longstanding communities. Houston's median income right outside of downtown has raised 67%, creating a ripple effect of gentrification in surrounding neighborhoods, including around CVHS in Houston.
The extremely popular Montrose shopping center is being demolished to make way for yet another new complex of luxury apartment buildings. With the loss of this shopping center, we will be losing the last standing Half Price Books store in Houston, leaving us with an irreplaceable vacancy. With its close proximity to our school, an array of selections, and the low, low prices, it will be sorely missed by Carnegie students who have always depended on this treasure trove of books.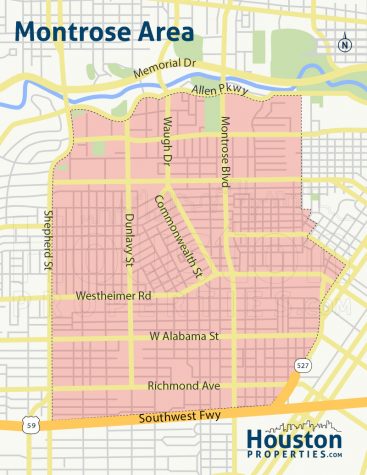 Not only is Half Price Books affordable, the store reuses and repurposes thousands of books. Places such as Half Price Books and local thrift stores are companies that sell second hand products to reduce the amount of waste that gets thrown away everyday.
It's been a difficult uphill battle for small business trying to stay afloat among this giant wave of gentrification. Montrose is one of the major culturally diverse areas in Houston filled with hipster experiences. But recently, four story townhomes popping up on every corner, are infringing on any empty (or occupied) spaces between the beautiful craftsman bungalows and Victorian homes.
On August 5th of last year Skanska USA Commercial Development, the fifth largest development company in the world, announced that they had bought the shopping center where Half Priced Books sits. This company is known all throughout Houston for buying property, inflating prices in the area, pushing everyone else out, and building enormous lavish buildings, that very few can afford to live in.
Last year, the company paid $55 million for four parking lots near Discovery Green to build a luxury office tower. Skanska is also the developer behind the 35-story Bank of America Tower in downtown Houston. In Brooklyn, NY, Skanska USA was one of the developers of the Barclay Center, which contributed to the displacement of a long-standing low-income black and Carribbean community.
The company paid $27 million for the Montrose shopping center at the south west corner of Westheimer road and Montrose Boulevard. They have announced plans for massive towers that consist of retail shops on the first few floors and luxury living quarters in the rest of the tower.
"
We've been looking for another location in the neighborhood, but were unable to find one before our lease ends. We still hope to find one in the area at some point. All employes have been encouraged to apply at out other stores. The Montrose HPB moved to this location in 2002, so we've been in this community for quite some time. Montrose has a unique heart and culture and we've always felt at home. We've been lucky to be a part of it and we hope to be back
Meanwhile, our beloved Half Price Books closed its doors for the last time on January 17th, after almost 20 years of business.
Even though we can't save the last Half Price Books we can still help preserve and support the rest of Houston's local business. One way is to research small shops around your neighborhood and support them. This can be done through buying their products or you can even support them for free.
By using your social media platform and posting about a local store that you love, is the easiest way to promote small and local shops. Another easy way to support small businesses and help our world is to donate clothes or other items to stores that sell second hand products, such as thrift stores.

Today Houston is the largest city in the country with no regulations or zoning laws, voters have elected to reject passing zoning laws three different times in the past century. Letting major companies such as Skanska can get away with speculative development in our neighborhood forces how our land is developed.
One immediate way to keep these small businesses in our city is to specifically find local shops around your area and support their products. Below are some great local businesses to support before they become gentrifications' next victim.
Backstreet Café: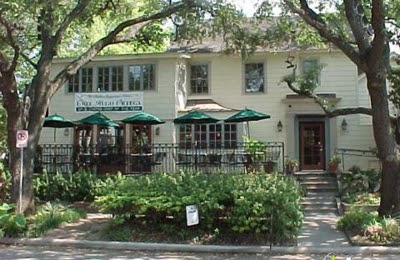 An original house from the 1930's that turned into a beautiful small restaurant that is decorated with flowers and fairy lights and a magnificent fountain in the outside courtyard.
Hours sometimes vary but usually open from 3:00pm to 9:00pm
Inversion Coffee and Art café: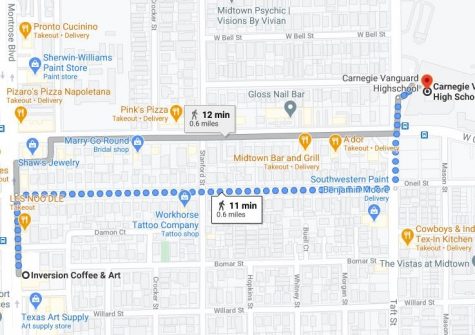 Near Carnegie is a unique café with colorful and artistic decorations and a strong coffee roast. They also sell pastries and teas through the whole day making it a perfect quiet place after school.
Open from 6:30am-6:30pm
Little Bitty Burger Barn

A rustic small restaurant that sells tasty gigantic burgers or 6 crispy chicken with a plate full of fresh fries on the side.
Open from 11:00am-8:000pm
Becca Cakes: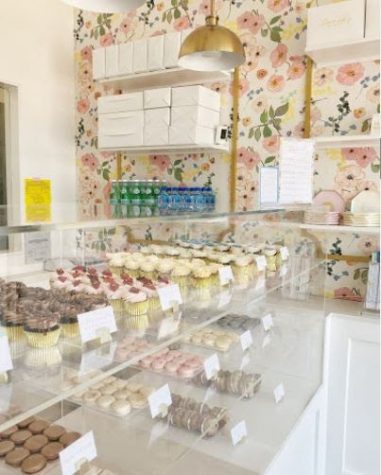 A cute small bakery with a wide variety of sweets and cakes that are described as "modern, whimsical and luxurious cakes"
Open from 10:30 am to 6pm (except on Sundays and Mondays).
CHRISTY'S DONUTS

Right next door to Carnegie is a perfect spot for a morning warm homemade tasting sweet donut with a savory kolache that you can pair with a steaming hot cup of coffee.
Open from 4:30am-3:00pm
View Comments (2)
About the Contributors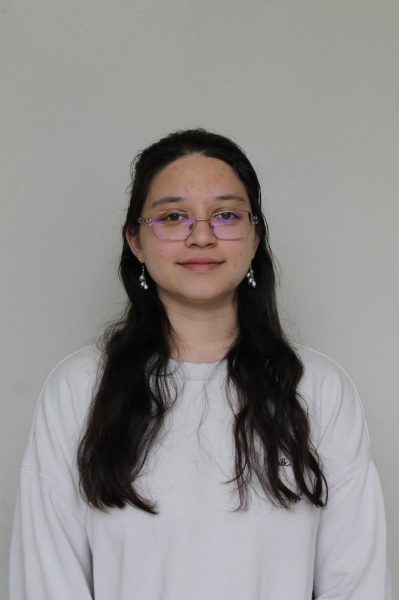 Nicole Rodil Suarez, Arts & Entertainment Editor
Nicole Rodil Suarez is a current Junior here at CVHS. Some tasks that she enjoys doing out of school are reading, specifically fiction, baking with her...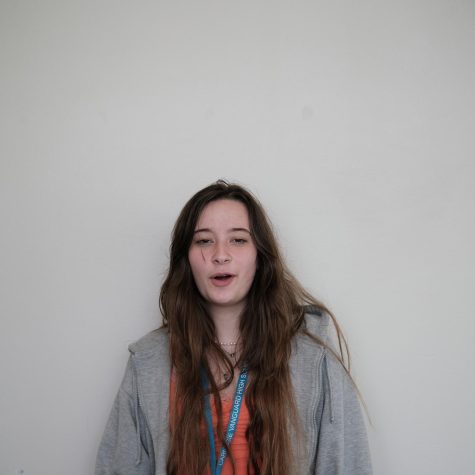 Julian Namerow, Features Editor
Hi, I'm a senior. I am a feature story editor and i have the best dog in the world.