Colleges should remove the SAT/ACT requirement for class of 2022
Imagine a typical Houston high school scenario in which educators and students enjoy daily educational enrichment, sports and club activities, and social stimulation throughout a rising-senior class of 250 students. You may envision science labs bubbling up with experimentation and practically feel the vibration of excitement in hallways abuzz with soon-to-be senior spirit. This college-bound vibrancy of, "Let's go, Class of 2022!" filled our schools, less than one year ago.
Now, consider our current, isolated reality: as the highly contagious COVID-19 spread across the globe and impacted our nation, city, and local communities, each member of the Class of 2022 student body has been compelled to disperse and experience remote- learning. Now, compelled to quarantine and practice remote learning for nearly one year, it feels like each student is a virtual "class of one."                           
Educators, too, have encountered and endured and been impacted by a year of unheard of isolation challenges. Teachers, counselors, coaches, and administrative staff, have rallied to implement impressive best-practices and student-focused solutions; however, lack of classroom and campus presence has uniquely affected each student's ability to learn, collaborate, synthesize, and apply the kind of knowledge cultivated by team learning and student-teacher classroom interaction.
Unprecedented challenges call for innovative solutions. This is why it is imperative that a policy be immediately implemented to remove mandatory college entrance exam and test score submission requirements from the application and acceptance process—temporarily—until students and teachers return to fully functioning classrooms.
To some degree, the test score waiver has caught on in certain regions in 2020, as college applications protocols underwent notable changes once COVID effectively closed campuses throughout the past year. In an effort to streamline and remedy the fragmented situation caused by school shutdowns, public and private colleges such as Rice University, University of Texas, Texas A&M University, and Southern Methodist University began to waive SAT/ACT test score requirements. Approximately 28% of colleges in the U.S. do not require the SAT/ACT test scores.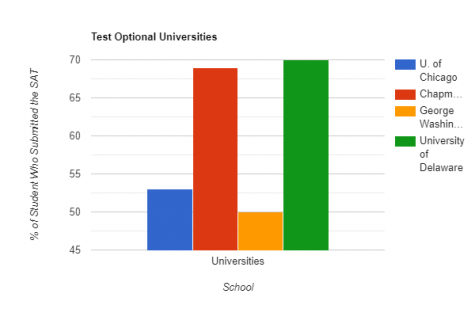 Colleges still have plenty of performance measures available, and steadily rely on an applicant's grade point average, community service, demonstrated experience, and extracurricular activities as benchmarks for admission and acceptance, in addition to the application itself. The question arising as the short window approaches for the rising seniors to submit college applications is whether the SAT/ACT should become optional, due to the massive effect of COVID on educational environments.
The solution to this problem? Remove the test score submission requirement from college applications for the Class of 2022. This policy will align with practices of schools that have successfully operated as "test-optional" for years, which means that students are not required to submit an SAT in order to apply for or be accepted by the college. This benefits both the school and the students as test-optional schools have a higher application rate than that of schools that require the SAT, to the tune of a 29% increase for private schools and 11% for public schools.
Some argue that to pause the SAT requirement for college applications would remove a simple and relatively inexpensive way for colleges to gauge a student's aptitude, but Forbes says otherwise. Per Forbes, a student with a high SAT, but a mediocre GPA only has a 51% chance of graduating from a four-year college, while a student with a mediocre SAT, but a high GPA has a 62% chance of graduating. During a test score requirement hiatus, the College Board, the national organization that creates and administers the SAT, could analyze the effectiveness of scoring and develop a more effective tool to gauge a student's college Readiness.
As new data develops relevant to college preparedness and as we enter the next phase of conquering COVID, temporary removal of test score requirements from the college application process is a significant way to support students as they shift gears from high school to higher education.
The solution starts at the local level. Throughout this extraordinarily historic moment in our city and country, the entire community has stepped up, as educators, students, and parents have innovated to implement schooling solutions. During this pandemic, we need to remove the SAT requirement and during this time we all need to work together to improve upon the SAT in order to make it a more effective means of assessing college readiness.
This is a meaningful step during COVID-19 where students are already under additional stress. This is due to being in a different environment during the school year and being separated from their peers. 
Houston should lead by example and set the pace for the entire nation, by calling for a policy to allow students to navigate the college applications process without burdensome admissions testing requirements. This is a near-term solution that should remain in effect until high schools fully reopen and campus learning is reestablished. Let's continue to meet the moment together, and ensure that students may thrive as these future leaders forge onward to the next frontier. Students, educators, and the community deserve it, and together, we've earned it.
View Comments (8)
About the Contributor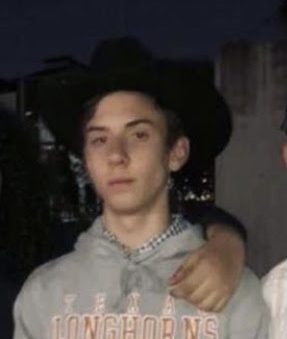 Thomas Dowe, Staff Writer


I'm a Junior at CVHS and enjoy playing lacrosse and hanging out with friends.