COVID should not have to stop the Senior Class of 2021 from celebrating graduation
Covid-19 has taken a toll on America, especially graduating seniors. Every highschooler goes through rigorous courses, sleepless nights, and much more for four consecutive years. This all pays off in senior year when seniors get to finally relax by going on school trips and participating in fun activities with friends to create some lasting memories. However, due to recent events, Covid-19 has shut down many schools and forced students to go virtual. It is because of this that the graduating class of 2020 never had an actual celebration. So how will we celebrate the senior class of 2021?
Covid-19 became highly prominent in the US in March 2020, and we are still dealing with it now. Because of Covid, the 2020-2021 school year has been done virtually, being safer for both the employees and the students. Since half of the class of 2021's school year has been virtual, with little to no improvement of Houston's status concerning Covid-19,it is to be expected that the remaining half will continue to be held virtually Unfortunately, this leaves yet another graduating class without a proper send-off.
After all the hard work the students have done for four years nonstop, it's always nice to have a celebration about your success at the end of the road. However, due to covid-19, the standard celebrations such as prom have been cancelled, but students still deserve an end of the year event. We propose a compromise between those who want a standard and those who believe it's not safe to be around others at this time.
Although Covid-19 is a major and current issue, the virus will not stop the class of 2021 from celebrating their successes; all done in the safest way possible,, of course.The senior committee have been brainstorming all year for a memorable, yet safe, ending to their senior year, and they have come to the conclusion that virtual events are the best option. 
Having virtual events, such as a virtual prom, would be the best and safest option for graduating seniors this year. Other schools around the United States such as Hunter College High or Westview Highschool spent their quarantine building an exact 1:1 replica of their school on the game, Minecraft, to have a virtual prom together. They also made it available to every other graduating student in the United states to enjoy the game together. Students have found ways to avoid being all slumped over the pandemic and to create their own fun. Many other schools around the U.S. have used the online platform ,Zoom, to connect with one another and hold events such as graduations or other celebrations.
Even for incoming freshmen, there were events for them too. At Carnegie Vanguard Highschool, volunteer seniors held a virtual fish camp for the incoming class of 2024 freshmen. They played games together such as online bingo and jeopardy while calling on Zoom. It ran smoothly and it can work for seniors as well. 
The best solution for the seniors now, would be to have virtual events celebrating their hard work to ensure that both students and teachers are safe.
Having a face to face prom is more traditional and many people seem to look forward to it every year so they feel it shouldn't change now. However it would be extremely dangerous to have an in-person prom since it is already hard enough to have school on its own.
We should have virtual events to celebrate the class of 2021. COVID will not stop the spirits of the students graduating.
Leave a Comment
About the Contributors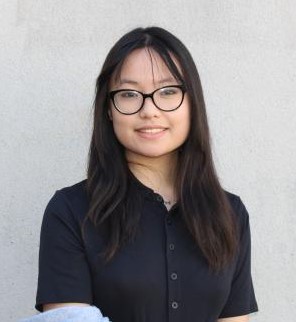 My-Tran Vo, Staff Writer
When My-Tran Vo isn't testing out a new knife by cutting a salami stick for a midday snack, she's out taking care of the stray cats she feeds. She...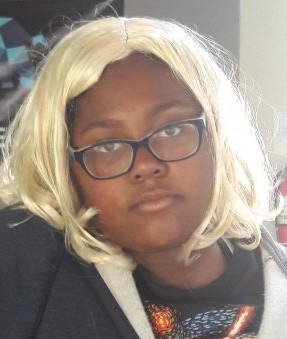 Maya Collins, Staff Writer
Hello, my name is Maya Collins and I am a senior who enjoys playing video games and reading books. I am interested to see how my last year in high school...