CVHS Students Sweep the Scholastic Arts & Writing Awards, Winning 104 Awards
The Scholastic Art & Writing is a nationally recognized contest. Students from all over the United States compete and receive awards for their work. This program gives recognition to young aspiring artists and writers and provides students with scholarship opportunities. This year, 24 Carnegie students won a total of 104 awards in the Art and Writing category. Making Carnegie one of the most awarded high schools in the country. Get to know these amazing awardees and explore their works.
"A few of my submissions featured photography, an art that I've always admired. The ability to capture reality and meaningful moments within a creative photograph that can convey a powerful message fascinates me. To explore the art more deeply, I took Pre-AP Photography my sophomore year, and most of my photography submissions were inspired by techniques learned in that class. Most of those submissions incorporated messages of peace, imagination, and mindfulness.
Most of my submissions were pieces of writing ranging from poetry to critical essays and personal essays. Poetry has always seemed like an interesting form of writing to express emotions through. It wasn't until I took Creative Writing Honors during my sophomore year that I realized the diverse forms and creative paths that poetry has to offer. My inspiration for my poetry submissions were based on experiences that I've had and emotions that allowed me to ponder deeply about how we interact with one another. Mental health and well-being is something I value, and it is important for us to communicate positive thoughts to not only others but also ourselves. A few poems covered the feelings of isolation, failure, and recovering from past hurtful words or people. In today's world, many people feel like they are alone in their struggles because others always seem to be on the bright side of life, but one of my poems addressed how in most cases, we can't see the full picture of what others are going through. Other poems explored the joy of spirituality, courage, and acceptance into a community of genuine people. All the poems uncovered the difficult yet promising path that one must walk on in order to discover who they truly are. My other entries, personal essays and critical essays, were about topics that I feel passionately about, ranging from animal rights to the secrets behind discovering ourselves and maintaining hard work in order to achieve success.
I was very nervous but also excited to open up my account on the day that the awards were released. I was beyond shocked to learn that all the writing pieces I submitted had received an award, including some of my photographs. I am very humbled and grateful to have my work recognized by Scholastics Art & Writing Awards and featured in Carnegie's newspaper. It feels amazing to know that someone reading my submissions was able to gain the same depth of emotion that I had while creating them. I'm excited for all that future writing endeavors have to offer!"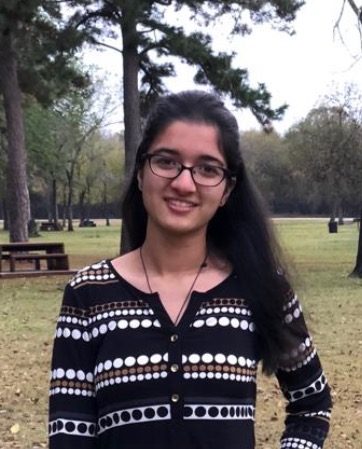 Asmita is currently a junior at Carnegie Vanguard High School. Her family comes from India, and she lives in Houston with her parents and younger brother. From a young age, Asmita has enjoyed writing as a hobby, which has grown to become a talent that allows her to express herself creatively. In order to hone her writing skills, she is involved with expressing her works through Scholastics, co-leading Carnegie's Creative Writing club, and co-founding Carnegie's literary magazine. Her other hobbies include baking, photography, reading, playing the violin, practicing meditation, playing tennis, exploring science, and spending time with friends & family.
Asmita recevied 15 awards, and 4 gold keys in photography, poetry, personal essay, and critical essay.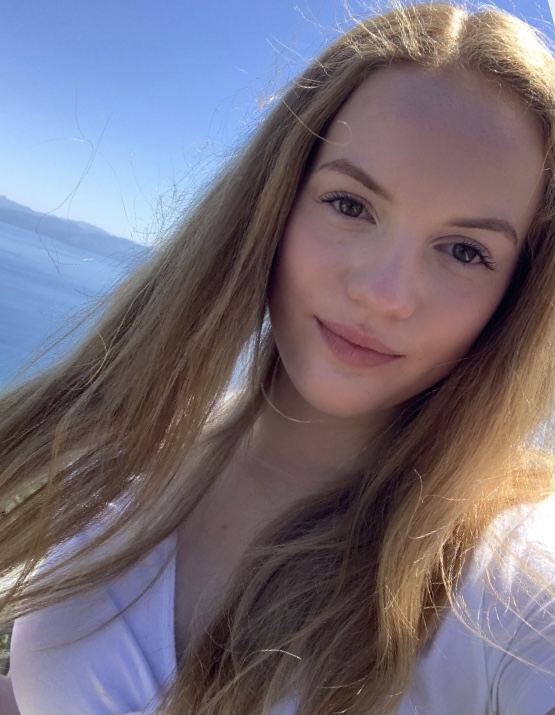 Chloe is a junior at Carnegie Vanguard High School. This was her fifth year submitting to Scholastics. Over the years she has submitted in fashion, mixed media, writing, but recently she fell in love with photography.
Chloe received 15 awards, 3 of those were gold keys in the categories of photography and digital art.
"What inspired me to submit was my history of submitting to Scholastics. Each year I've submitted several photographs, and it's always exciting to see what the judges like. Also, during the Fall I was so bored being at home that it inspired me to start taking more photos, simple photos I could capture around the house.
After receiving the awards, I felt surprised. I submitted 16 photos and received a mix of honorable mentions, silver keys, and gold keys. While I was happy to receive three gold keys, I was surprised by what the judges liked. Overall, I was relieved to receive any awards at all. I submitted at 11:59 the night it was due and I thought most of my photos didn't go through."
"My inspiration for submitting the gold-key awarded "Separate But One" was to represent how close I am with my family, and even with our differences, we are still very similar. This was represented in the photo because different parts of our faces were edited together to create a face that looks like a little bit of each of us. The inspiration behind silver-key awarded "Horizontal Shock" and honorable mention "Vertigo" was playing with different lighting to achieve an eccentric photo. The inspiration for "Vertigo" also showcases cultural jewelry and clothing. Finally, for my gold-awarded poem "Life of A…", I wanted to talk about many different occupations but take on a twist in the writing.
After finding out that I had been recognized by receiving my two gold keys, a silver key, and honorable mention, I was overwhelmed with excitement because I had submitted pieces for Scholastic Art and Writing last year, but had not received any gold-keys then. The more work I have put into my pieces this year paid off and I am really happy about it!"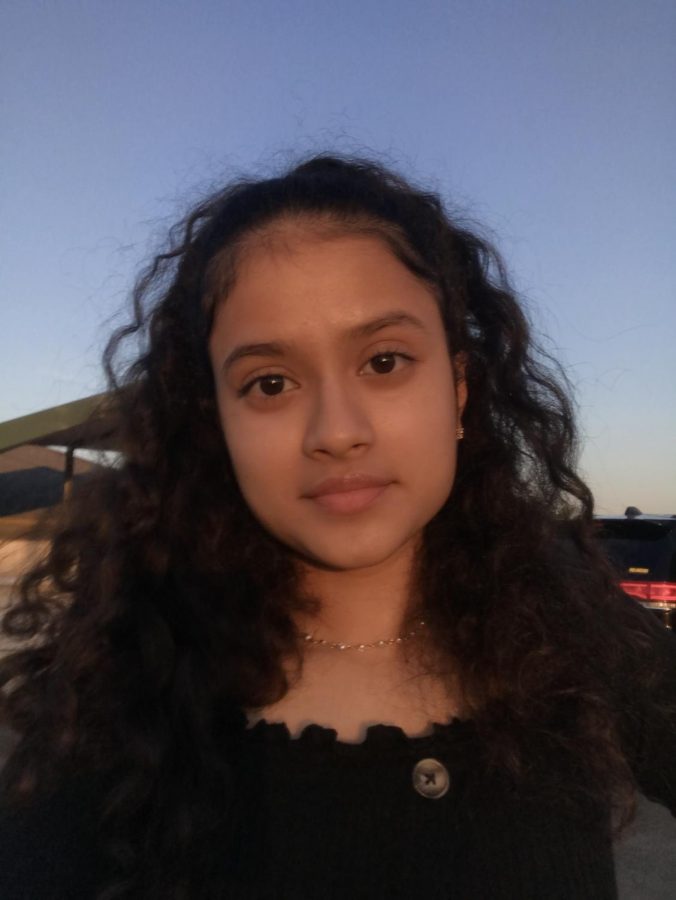 Shriya is a junior at Carnegie Vanguard Highschool. In her free time, she loves to draw with many mediums (such as Prisma colors, acrylic paint, and graphite) and do photoshoots that showcase her culture and artistic creativity. She is from India and is really passionate about her culture, so she loves adding cultural touches to her photoshoots. Along with this, she enjoys playing with different lighting in her photos. Other hobbies that she enjoys are both Hindustani and American singing, playing the piano, doing gymnastics, and spending time with family and friends!
Shriya received 4 awards, 2 of those in photography and poetry.
gymnast: doing the impossible with a contoured body, feeling pain only when descending stairs
swimmer: water is their life, yet they cannot fully reside in it
artist: inspiration blooms looking at a filled canvas, but a blank mind holding a empty canvas
doctor: working to save lives, but putting their life at risk while doing so
teacher: childhood spent learning to live, adulthood living to teach others
computer engineer: sitting at a 9-5 desk job, but creating life within a computer
firefighter: walking into fire to save people, while surrounded by the same fire themselves
ballerina: graceful and dainty on the outside, but strong to the core on the inside
singer: easily perfecting all the notes, but years of practicing to do so
actor: shape-shifting into any character given, but concealing who they are within
stay-at-home mom: people think she has an easy life, but she's the hardest working of them all
fashion designer: their ideas are works in progress, ever changing as trends come and go
photographer: eyes in the viewfinder to capture moments, but never free to be in the moment
scientist: constantly finding solutions to problems that have countless complications
influencer: authenticity is what they strive for, but the public twists their words anyway
nurse: associated as the doctor's shadow, but are healers compared to their associate scientists
mailman: constantly working to deliver messages, from the busiest cities to the remotest towns
architect: their imagination has no limits, which means their projects are never complete
pilot: taking people across to world to loved ones, while rarely seeing their own family
farmer: put in a great deal of work, but in the end it's the hope that their crops don't go bad
author: putting in months worth of writing, but criticism could end their dreams within seconds
illustrator: doodles beyond the limits of the mind, but never enough paper to put them on
musician: one in many songs become hits, some go down in history, while others get lost
chef: careful precision with each serving, it's either admired or down in one swallow
model: charismatic down the walkway, pushing away the self consciousness
movie director: millions of dollars go into their works, but some still turn out flops
youtuber: the world is your stage, but its comes with haters and harsh critiques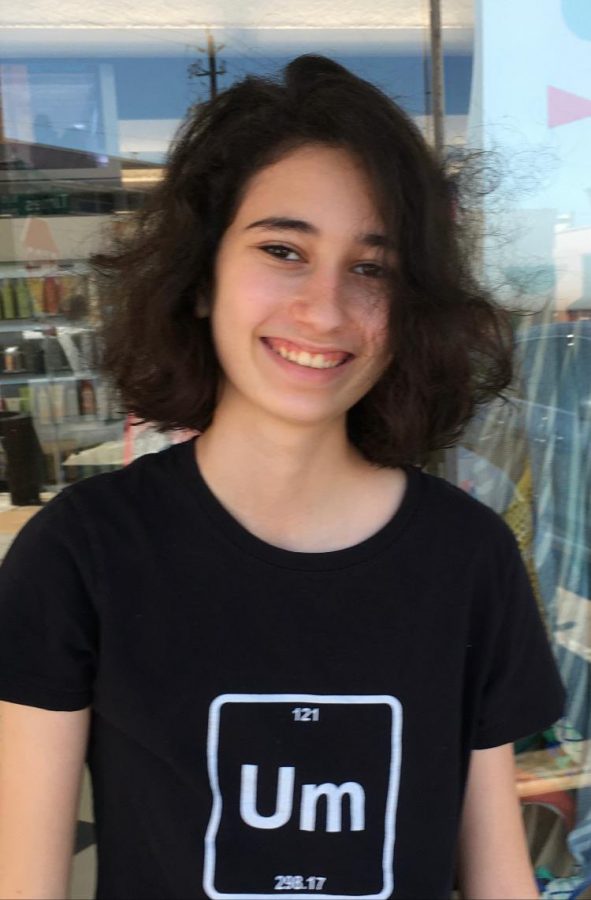 Hagar is a sophomore who loves writing poetry in her free time.
Hagar received a silver key in poetry.
"In my writings, I wanted to express what I imagined that falling in love feels likes. When I heard that I had won an award, I felt really excited and grateful!"

"One time, I was having a really bad day and I went to hang out with a close friend. We had a lot of fun and there was a moment where held hands while walking which inspired the poem. Spending time with my friends and having their support helped me a lot throughout my life so I decided to write a poem about healing centered around hands. I was also inspired by the fact that we use hands for a lot of things and they can destroy and create. 
When I learned that I had won an award, I felt surprised and really happy, but I still feel like I have a lot to improve on and learn about."

Sophia is a tenth grader at Carnegie Vanguard High School. Her parents immigrated from China. She and her brother were born in the U.S. When she was little, she started to develop a love for books and that eventually inspired her to write poetry.
Sophia received a gold key in poetry.
I'm too aware that
My hands can make
A corpse out of this body
but
When you hold 
my hands    they aren't 
my undoing
Anymore
There's maps on my skin
And 
Every crease still leads
You
To me
It's too easy to believe
Everything out of reach
is in the palms
Of my hands
I think I could go home
Unscathed
And the mirror
Won't be as confused
As I am
And these hands
Learn to hold
things that
Don't cut them.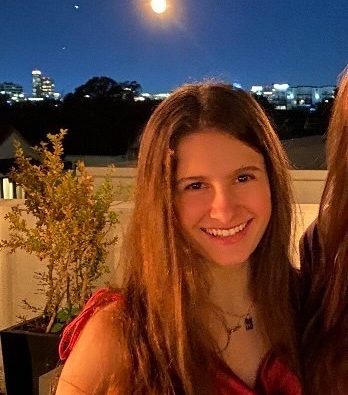 "Andrea is currently an 11th grader at Carnegie Vanguard High School. She has been participating in the scholastics art and writing competition for 3 years, and her artwork consists mainly of sculptures and photographs. Her favorite piece is a sculpture titled "Escape of Ignorance" that she created for last year's contest."
Andrea received two gold keys in sculpture and photography.
"For my sea turtle sculpture, my inspiration came from a place of self-expression and devotion to the environment. My work is highly personal, in the sense that I am very passionate about environmental conservation. I used this piece to raise awareness of the dangers of plastic pollution and the importance of recycling. For my first photography submission, I wanted to capture the true essence of my sister's personality. Her personality is expressed and revealed through her pose and facial expressions. 
I was pleased to receive the news about my recognition!"
"Each of my submissions had a very specific thought behind them. Twice Fallen is a commentary on the inevitability of power being corrupted while Changeling is about found family and working through devastating circumstances. Millennia was inspired by the idea of vicious immortals and the people who might fight to keep them contained. I wrote that piece with the image of a crumbling jail cell, still holding in a merciless god. Burning is an older piece, written in the summer of 2019, that imagines a world in which it's difficult to breathe and was born of the person who helped me through a really bad asthma attack. "Hello." is a more hopeful piece, inspired by the rover Opportunity shutting down. It considers how humans are, for all their failings, creatures who have a desire to connect with others. How to Be Okay welled up after a panic attack when all I wanted was to know I would be okay eventually, and became an anthem of believing in myself. Gram-Gram is a goodbye letter to my great-grandmother, written with all of the things I wanted to say to her and pushed onto a character who might as well have been me, and A Final Exam For My Great-Grandmother is that same piece in its original form. However, despite their differences, all of my pieces deal with relationships: families, enemies,  panic attacks, robots, or anywhere in between, each of them was inspired by a simple relationship.
When I found out I had won an award, it felt humbling. I wrote down these pieces for myself, and the decision to put them anywhere else was a last-minute one. But I'd say I'm mostly just glad my work meant something to someone–that at least some of what I was trying to convey got through."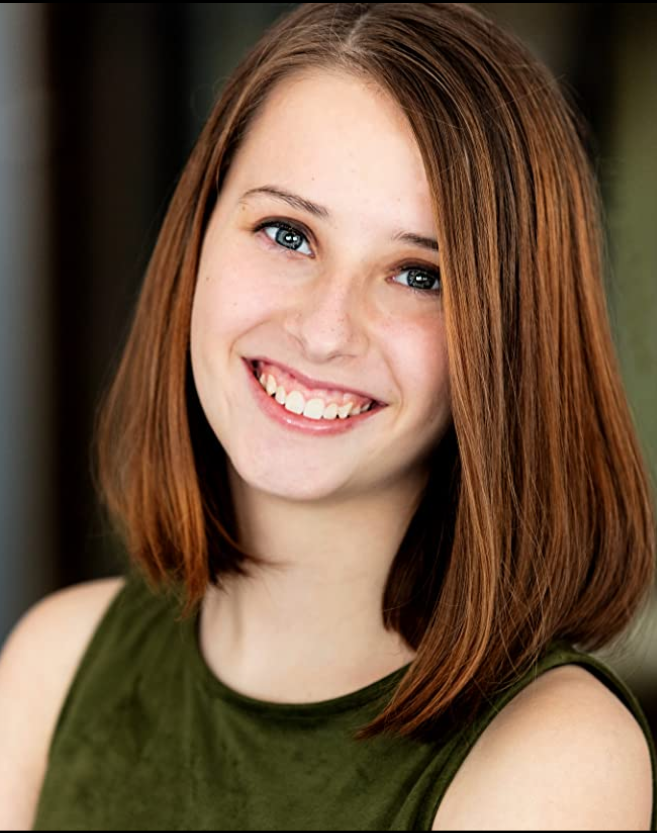 Brooke is a junior at Carnegie Vanguard High School. When she isn't writing, she can be found hanging from a climbing wall or huddled in the theatre.
Brooke received 8 awards in science fiction, personal essay, and poetry.
Humza is photographer in his Junior year. He loves writing poetry.
Humza received 5 awards in photography.
"After taking the photos at the Black Lives Matter protest, I understood the impact that the images could have. For me, being able to express the struggle that these people have on a regional (and hopefully national) level allows light to be shed on the situation. I wanted the voices of the people to be heard through a still image. 
I had no intent of winning any awards in this competition, I wanted to share these images in hopes that they could be seen and have an impact on the lives of others. That being said, I am proud of the fact that I did win a few awards, it feels good to know that people think the issues that I photograph are worth recognition."
"Social media is a universal form of entertainment. Often, influencers on social platforms are the root of the beauty standards present today, and the issue lies within the power influencers hold, encouraging Eurocentric concepts of beauty rather than encouraging those who challenge these unreasonable standards. Being an avid user of social media, I advocate for change in the way people perceive the beauty standards. Because no matter who you are, you are beautiful. And I don't think any beauty standards should tell you how beautiful you are. When I found that I won an award in the scholastic competition, I felt Ecstatic, elated, delighted, gleeful, and joyous. All the synonyms for happy."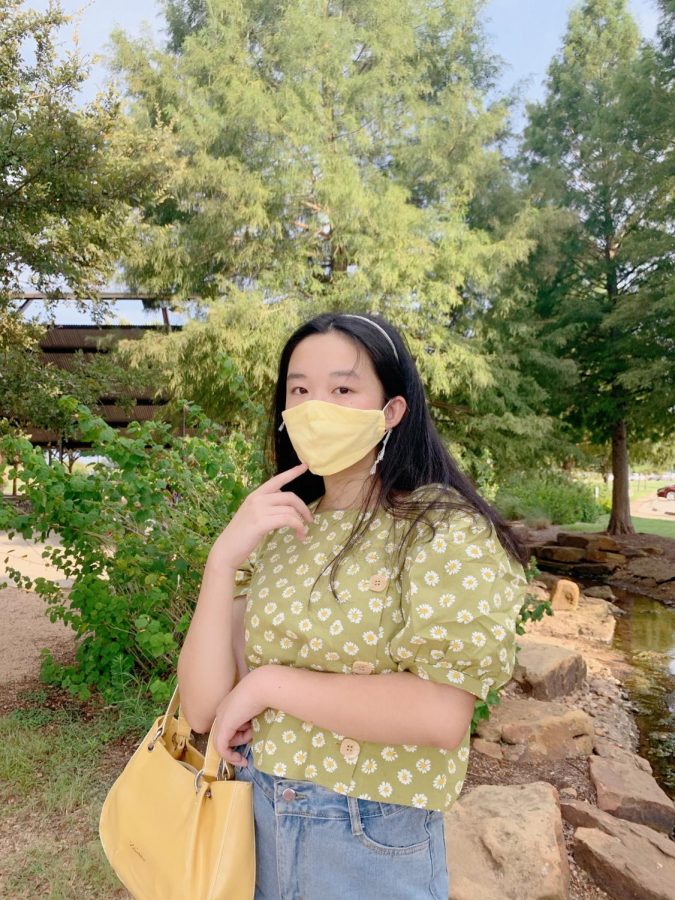 Grace is a sophomore at Carnegie Vanguard High School.
Grace received 3 awards in critical essay and poetry.
       On social media platforms like TikTok, influencers perpetuate and encourage European beauty standards and overemphasize the importance of body shape and external appearance for teenage users of the app. This is a complex problem with a simple solution. Effectively employing that solution, though, is a problem in and of itself. It seems obvious that users on these social media platforms should simply engage with individuals who challenge white definitions of beauty; however, many aspects of our society have conditioned young teens to desire European beauty standards. A more reasonable solution lies in the power that influencers have to challenge current beauty standards and expand the concept of beauty to include all races, body types and external features. Approaching beauty standards and social media engagement this way will help get rid of our society's unhealthy obsession with Eurocentric concepts of beauty. As a result, this will promote a society where there is far more tolerance, appreciation, and respect for difference.
       The drive of motivation for teenagers to use the social media platform TikTok is derived from voyeurism, or the enjoyment of "peeking into the private lives of others"(Omar 125). When TikTok influencers post and display their lifestyle to their followers, the followers acquire appeasement from being able to easily understand what kind of life the influencer lives. Bahiyah Omar agrees when he writes: "… studies show that people are motivated to use social media to peek into other peoples' lives… people have developed pleasure from accessing private details and peeking into the private lives of others… voyeurism was the most common for using social media. In the context of TikTok, users exhibit their lives or talents to others in the network who are expected to obtain personal, social and fantastical voyeuristic gratifications from its usage" (Omar 125). Teenagers who use TikTok indulge in content that reveals the habits and behavior of the influencer. It is not unusual for users of TikTok to find satisfaction in looking into what kind of life the influencer lives and how they behave on and off the internet. While this may seem quite ordinary, following an influencer's lifestyle creates a motivation within the teenager that drives the individual towards awareness over their external appearance. Because of the seemingly flawless lifestyle influencers live, owning the trendiest apparel and having the ideal body shape, teens who idolize these influencers tend to be stimulated by content that perpetuates European beauty standards. These users strive to be like the influencers, all in hopes that they can receive a sense of success and gratification by living up to culturally biased, unrealistic beauty standards.
       On social media, users are attracted to the allure of social media influencers. These influencers are mainly appealing because of their bodies, which are the literal intersection of external features and material possessions. These attractive bodies are likely to make users develop a detrimental sense of concern over their own body. Users are incentivized to change their body to fit into the unrealistic standards for body types that are pervasive throughout social media. Richard M. Perloff states: "Yet given the heavy online presence of young adults, particularly women, and their reliance on social media… social media can influence perceptions of body image and body image disturbance… strong peer presence… can significantly influence body image concerns" (Perloff). When users look at a person on TikTok dancing, they are more likely to engage with people who have stereotypically masculine or feminine bodies, versus those who have more normal bodies or physiques that exist outside of the range of what is considered "fit." This goes to show that body type is an important factor on social media and it helps influencers gather followers. Many users of social media resort to objectifying their bodies and gaining validation by appearing sexually appealing. This phenomenon can be easily observed by viewing random verified or "blue check" profiles and scrolling through their posts. When I logged onto TikTok as a first time user, I found that 46 in 50 posts contained media that could be classified as sexualized. In addition, 50 in 50 posts contained media that perpetuated Eurocentric standards of beauty. Shortly after looking at these profiles, I was greeted with posts of minors that participated in highly sexualized dance trends in my feed. An overwhelming number of influencers frequently make posts that exhibit their body in a sexual way. Many influencers take it upon themselves to portray the ideal body types that are attractive to their audiences. As a result, followers of these influencers are subliminally encouraged to achieve similar body shapes, with the thought that if they have a nice body, they'll be appealing as well. This restates the idea that social media does cause negative body image among teenagers and it will influence them to try to change their body to fit in with the influencers. Social media creates a certain body type that is acceptable, and with these standards, the ones who don't fit them are likely to be teased or differentiated, treated differently than those who meet the body standards. Sometimes, these teens will go extremes to have their body type become similar to the influencer's. Common effects of losing or gaining weight to meet a certain body figure are eating disorders, such as anorexia and bulimia. Society has set the criteria of a seemingly "perfect body", so unattainable to some that it not only affects their physical health but also their mentality.
       Whilst scrolling through my feed on TikTok, I came across a rather unusual post. It displayed the messaging screen of two men, and one of the men had screen recorded their text messages and posted the series of texts on TikTok. These two objectively attractive men had texted each other what their ideal type was, aware that all their followers, a high percentage of females, were going to notice the post. As I finished the short video, I couldn't help but notice that these influencers' ideal type were all of the white race, and in addition to this, they all had similar physiques and fashion sense. Upon watching this video, I wondered what the ethnic followers of these two males would feel, watching the people they idolized indirectly tell them that they wouldn't satisfy their preferences. On the social media platform TikTok, influencers are rarely found to be any other race than white. One thing all have in common is the achievement of the stereotypical European beauty standards: pale skin, light hair, and a slim body. Colored individuals who don't own these attributes are considered unappealing compared to those who fit the European beauty, and many users of TikTok are ethnic, meaning they don't have the looks of a white man or woman. "Throughout history and to present day, African American women have challenged White definitions of beauty… While definitions of beauty affect the identities of everyone… body image, skin color, and hair haunt the existence and psychology of Black women, especially since one common U.S. societal stereotype is the belief that Black women fail to measure up to the normative standard"(Patton 1). African American teenagers, like other ethnic adolescents, don't have the usual features of European beauty standards, and their attributes contrast to those that Americans usually find appealing. The beauty of African American women opposes those of white women, the mentality of a white woman being that only those who achieve European beauty standards are considered appealing. Since they can't change the color of their skin to match the influencer's, their confidence drops and their esteem is hindered by the fact that they'll never match up to these European beauty standards. It has been argued that the media doesn't always discriminate against other ethnicities, and instead, popular culture revolves around the diffusion of global customs from minority groups. When it comes to food, fashion, and music, American society has recently taken influence from East Asian culture and lifestyles. Korean music, for example: Korea pop, or Kpop, has advanced to countries all over the world with a developing interest in less Eurocentric forms of masculinity. This can also be seen in fashion with men wearing more slim fitting clothes and taking more interest in their physical appearance. Many of the male influencers from these Asian cultures have openly discussed their skincare regimens; the Ten Step Skin Care Routine originally emerged in South Korea. Those adapted to Western cultures may argue that these behaviors represent a "feminized" masculinity; however, social media platforms can act as a catalyst for diversity and promote different standards of beauty by giving users access to a larger range of cultures and ethnic groups. However, this is mostly seen in small support communities, where a limited amount of people support movements dedicated to bringing diversity to the internet. The big picture of social media is quite contrasting, a majority of people favoring European beauty standards. Despite influencers being unaware of the impact they have on ethnic teenagers, influencers post knowing they chose an outfit that flattered their body type, knowing they put on enough mascara to make their eyes seem larger. As humans, we're subjected to caring about how our appearance looks on the internet with the knowledge that we'll get more followers or likes based on how much better we look. Eurocentric beauty ideals are formed from influencers wearing certain clothing or putting on makeup a certain way. Between slim and chubby, long eyelashes or short eyelashes, big eyed or small eyed, it is obvious what Americans prefer. It's easy for someone to say they enjoy a certain culture or ethnicity's beauty, but it's another idea when the only certified influencers on TikTok who surpassed 10 million followers are those who satisfy European standards of beauty. Even though influencers don't explicitly speak about it, they're conscious of that the pictures or videos posted on media all showcase their features to be more attractive and their body to be more favorable, causing ethnic teens feeling like they could never surpass or achieve the European beauty standards, that they'd never be as appreciated in society as these white influencers. Society is pervasive of the concept that European beauty standards are passed down, and humans are conditioned to find European beauty more appealing than ethnic beauty.


       Despite much disagreement, a video on TikTok usually amasses views through the creator's appearance. Because of this, other creators feel the need to "change" their appearance in some sort of way to match the influencer's and somehow this will help them become TikTok famous. For ethnic adolescents, doing this is much more difficult, as they defy the standards of European beauty. Fame on TikTok is harder to reach once the creator opposes white definitions of beauty, but as a community, influencers around the world could encourage more involvement in the breaking of "beauty standards" and follow those who aren't necessarily attractive or have the nicest clothes, but have a loved personality.
---
Works Cited
Amichai-Hamburger, Y., et al. "Social Media Effects on Young Women's Body Image
Concerns: Theoretical Perspectives and an Agenda for Research." Sex Roles, Springer US, 1 Jan.
1970, link.springer.com/article/10.1007/s11199-014-0384-6.
Omar, Bahiyah, and Wang Dequan. "Watch, Share or Create: The Influence of Personality Traits
and User Motivation on TikTok Mobile Video Usage." Watch, Share or Create: The Influence of
Personality Traits and User Motivation on TikTok Mobile Video Usage – Learning &
Technology Library (LearnTechLib), International Association of Online Engineering, 12 Mar.
2020, www.learntechlib.org/p/216454/.
Patton, Tracey Owens. "Hey Girl, Am I More Than My Hair?" JSTOR, 2006,
www.jstor.org/stable/4317206?seq=1.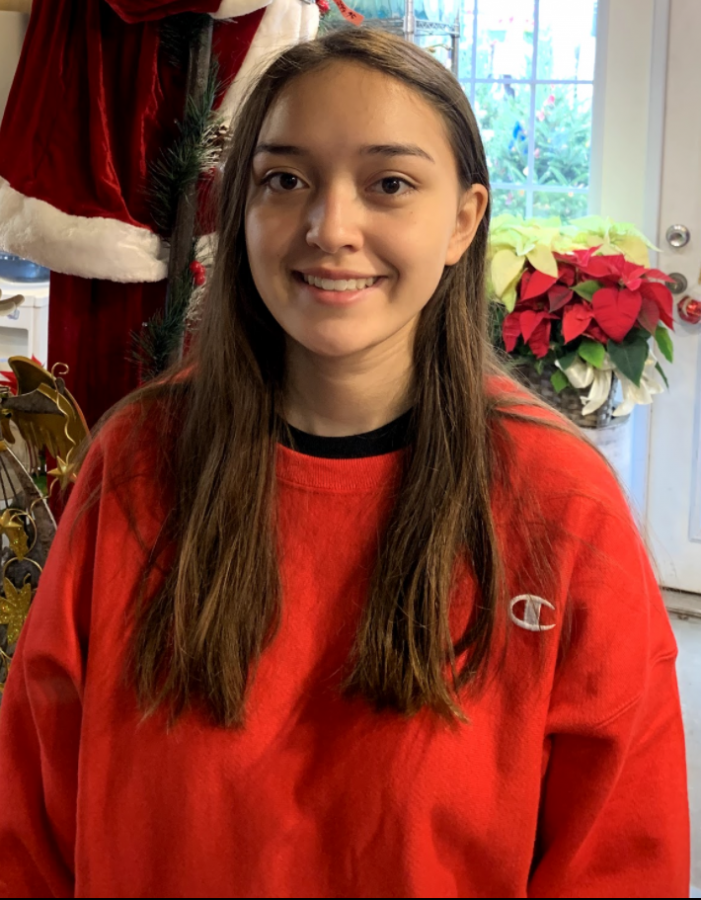 Sofia is a junior at Carnegie Vanguard High School who loves to read and sometimes writes.
Sofia received a silver key in short story.
       Carrie looked defeatedly at her reflection in the mirror. As she spun herself around slowly, she could not help but hyperfocus on her waist. Her lips trembled as she shifted her weight, trying to make the pudge above her hips disappear. 
       'This is so gross' She whispered, her voice barely audible to even herself. 'This is just so gross'. Her lips began to tremble- that horribly familiar cloying, trapped feeling began to bubble up her throat. Carrie's breathing quickened as she death-stared her muffin top. Her chest tightened- she could feel it approaching when-
       "CARRIE DEAR! TIME FOR DINNER!" Her mother's voice floated up the stairs. The message shocked Carrie into focus. Quickly she tore off the new itty bitty skirt that had caused her so much distress. She rushed into her bathroom, splashing her face before shuffling into the oversized hoodie she always wore. Before she scrambled down the stairs she looked herself in the mirror.
       "Pull it together Carrie" She harshly whispered as she wiped off the remnants of her running mascara with a makeup wipe. Even just staring at her mirroring image she felt repulsed, repulsed by the splotchy red marks on her face, the way her hair bunched up unattractively at the top of her head. She finally decided she couldn't  stand it and tore herself away from the mirror, clamoring down the stairs. "Well! Good Morning Ms. Stays-in-her-room-all-day!" Her mother teasingly smiled at her. Carrie couldn't muster more than a thin smile at her moms comment. Did she really think Carrie would possibly ​choose​ to hole herself up in her room?  Carrie's mother didn't seem to notice her non response. 
       She watched her mother shift through the kitchen, swaying her hips to the Billie Holiday song crooning in the background. Carrie loved her mother, as all children are predisposed to do. But unlike the children she knew, more than the children she knew, Carrie adored her mother. The way her laugh tinkled, the way she captured your gaze when she sauntered in a room. From a young age, Carrie got the sense that her mother was a different kind of woman, different from her classmates', whose mothers'  brought in cookies for birthday parties, or chaperoned field trips. 
       "It only took about three and a half seconds for me to decide she was a divine being" Carrie's dad always liked to say, the habitual doting introduction to the familiar anecdote he often told after a few beers. 
       Attitudes like this made it hard for Carrie to believe a divine creature such as her mother could ever ​have borne a mere mortal like her. While phrases such as 'divine' and 'mortal' come off  rather hyperbolistic, to Carrie this observation was a simple objective truth of life, just the same as the fact her mother was forty five and Carrie was thirteen. 
       Now, perhaps you've made some assumptions about Carrie's mom from what you've read so far. You've only read what the story has explicitly stated and quite likely have come to your own conclusions based on what has been firmly written. So, let it be written then, that to place the blame of Carrie's excruciatingly twisted self perception squarely on the shoulders of her mother is quite simply unfair. Let it also be firmly written, before you go too terribly far again, with your assumptions,  that Carrie was really not an unattractive girl in the slightest. Admittedly, she was not a particularly memorable girl but that in most cases has more to do with how one presents themselves, rather than looks. 
       Now that we have these established, let us begin again in the present.
       "Lasagna again?" Carrie glared despisingly at the sinfully delicious mess inside the smooth porcelain white vessel. Her mother let out a sigh as she gazed wearily at her daughter. 
       "Carrie, not more than two months ago you told me this was your 'favorite dish in the entire world'." Her mother said, slightly off put by Carrie's seemingly insolent observation. At that exact moment, for just the most tiny sliver of a second mind you, Carrie felt a deep, pointed contempt for her mother. Of course lasagna was her favorite dish- couldn't her mother see that was the whole problem? She was gripped by a fervent desire to shake her mother by the shoulders and say-
       'Woman I can't eat this because I would only hate myself more for eating it' OH how badly Carrie wanted to shout this to her mother! Just then she felt an embarrassing case of passion tears starting to rear its ugly head. With a deep sigh, and a good deal of effort, Carrie composed herself. 
       "You're right mom, sorry I'm just not that hungry right now" She said, smiling the sweet smile she'd been practicing in the mirror. (The mirror, if you could not tell by now, was a place where Carrie spent far too much time).
       " Well, alright babes" her mother said, looking hesitantly at Carrie. "You've been saying that a lot recently, are you certain you're alright?" Her voice was steeped with motherly concern. A small voice within Carrie herself told her-
      'Now! Tell her it all Carrie, it's alright she won't be mad. Tell her how badly you want to eat but you just can't' Carrie looked into her mom's eyes, into the face she trusted most,
       "AW now Rosaria the girl is fine! In fact when I was her age I was just the same way!" Her father bellowed as he entered the room. 
       "Oh! Johnny what great timing! I  just now took the lasagna out the oven" Her mother, ever the 'perfect wife', said as she gave him a soft kiss on the cheek. 
       "Now listen here Carrie, if you don't feel like eating you don't have to. No one is going to make you do anything you don't want to." Carrie's father remarked earnestly, looking her in the eyes. She silently nodded, gulping down her earlier confession.
       "And besides" he whooped, "More lasagna for me and your mom" He teased, while her mother's tinkled laughter floated through the room.
       Carrie let out a deep sigh she had not known she had been holding in. She loved her father, truly she did. Sometimes though, he really made her feel as if she was a prop, a background actor in his life. As she grew, she began to become acutely aware of how he relied on the sound of his voice, the waving of his hands when he talked, far more than he relied on his actual words. It really only upsetted her when no one else seemed to see it.
       "Well, let's sit down then shall we!" her mother said brightly. As she sat down, Carrie felt a sudden all too familiar lightheadedness as the blood rushed to her head. She glanced down at her hand, trying to hold it still. It tremored, shook because of her extreme hunger. She smiled a secret smile to herself. 
       'That's how you know it's working'. The physical proof of her illness, her disorder, gave Carrie a sick type of satisfaction. What you might notice, is the sharp contrast between Carrie's readiness to admit to her mother, (and maybe more importantly to herself), that she was in dire need of help, to seeking comfort and even relishing in the very thought of mind for which she had been seeking help. It was terribly contradictory, but so was the thought process behind starving yourself to feel beautiful.
       "Here's your slice darling" her father said, cutting the corner slice of lasagna, her mother being the only one, of course, who cared for the crispy corner piece. Carrie watched her father, hawk eyed as he began to cut the next slice.
       "DAD! I'll cut my own slice okay" Carrie spoke, in a near shout. It came out far more harsh than she had meant it to. Her mother and father both paused, eyes slightly wide. She saw the silence side glance they shared, and immediately regretted her outburst.
       Her father wordlessly cut his own slice, then passed the dish to his daughter. Her cheeks burning, Carrie could feel him looking at her, trying to catch her eye. She resolved herself, set her mouth in a firm line and set her eyes on her hands beneath her.
       Carrie's father was the absolute last person she could ever tell her problem to. Even now, a thoughtless exchange with him at the table left her stomach in guilty knots. How could she ever look him in the eyes knowing he knew what she did to herself? Knowing how little his daughter, who he loved so much, thought of herself? 
       'No' She made up her mind. 'He can't know it'. The rest of their family dinner went about as pleasantly as it could have, filled with silent concerned glances, with the (very occasional) bite of food on Carrie's part. 
       Much later that night, as Carrie stayed awake due to her self induced hunger pains, she thought more of what happened that evening. Staring straight up at her ceiling she wondered if she really would've told her mother in that moment. Finally, the fretful, unsatisfying sleep she had become accustomed to overtook her.
       "Carrie, EARTH TO CARRIE". Carrie startled to attention.
       "Oh! Sorry mom! It's just you hadn't made lasagna in so long, It reminded me of something." Carrie spoke.
       "Oh?" Her mom questioned, gliding about her kitchen in her soft way. "And what did my all powerful lasagna invoke in you, dear girl?" She smiled her witty smile at her daughter
       Carrie watched her mother as she hummed under her breath, swaying her hips almost imperceptibly to a song only she could hear. Carrie was no longer that insecure twelve year old girl, she was no longer a slave to that wicked mirror. She had proved that to herself over many years, through proud strikes of triumph, wallops of defeat she took rather badly, and everything in between.
       It was shockingly nostalgic that day, when Carrie, years after the fact, sat in the same kitchen with the same dish in front of her, and had that same debate over whether to confide in her mother her adolescent disorder.
       'If I don't tell her now, would anything have really changed?' Carrie's conscience was all muddled up. Suddenly she felt her mother looking at her, her eyebrows slightly raised in expectation of an answer.
       "Only happy memories of course, mother dearest!" Carrie blurtingly teased as her mother laughed. Carrie felt a pang of remorse, but in that moment she really didn't quite feel up to breaking her mother's heart. 
       Later that night as she, her father, and her mother sat at the table she had spent her childhood, she felt it again, that adamant pang of deja vu as she sat in the seat she had spent so many foodless nights.
       She looked at her father, her mother, then down at her plate of lasagna. She sighed, and took her first bite, savoring the flavor. Carrie closed her eyes, letting the taste pleasantly overwhelm her. Then she took another bite, then another, and another and one more and before she knew it she was passing down her empty plate for another slice.
       "Seconds? Adulthood has changed you Carrie, you never used to be much of an eater" Her father chuckled, as he cut her a generous second slice.
       She hesitated as he passed her plate back. She stared into his adoring eyes, really stared, until he became uncomfortable, tilting his head as if to say 'what is it?'.
       "Mom, Dad, there's something you need to hear and you need to hear it from me"
       Later that night, after an evening filled with self realization, warm embraces, and an endearing excess of tears expelled  from all parties, Carrie laid in her girlhood bed, staring at the ceiling in reflection. There was an unfamiliar lightness in her chest, as if she had been carrying something heavy and gotten so used to the weight that when she dropped it, it suddenly felt as if she were flying. It was, she would later realize, the feeling of being full, both in her stomach and in her soul.
       And that night, Carrie Mulligan slept sounder than she had in about a decade.
"I think self perception, body image and eating is something a lot of young people struggle with. I also feel it's not something that is often acknowledged, so I wanted to highlight that experience.
When I read that I had won an award, I was very pleased. I hadn't been expecting anything so it was a nice surprise."
"I was inspired by capitalism for my short story and my own culture ( being Asian American) and basically growing up Asian American for my poem. I was constantly teased because of being Asian American in elementary school and even sometimes up to high school, so my poem  that I am submitting is sort of a mirror of what I went through as a child as well as experiences I either read about or experienced myself. My gold key poem was about my life as a child and current events.
I feel like the work I am the most proud of didn't actually win the awards that I wanted. My poem that won gold actually was my least favorite and I was sort of sad that I didn't get a gold for my short story. I am only going to share my honorable mention poetry one because I don't feel comfortable sharing my gold and silver keys."
Tracy is an Asian American junior at Carnegie Vanguard High School.
Tracy received 3 awards in poetry and science fiction.
Mama gazes into my eyes,
Her eyes dark and mysterious
With a sparkle of nervousness,
For our new lives in America,
just like the black pearl
she loves so much
I longed for mama's eyes,
For mine were dull and brown,
shallow and empty like melted chocolate
on the discount shelf
no one but the desperate will buy
We stand in front of my new school,
Her hands interlace with mine
Zhenzhu, she says, her voice flowing like the wind,
Are you ready for your new life?
I shake my head, wondering why
Mama's black pearl, the one was missing
Don't worry about it mama says
As we walk hand-in-hand into my fifth-grade classroom,
Mother and Pearl
My teacher greets me,
Her skin glowing so white,
I almost confused her for the powdered milk
I used to drink in China
She introduces me to the class as Zoe,
A name so foreign yet familiar
At the same time
I put on my biggest smile, hoping to gather acceptance
From my powder-milked classmates.
Yet instead of smiles,
I felt a target placed on my back.
I looked around and saw
my classmates whispering what I would soon learn to be
slurs, each trying to shoot me down
Nothing about me seemed to fit in.
My hair was too inky,
My food was too disgusting,
And most of all, my skin would never match
The milk-powdered color of my classmates
I went home crying to my mother
Who could not understand why
I was so ashamed of my own culture
We never worried about our appearances in China,
My mother says with a heavy sigh,
We were too busy trying to keep our bellies full
To even care about who looked different from us
You don't understand mama,
I say with a cry,
This is different from China.
Why did you force me to move anyway?
I hate it here.
My mother sighs and tries to hug me,
Like we did back in China when things were rough,
Like when we were Mother and Pearl.
But she doesn't understand,
Back then, the only thing I had to worry about
Was getting high grades.
After continuously being taunted
by my milk-powered classmates,
I couldn't take it anymore.
I decided that my only goal was
To become one of them
I removed any hint of my culture.
I started wearing blonde wigs to school,
I threw away the lunches mama spent hours preparing for me
But most of all,
I started bleaching my skin without Mama's permission.
It didn't take long for mama to noticed.
Zhenzhu, what have you done to your skin?
She says with a mixture of worry and anger.
Every time I would ignore her,
Saying that I was fine,
Telling her that my name was Zoe
Not Zhenzhu.
Slowly, but surely, the whispers and the taunting disappeared,
I had finally been accepted by my milk-colored classmates,
Yet, I knew I couldn't stop there.
I binged, I purged,
I did anything that would make
Me look like an American model
Instead of my true self
It got to the point where
My skin would turn red
And I would pass out
For hours after going days
Without food
Mama walked in on one of my sessions,
I was passed out,
Bleach in one hand,
Throw up in the other.
She tries to shake me awake,
But I can't bring myself to face her,
Zhenzhu, she says,
don't ever change anything about yourself,
You are so beautiful,
just like the black pearl, I named you after
My eyes flutter open,
Mama, How can you say that?
I scream in anger,
No one except you thinks I'm beautiful,
This is the only way I can fit in,
This is my life and nothing,
Not even your stupid black pearl
Can change that.
Zhenzhu, she sighs,
her breath long and still,
follow me, she motions
I need to show you something.
I reluctantly follow her,
Only to see mama holding an empty velvet case,
Where her once precious black pearl has been
Mama, your black pearl!
I scream
You loved that so much!
She looks down at me with misty eyes
I sold it years ago so we could come to America,
All I ever wanted was for you to have a better life,
I'm so sorry, I feel like I failed you
I knew you were in trouble but I didn't stop you
Zhenzhu- I mean Zoe, my unfamiliar English name twists in her tongue,
Can you ever forgive me?
My mother, who never cries, began to cry a river of tears,
those tears, tears full of sacrifice,
finally taught me the true meaning of happiness
Mama, it's ok, you can call me Zhenzhu,
Her eyes dry for a second and she snifts a smile
I'm sorry for not coming to you for help when I needed it the most
But those years taught me something:
I finally realize I'm happy
Not because I look like a milk-powdered model,
But because I have you.
Her tears slowly recced,
Her dark and mysterious eyes start
To fill with happiness,
Our hands intertwine as we both realize,
No matter how much we both change,
We will always be Mother and Pearl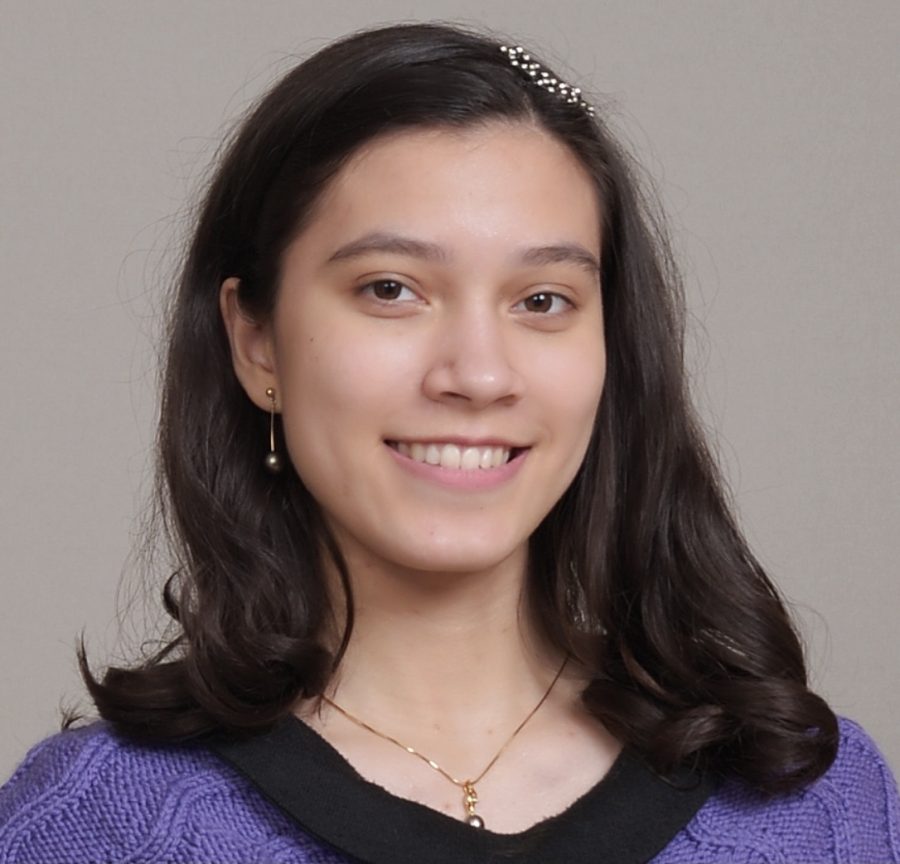 Isabelle is a junior at CVHS and enjoys swimming, filmmaking, taking photographs, traveling, and playing video games.
Isabelle received 3 awards in photography
"Tri-Cycles: I took this photo in my mom's hometown, Saigon, Vietnam. During my trip, I wanted to capture the city's many motorcycles since they are more common than cars in this country. In some cases, motorcycle riders would pack the streets of Saigon. However, I captured this photo to show how beautiful moments can exist within the chaos.
I submitted my photos not expecting to win any award, so I was surprised when one of my photos was awarded a Silver Key. I'm also glad that I had two of my other photos recognized by an Honorable Mention award. Next year, I will be sure to submit more of my photos for a chance to win a Gold Key."

"Growing up, the one view that always takes my breath away is when the sea meets the sky at the horizon. No matter how many times I see it, it is always fascinating and I wanted to capture that magical moment.
I was very happy and excited to receive the award because it was the very first time I participated in a photography competition. It gave me motivation to continue pursuing my hobby of photography because I learned that I have potential for bigger and greater achievements."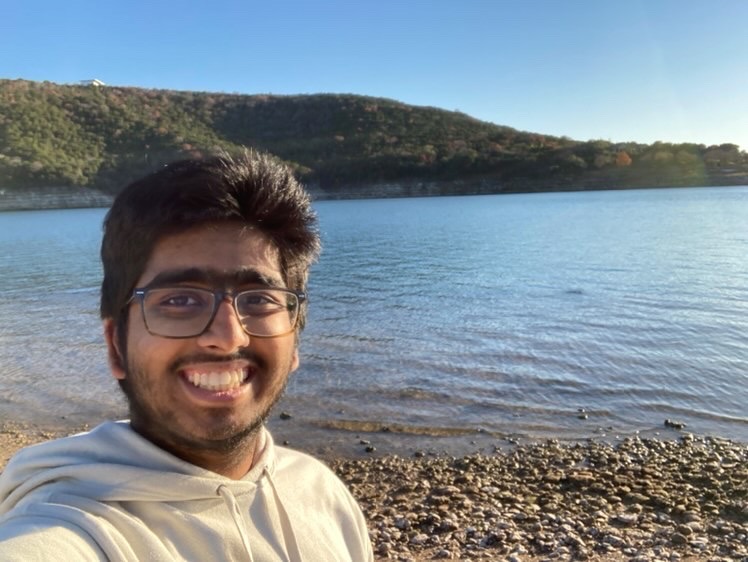 Gowtham is currently a junior at Carnegie Vanguard High School. He loves all things science and math. His favorite hobbies are photography, videography, robotics, and cycling. He also really enjoys nature.
Gowtham received an honorable mention in photography.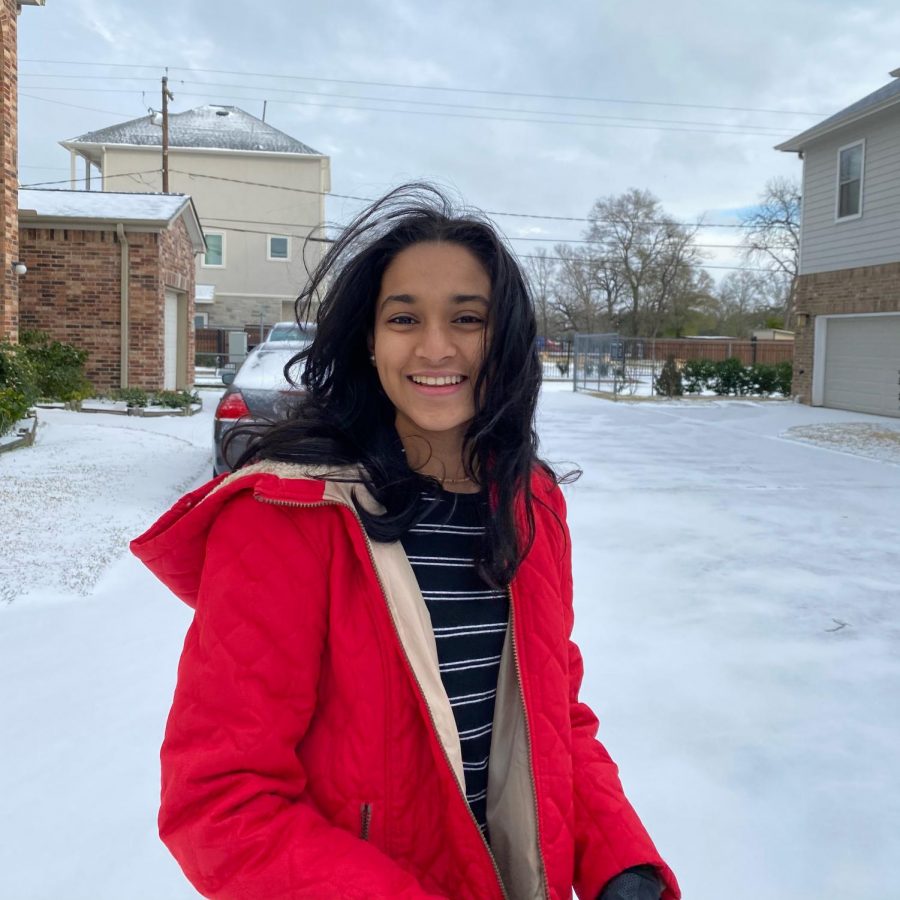 Shree is a junior at Carnegie Vanguard High School. Writing has been a big part of her life for a bigger part of my teenage years. She always express herself best through writing rather than speaking and understanding her emotions is easier that way. She loves writing poetry because it allows her to express different points of views to the best of her ability.
Shree received 3 awards in poetry.
She watches 
As you keep dealing 
Throwing away the cards 
After they have been played
It is all a game for you
Choosing the clubs and spades
Throwing away the diamonds and hearts
Hurting them with your crown
She just wants your heart
But she watches it get thrown in front of her
While you play a sick game
I
Among five different 
classes 
The aristocrats were the 
kings of the 
society. 
II
She was the skinniest 
of them all
She was the epitome 
of perfect,
Smiling at everyone, 
girls were jealous
Yet, she was the saddest 
of them all 
Because she was perfect in 
eyes of all 
And couldn't let her wall 
Fall apart 
III
They speak in euphony, 
Why aren't times changing?
Do you not see how we 
are not 
Being treated the 
same as men?
IV
Loudest of everyone
get 
the attention 
Spewing with confidence
they 
rise above the 
quiet ones 
V
Quietest of them all 
are the most observant 
Their vigilant eyes 
asses about everything 
They have the most to say 
As they fight their demons 
VI
All blame put on society 
For having certain norms 
To follow by
For being the cause of damage, 
An aura of disturbance 
is created 
We don't realize that we are
Society 
She was a servant to those pills 
They made her happy
For a short while 
Until 
They started causing her pain 
Her mind couldn't be tamed 
She had became a slave to the monster
Her mind and heart were at laido 
Each fighting for control
Making her mind bleed 
Her thoughts were a puppeteer
Pulling at her broken heart and mind
Forcing her to break 
But 
She kept up her facade 
After all it is what the master wants
She held them in the palm of her hand 
It gave her peace midst a war 
With one swallow 
This war would end 
And she would be victor 
Now
She lies in peace 
As her monsters have perished
As her mind lost 
As her heart lost 
Now she is a memory
12/03/2020
"It was a last minute choice to submit, I submitted about two days before the due date. Since it was last minute I re-wrote some poems I had from previous years, and refurnished them.  My inspiration was to showcase some light on some real-life experiences I went through but through a lenses of someone else. Another inspiration was how much I grew/changed from that experience and looking back now I can really see that I have healed or almost healed.
When I learned I had won an award, I felt normal. I didn't really expect to get something, but when I did get my two was like "oh ok, better than last year." Last year I had gotten an honorable mention, and this year I got two silver's and one honorable mention so it was something that made ma a bit proud and see how much I grew as a writer."
"I looked through all my photos I've taken over the years and chose the best ones.
When I found out I had won an award, I felt proud considering this was my first time entering the Scholastic competition. Although I didn't win any keys, I know that I can improve for next year."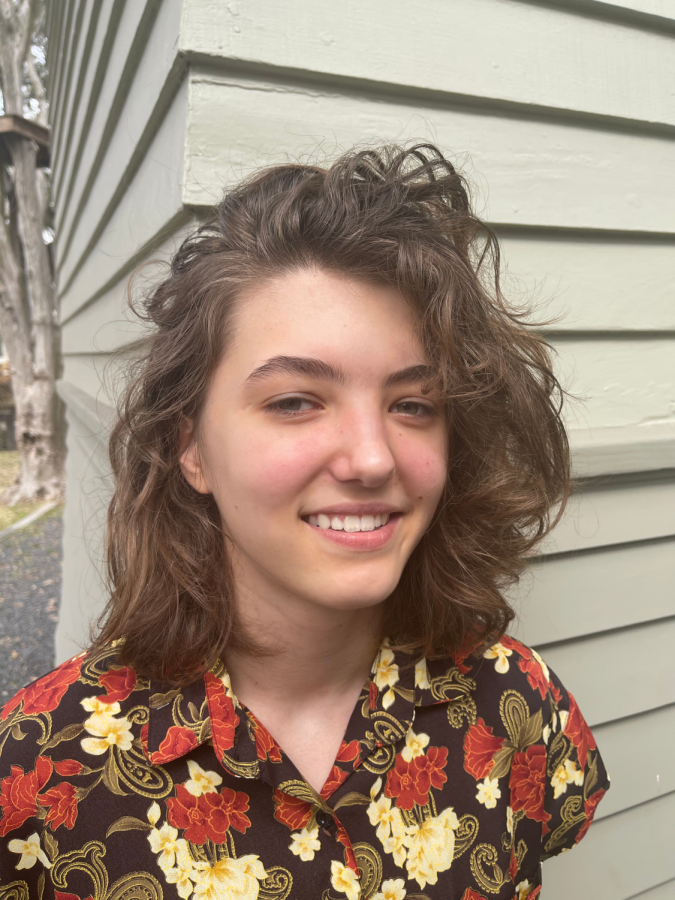 Caoilin is a freshman at CVHS. Her passions are art, design and technology. She likes to build things and work with materials. She is also an environmental activist who has started a non-profit with her friend (bagfreebayous) and enjoys lobbying and advocating for change in environmental policy, mostly concerning plastic bag ordinances.
Caolilin received 3 gold keys in sculpture and painting.
"I've submitted three pieces so each piece has a different source of inspiration. For the paintings they focus on my home both interior and exterior views. Explorations in light and shadows and creating an emotional atmosphere to the paintings. For the sculpture, the approach was more intuitive and spontaneous. I dug through scrap and found objects from our family business warehouse and fabricated and assembled with no real narrative other than form, visual movement and structure. 
It always feels nice to be recognized for your efforts."
"Ever since I took this photo which the subject is one of my best friends, I have been obsessed with it. It brings me so much joy, the lighting is perfect and obviously, the model is so gorgeous with those light brown curls and the beret. I felt like a piece of artwork of this caliber could potentially be seen by judges with admiration. Overall, my inspiration for all of my submission was the fondness I have for photography. 
I felt extremely happy because my photos were selected and it was also my first time participating in Scholastics."
Litzy is currently a senior at Carnegie Vanguard High School. She loves the Bible, tea, exercising, cooking, and photography. Her favorite type of photography is fashion and portrait. She likes everything unconventional and edits her photos with a little bit of her sauce!
Litzy received 4 awards in photography.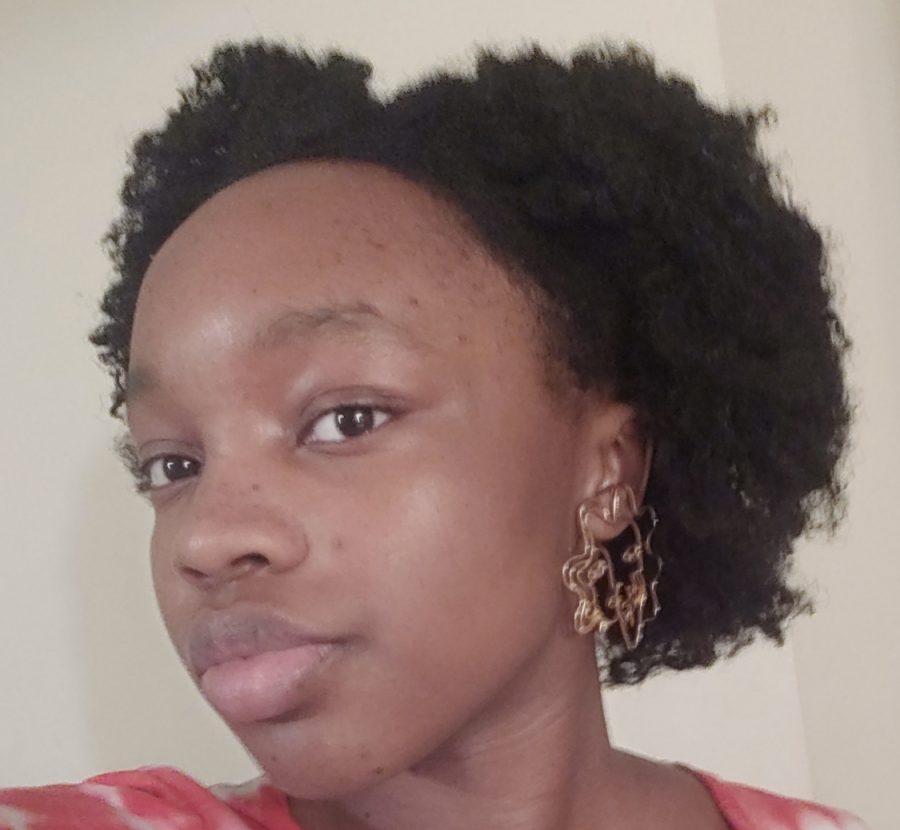 Kechi Mbah is a Junior at CVHS. She founded Carnegie's poetry club in late 2019, and recently started writing poetry for the page in August 2020. Her poems have appeared (or are forthcoming) in Blue Marble Review, The Incandescent Review, and The Courtyard. She is a 2020 semifinalist in Space City Slam (Houston's largest teen slam competition). Some of her favorite poets are Samuel Getachew and Daniel Blohk. In addition to writing poetry, her hobbies include: reading on the lawn chair outside, learning ASL, watching tiny house videos, playing soccer, and competing in hackathons.
Kechi received 7 awards in poetry.
"Lagos and Houston: My Cities in protest///My great-grandfather had nine wives
This was a collection of 2 poems and I was inspired to write the first one "Lagos and Houston: My Cities in Protest" because of the BLM and SARS protests that were going on. I was inspired to write the second piece in the collection "My great-grandfather had nine wives" because I wanted to display an alternate perspective, show some of the beauty in pre-colonial Nigeria, and pay homage to my great-grandparents.
I was inspired to write "I'm Balding" because I wanted to write a poem on a topic that I have never really seen written about before or talked about much either. With that want, I decided to create a story of a girl coming of age and becoming a woman while balding.
I was inspired to write "A Letter to The Romans 20:20" because of how some of the beauty in Mass is lost when you have to watch it on a screen.
I was inspired to write "I Hope You're Waiting for Me" after missing how nice my trip to Nigeria for the first time (2019 summer) was.
"Hatred is a Drink " was a piece I wrote a while ago and it was originally supposed to be a slam poem, but I decided to change it to fit the page and at the last-minute decided I would send it to scholastic. If I am being honest, what inspired this poem, in general, was the frosted glass metaphor and the table.
What inspired "Red Eyed Woman" was a poetry competition that I entered that said they liked weird poems.
This was my first year ever entering scholastics and I only have I more year left since I'm a junior. It was nice to know that even though I just started getting into poetry and even more recently poetry for the page because of the pandemic I've been able to have my work recognized. Even though I might look back on particular pieces that I wrote months ago as not that great, it's nice to know that as I continue and improve my past works are seen in a positive light. I may not believe that particular past works currently represent my writing style, but they are influential on the journey and to be recognized along the way is very encouraging."
"I wanted to draw inspiration from different parts of my life and memories.
I was pleasantly surprised as I actually did not have the date written down for when the results were going to come out, and when I heard my friends talk about their submissions, I went ahead, checked, and did not expect to see a Gold Key!"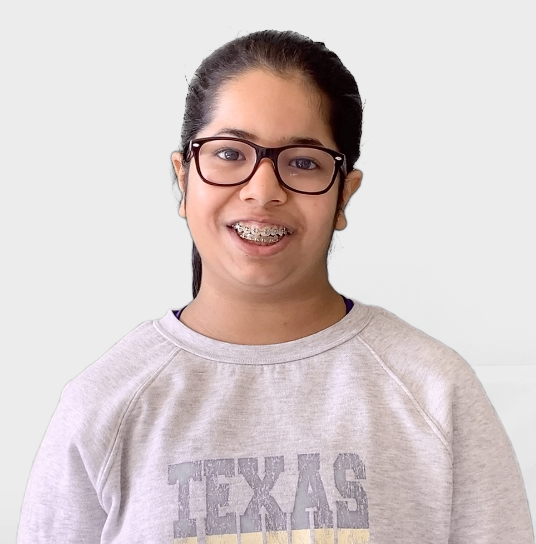 Ayushi is currently a sophomore at Carnegie Vanguard High School.
Ayushi received a gold key in poetry.
View Comments (2)
About the Contributors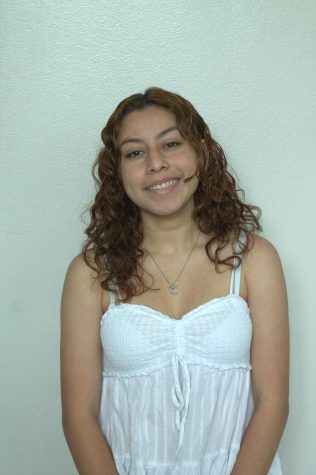 Roxell Bonilla, Sports Editor
Roxell is a junior at CVHS. She loves sports of all kinds, especially soccer and volleyball, and even runs some sports clubs here at Carnegie. She also...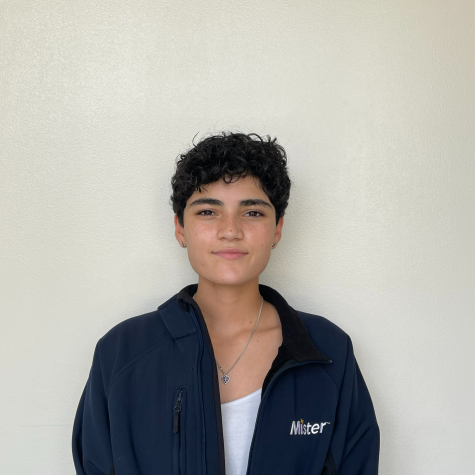 Katherine Linares, Editor In-Chief
Hello! My name is Katherine. I'm a senior who is heavily invested in the rock genre and spends a little too much time playing around with photoshop.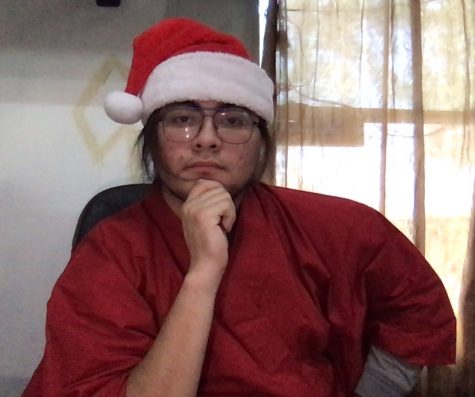 Alvaro Alvarez, Staff Writer
I am a Senior. Instagram Twitter: @2spuky4me

Loves cars

yeeyee