Junior Brooke J Ferrell, Selected to be Carnegie's First Texas State Thespian Officer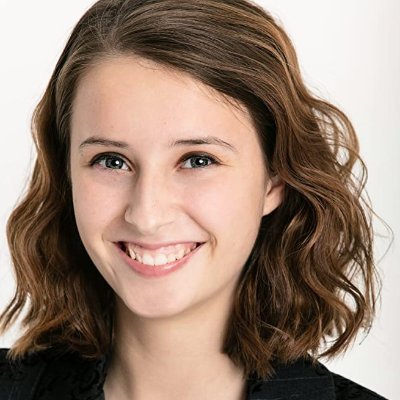 From Madame Butterfly's son, to an ice-cream fiend, to a victim of a shooting, CVHS junior, Carnegie Theater member, and film actress Brooke Ferrell has had many roles. Now Ferrell finds herself in a newly elected role as the Texas State Thespian Officer.
Ferrell is Carnegie Theater Company's first member to be chosen as a Texas State Thespian Officer (STO). Chosen from applicants across the state, STOs are responsible for representing youth theatre and advocating for theatre education in Texas.
"I was an over dramatic child whose parents put in theater, which soon led me into film acting then I kind of got back out of that and back into theater in high school," says Ferrell.
Ferrell was inspired to apply to try to become a  State Thespian Officer when she went to the Texas Thespian Festival in 2019.
"I was a little overwhelmed because it's this huge festival with like 8,000 people in this hotel that I've never been to before, and it was so much. There were some state thespian officers at the door, and they were like helping people bags, talking to people and being friendly. It really kind of made things feel less overwhelming.  I looked at what they were doing and I was like wow that's really cool. I really want to be able to do that someday," says Ferrell. 
The application process wasn't an easy process to go through. Applicants must be in good standing with their school and only one student per school can apply. They must also go through multiple interviews and meetings during the 2 month period.
"It was a lot of fun. But it was a lot of work, and they warned me it was going to be like that, and I knew it, and I still was surprised by it somehow. There were a lot of meetings with the other people who were trying to be officers, it was a lot like brainstorming ideas for various things. Learning how to use all these different software I've never used before, interviews with different people, it was just a lot of things. It took about two months," recalled Ferrell.
Ferrell has been acting since the age of 4 and got her first start at the Theater Under the Stars in Houston. 
"I first started acting in Theatre Under the Stars here in Houston, and then I went into classes from Mary Ferguson, who also works here in Houston, and she sent me to her friend who works in Los Angeles, a teacher named Lisa, and she really taught me a lot of what I do and what I know. Just through her classes, you can tell she's brilliant," said Ferrell.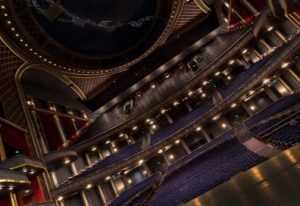 Her first theatre gig at Opera In The Heights in Downtown Houston was for the opera Madame Butterfly. 

"I was four when we performed Madame Butterfly, and I played Sorrow, who is the main character's son. So I was playing a boy, and  basically the only thing I did was be around for one scene and then in the last scene I ran out and like cried out because my mom in the show was I believe dying. It was a lot of fun," recalled Ferrell.

Ferrell soon moved to L.A. to pursue film acting. Her first gig was for a short comedy thriller called Meet the Tweeds.

"The whole scene took place at a dinner table. And so, like, I was really short. I was sitting in this chair and I was kicking my feet the whole time. And they had to get a box for me to put my feet on, so I would stop kicking my feet," says Ferrell.

Since her start in Hollywood, Ferrell has had 22 different acting roles, including in Military State (2015), Targeting (2014) and ABCs of Death 2.5 (2016).

"My favorite role was there was this feature film I did called Targeting. I played the daughter of the main character. Her name was Kay. It was so much fun because it was the first time I got to do real stunts. I got to work with fake blood and more. To not to spoil anything but there is like there was one stunt that I did that was exciting since I got shot and I collapsed to the ground.  They wanted a shot of me like hitting the ground. So I got to learn how to fall, that was really fun," says Ferrell.

Swim with the Fish Productions

Being a child actor in Hollywood required Ferrell to be homeschooled. She quickly learned how to balance school and acting.

"I kind of have to pick and choose what I'm going to push back on. So like if I, if I have a tape that really has to be in by the next day and I also have math homework. The math homework might get done at one in the morning. Just because I have to kind of make this tape," says Ferrell.

Before entering high school, Ferrell decided to move back to Houston and leave Hollywood.

"It was a combination of a lot of factors. First of all, whenever you start looking more like a teenager, but you're not 18 yet, it's a lot harder to get work, just because there are so many people who like look like you are the same age as you, but can work more hours. Also, I really wanted to go to high school. I wanted to get not a traditional experience, which is kind of one of the reasons I wanted to go to Carnegie; but I wanted to interact with my peers more," says Ferrell.

With already 22 film acting roles under her belt, Ferrell joined the Carnegie Theatre Company Co, working both in production and as a cast member in One Man, Two Guvnors, Faust, and Doubt, where Ferrell had a leading role. She is currently the clerk for the Carnegie Theater Company. 

"We already have a little bit of a spotlight because we do perform well in UIL. We've gone to state five times in the past eight years or something crazy like that," says Ferrell

Upholding the Carnegie Theater Company's reputation and the role of State Thespian Officer adds to Ferrell's list of responsibilities. 

"We plan the state festival, we plan junior and regional festivals. We run on a leadership academy thing that works with various high achool theaters across the state to teach them arts advocacy. And we advocate for theater in Texas like those are those are overarching all of our jobs. The goal is to make sure that everyone who wants to participate in theater has an opportunity to do so. Some high schools don't have theater programs. Some high schools get no funding for their theater programs," says Ferrell. 

Courtesy of Brooke Ferrell

Ferrell has been working constantly in the present, but also thinking about her future in acting.

"So I guess that kind of depends on where I go to college. If I go anywhere where I can feasibly work more than I do now, then I'm definitely going to jump on that. If I'm back in LA, then I'll be able to do commercials and stuff because you really have to be there for those. But hopefully, I am graduating from college, and would like to go to law school. I'm happy with where I am," says Ferrell.

At the end of the day, acting isn't just a career opportunity but a learning experience for Ferrell.

"Both film acting and theatre have taught me so many things about myself about other people; about how to relate to people, about empathy because that's like a huge thing. In acting  you have to be able to understand everybody because you could be the villain or you could be the hero. It has 100% changed my outlook on people in life."
View Comments (15)
About the Contributor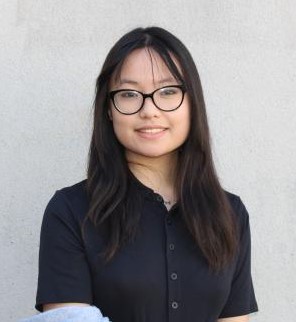 My-Tran Vo, Staff Writer
When My-Tran Vo isn't testing out a new knife by cutting a salami stick for a midday snack, she's out taking care of the stray cats she feeds. She...