Can't get your favorite churro at the rodeo this year? Here's a recipe to satisfy your craving.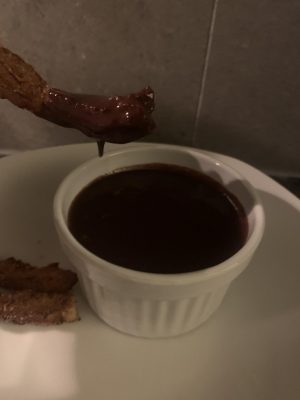 I remember being able to go to the Houston Rodeo every year with family and friends. Everyone, racing to be first in line for the rides, competing against each other on the carnival games, and eating the delicious food the rodeo has to offer. By far, my favorite food from the rodeo would have to be the churros because of their twisted cinnamon-sugar flavor.
Ever since the start of the pandemic, the rodeo has been canceled two times in a row, and has caused people to lose their chances at enjoying the carnival and concerts it offers. In the tradition of the rodeo, I plan to make churros. 
Churros are simply just bread covered in cinnamon sugar, and although they are simple, they are very much delicious. Churros are long twisty sticks of dough fried and rolled into cinnamon sugar which creates food with an delectably sweet flavor. The crunch on the outside and the soft chew on the inside make churros one hundred times better than almost any other dessert food. 
I am from a Hispanic family and we typically go to panaderias (Hispanic bakeries) once every two weeks to get pan dulce, churros, etc. I personally always ask for churros when my parents go, but panaderias carry all sorts of different desserts. Churros are pretty much made the same at home and anywhere you can buy them but the ingredients can vary. I wanted to learn how to make churros so that I could enjoy them whenever I or my family desired without having to buy them all the time. 
| | | |
| --- | --- | --- |
| Recipe for churros | Recipe for chocolate sauce | Recipe for cinnamon sugar coating |
| 1 cup water | 1 cup chocolate chips | 1 cup sugar |
| ¼ cup cold unsalted butter | 1 cup heavy cream | 4 tbsp cinnamon |
| 1 tbsp sugar | 1 tsp vanilla extract | |
| ½ tsp salt | | |
| 1 cup flour | | |
| 1 egg | | |
| 1 tsp vanilla extract  | | |
Churros
Grab a saucepan and add 1 cup of water, ¼ cup of cold unsalted butter chopped, 1 tbsp of sugar, and ½ tsp of salt and bring to a boil.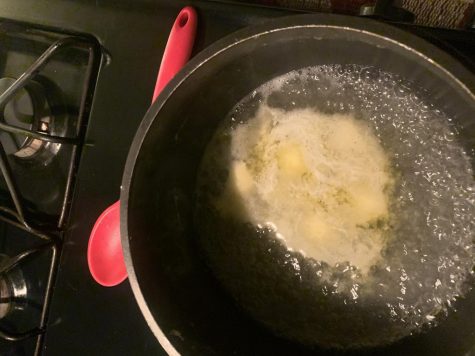 2. Once it boils, lower the heat and add in 1 cup of flour and mix to form a dough, and let cool for at least 5 minutes.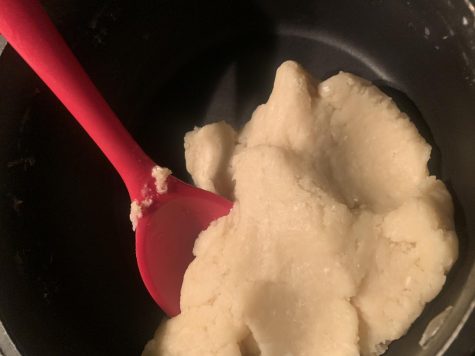 3. After cooling, mix in 1 egg and 1 tsp of vanilla extract and add the mixture to a piping bag.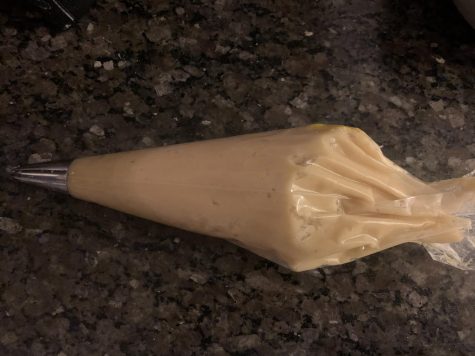 4.    Fry dough on low to medium heat or until golden brown.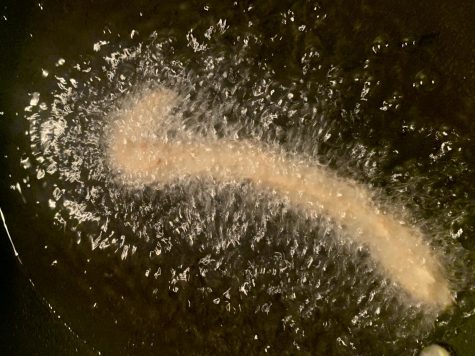 5. Coat churros in cinnamon-sugar and you're done!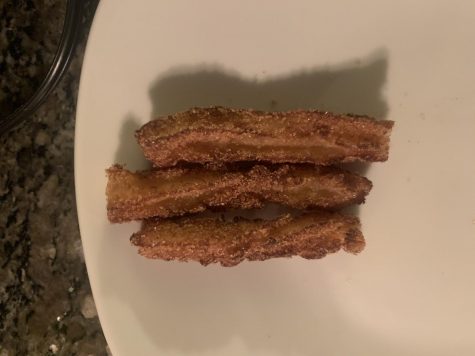 Chocolate Sauce
Add 1 cup of chocolate chips to a microwave-safe bowl and heat until chocolate is melted. 

Add in 1 cup of heavy cream and 1 tsp of vanilla extract and mix.

Enjoy the sauce with the churros!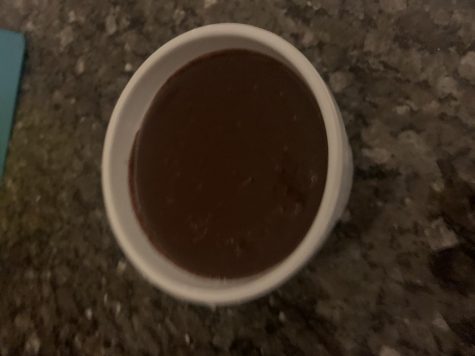 Overall this recipe was very easy to follow, however, I didn't have the correct size piping bag and top so the churros came out a lot smaller than anticipated. I would give this recipe a 6/10 rating.
View Comments (9)
About the Contributor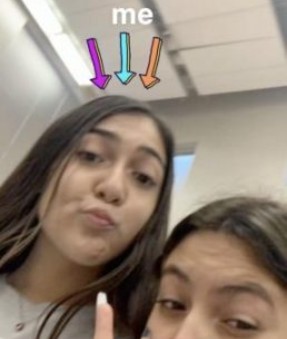 Carys Reyes, Staff Writer
I am a junior. My favorite sport is baseball and my favorite color is green.