The young Carnegie Dance Team placed in every category entered at the Regional Dance Competition
This past February 13, the Carnegie Dance Team competed and won 16 awards in the Regional Dance Competition.
Members who placed include: Lindsay Huynh (1st Place), Audrey Kim (3rd Place) , Yuki Nakada (4th Place), Emma Silverman (5th Place)  in the Junior Solo Division. In the Senior Solo Division placed Shelby Colvin (1st Place), Ryan Garcia (2nd Place), Caitlin Liman (4th Place). For duets, Audrey Kim and Emma Silverman placed first in the Junior Division and and Emma Kim and Bailey Silverman first in the Senior Division. The CVHS Dance team also placed first in hip hop ensemble, 2nd in contemporary ensemble, and first in contemporary, hip. hop, and jazz for medium classic teams.
The CVHS Dance Team only started two years ago, and is sponsored by biology teacher Amalia Masiglat and led this year by senior Shelby Colvin and junior Ethan Warren. There were 20 people competing this year, but the team hopes to have more members next year.
Co-founder and captain Warren used to be in a hip hop crew in middle school. Ethan Warren met Shelby Colvin his freshman year, and with senior Miriam Yalumper, decided to start the team.
"[W]e obviously had similar passions, which was dance" Warren said.
They later talked to Ms. Masiglat to sponsor the club.
"I know Miriam and Shelby had [her as a mentor] from AP Physics. We got all the logistics worked out and started the actual club"
For every category the team competed in, they won an award, and even got the Super Sweepstakes Award for having at least three routines score 90 or higher.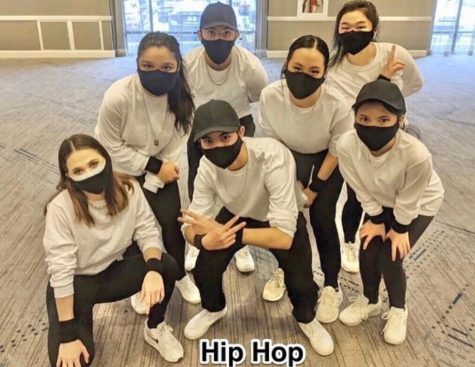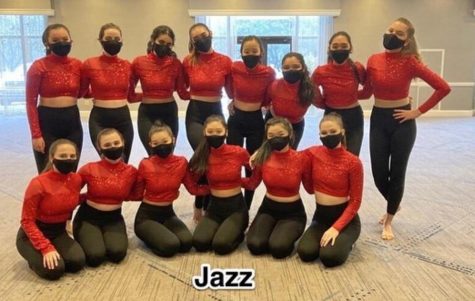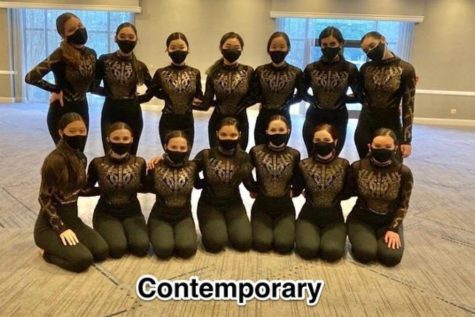 (Photos courtesy of Amalia Masiglat)
Practicing this year has been a challenge, however. The team could only practice on Fridays in the CVHS garage, but oftentimes had to share the space with moving cars, other sports teams, and community activities. They also used a pavilion in River Oaks to practice at times.
"Due to COVID a lot of things were minimalized. It [the team] was smaller than usual," Warren said.
For newcomer to the team Emma Silverman, competing was both nerve-wracking and exciting.
"Those few minutes before stage are super, like, kind of nerve wracking, but really fun at the same time. I'd like to have the opportunity to compete against many people," Silverman said.
Warren feels especially proud of the team and all that they have accomplished, despite the pandemic, and notes that they have become more close-knit.
"I feel like all our members have developed more skills. Right after competing, we have team bonding. We'd play a game, which was really fun. Everyone was talking and laughing with each other. We're very close. We definitely look out for each other," said Warren.
"
I feel like dance is a form of art. And with art, you can interpret it in whatever way you want. It's not necessarily bound to one definition. I believe dance, you can communicate…through moods, and expressions with your face. Or you can just use it to…work out. But in my eyes. That's how I see dance as an escape. I see dance as an escape
— Ethan Warren
Warren extended an invitation for people to try out.
"If you want to better your skills, have a good time, or you just need an escape from reality, come and join our dance team".
Dance Team: Shelby Colvin, Melissa Daurenova, Sofia Fernandez-Weir, Evelyn Fung, Ryan Garcia, Jiya Ghorpade, Lindsay Huynh, Audrey Kim, Emma Kim, Caitlin Liman, Kaydence Lin, Yuki Nakada, Hannah Pham, Divya Shukla, Bailey Silverman, Emma Silverman, Zarah Tibary, Ethan Warren, Miriam Yampuler, and Shelby Yang
View Comments(1)
About the Contributor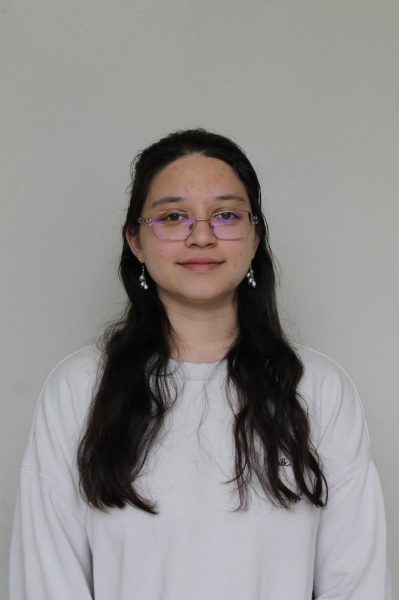 Nicole Rodil Suarez, Arts & Entertainment Editor
Nicole Rodil Suarez is a current Junior here at CVHS. Some tasks that she enjoys doing out of school are reading, specifically fiction, baking with her...