CVHS baseball team's win against Chavez shows the power of sustained motivation on the field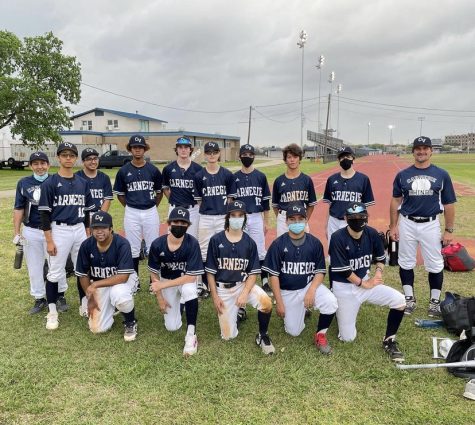 On April 9th, CVHS baseball went up against Chavez High School. This was the CVHS team's first win of the  year, with Captain William Marlin leading the team to victory. CVHS has reportedly never beaten Chavez before, so this is a big improvement compared to their 0 wins last year. Although the team lost to the district's frontrunner Bellaire H.S., and many games this season have either been rescheduled or rained out, the win is significant for this budding team. 
"I learned a lot last year even though though we only played one district game last year we got some fall baseball in versus non district teams, and I really just wanted to make sure we play as one united team, and not just 9 guys on a field. Those games really helped us grow closer as a team, and help us realize what we have to do to start producing as a 6A baseball team," said Marlin.
The team has a few notable players, such as Marlin, the captain, along with David Rauch and Arnoldo Salazar, both of whom have been helping William teach the new members of the team and make sure that everyone gets along.
"David Rauch and Arnoldo Salazar are two guys that really do everything they can to help out the team, and try and help other teammates as much as they can," said Marlin.
By focusing on the game and not on the possibility of losing, the team was able pull off a victory in the fight against Chavez. 
"Well you know things can happen at any time and having a close game means that the score can turn around in an instant, and I guess we never feared losing because we were more focused on just getting the win," said Salazar.
Marlin is determined to grow this team by encouraging new students and instilling a sense of commitment.
"Every year when we are talking to incoming kids about joining Carnegie baseball; we tell them about how it is more important to be motivated and want to play and get better rather than just have great ability and not put in the work. Every single player on our roster is motivated to get better and wants to win every single time we hit the field. That is what keeps us all on the same page and makes us a family," said William .
The actual game against Chavez was arduous, with not a lot of points being scored on either side and the game lasting 7 innings. It ended up being a more defensive game for the CVHS team since they had scored early on in the game, and  just tried to maintain their lead, with no significant plays really being made in the later innings. Chavez had some bad throws that led the CVHS team to being able to hit. It was a close game, up until the last out, where one hit could've changed  everything. In the end, they were able to pull it off, sending Chavez's team home in defeat. 
"Yeah it was more of a defensive game. We scored pretty early in the game and kept the lead from that point on. We had minimal errors and good pitching," said Salazar.
This was CVHS Varsity Baseball's first win of the season, and since that win they've played more games. With the captain and his support, the team will continue to bring wins back home to Carnegie through their efforts.
"Hard work beats talent when talent fails to work hard," said Marlin.
View Comments (7)
About the Contributor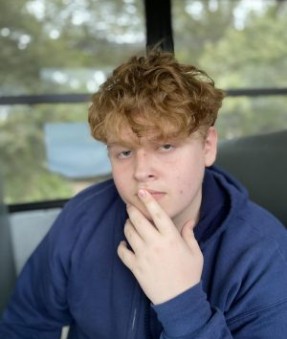 Cameron Hart, Staff Writer
I'm a sophomore who's really into anime and just helping people out. Stay hydrated, eat fresh.

Insta: @brownie_plugg