With hope for a return to normalcy, CVHS admin and PTO keep plans open for next year
As students and teachers end this school year, many questions still remain about health and safety protocols for the next school year.  
On May 18, Governor Greg Abbott issued an executive order, barring counties, cities, school districts, public health authorities, and other government officials from requiring Texans to wear masks. 
"Any governmental institution cannot require anyone to have a mask on, so that applies also to schools. So, we will encourage you to wear masks," said magnet coordinator Lamia Moumni. 
Due to the pandemic, many freshmen were unable to have the full Carnegie experience, such as fish camp, the winter formal, the Halloween bash, and more. 
The PTO said that as long as they are allowed to run these fundraisers and festivities throughout the year, while also following the safety regulations, then they will.
"So as we look at events, we're going to need to take into account what restrictions, if any, exist at that time. So like for instance the movie night. We operated under the restrictions, available at that time we were outside. We did ask students to stay apart and to wear masks, and we tried very hard to enforce that. If there are different restrictions, this coming year, then we will work with wherever they are at that time; and that in turn, would affect how many students could attend, whether an event would be inside or outside, and how much room there is. We'll have to find out what's happening at that time," said PTO President Susan Hawes.
This following summer, current freshmen are being offered a fish camp to not only get to know their peers but to also learn about the school and activities, in hopes to have a good start to the next school year. 
"I want everybody to have a safe and happy school year in which they feel comfortable learning, and in which our community is able to gather because I think we learn a lot from one another," Hawes said. 
Leave a Comment
About the Writer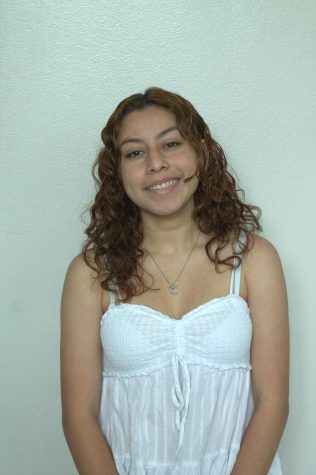 Roxell Bonilla, Sports Editor
Roxell is a junior at CVHS. She loves sports of all kinds, especially soccer and volleyball, and even runs some sports clubs here at Carnegie. She also...